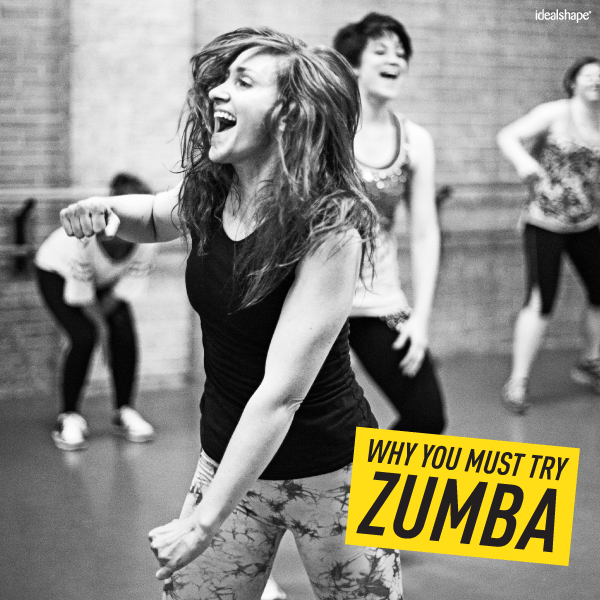 Let's face it: there's a good reason we skip the gym whenever possible.
That reason?
It sucks.
Stuffy locker rooms. Bad techno. Sweaty equipment. Buzzing fluorescent lights. It's too easy to think of 1,001 reasons not to go.
Strange, then, that reportedly 7.5 million people are flocking to Zumba classes every week.
In fact, there are hundreds of Zumba classes within 20 miles of my house, which is amazing considering that I live in the boondocks (a rural suburb in Utah) and there's barely more than a gas station within 20 miles of my house.
What's so hot about Zumba that people are braving stinky, sweaty gyms to get to their Zumba classes every day? Does this new workout somehow defy the laws of gym lameness?
Well, actually, yes. It does.
Here's why:
Reason #1 – Zumba eliminates "exercise ADD"
Bright colors, boisterous music and nonstop movement (not to mention some tricky dance moves) mean you're simply too engrossed in the workout to get bored.
Unlike chugging along with slow and steady reps in the weight room or falling into a trance with the drone of the treadmill, Zumba classes are a perfect antidote for doubts and distraction.
Not only is Zumba fast-paced, but the workout is challenging and requires total engagement, especially if you're new to Latin dance. Giving your brain something new to figure out is one of the quickest ways to combat exercise boredom.
Add traditional Zumba gear to the mix—bracelets, hats, samba pants with tassels—and boredom is no longer even a word in your exercise vocabulary.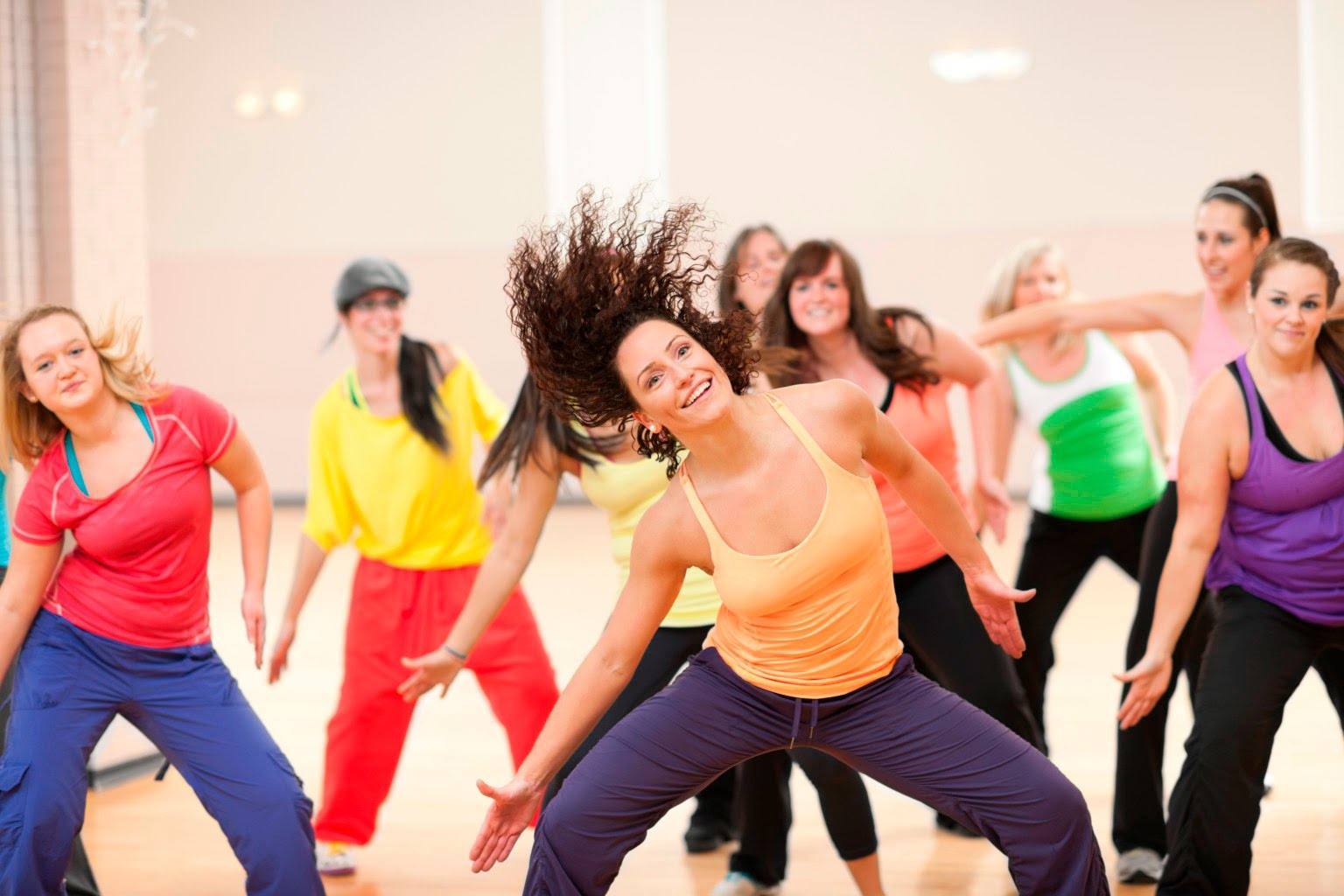 Reason #2 – Zumba is a total-body workout
Think dance class and gut-wrenching workout don't really belong in the same category? Then can you tell me why the professional waltzers on Dancing with the Stars are in such intense shape?
Zumba has been called the answer to the world's obesity crisis, and that's not just because it's getting more people to go to the gym. The primary reason: it's a hardcore workout. When they call it a "party," they're talking about a party of the mega-fat-blasting variety.
Certified Zumba instructors know how to amplify traditional dance moves in order to deliver as much bodyweight resistance and interval cardio as possible. Some Zumba classes also incorporate hand weights. Every single dance works your upper body, lower body and core.
Oh, you will sweat. (In a good way, of course.)
Reason #3 – No dance skills are required
I'm proof that you don't need a dance background—or even a right and a left foot, so to speak—in order to rock a Zumba class. For one, the aim of Zumba is to burn fat, get strong and have fun, not to look pretty. (So shed your Black Swan fears now.)
It's also easy to catch on to new dances. A Zumba workout is comprised of 12-15 dances borrowed from styles like Salsa and Merengue. Each dance is made up of just a few "core" moves which are repeated, so you get the hang quickly.
Yes, most of the instructors have dance choreography backgrounds, but that's good for you: they can spot your progress and add new twists when they think you've got the hang of the core moves. That's how Zumba classes stay challenging.
So what's the one reason not to try Zumba?
You probably knew I was going to say this: the only downside is that if you try it, you will love it, and you'll find yourself scrambling to sign up at the nearest gym no matter the cost, just so you can keep going.
Thankfully, you don't have to join a gym to start doing Zumba. In fact, most people aren't beelining it to the gym for Zumba classes; they're taking them at smaller, more personal (and *cough* more clean) fitness studios.
Taking Zumba classes at a boutique fitness studio also means you can get knowledgeable, one-on-one help with your fitness goals.
So, what are you waiting for? Give Zumba a try today.
You can thank me later.
Don't forget to take care of yourself after Zumba too. Pack an IdealBar in your gym bag to help your body recover more quickly.