Do you love yourself?
Sorry to get super real super fast, but it's a genuine question I think we all should answer.
Of course, my sincere hope is you answer with a strong, "Yes of course!"
But the truth is, many men and women don't feel that way, or it changes day to day.
In a world where we are constantly being told how to look and have ridiculous beauty standards that we are supposed to achieve, it can be hard to feel beautiful and even love yourself.
If you're struggling with self-love, know you are in good company. But more importantly, know that you can increase your self-love. You can transform inside and out, becoming the person you want to be.
As a personal trainer for over 10 years, I not only get to help men and women improve their health, but help them feel more confident in themselves and their abilities.
I'm going to give you my best self-love and self-care tips, so read on!
FREE Fat Burning Workout Program
Get my free weight loss program complete with recipes, meal plans, and workouts and start seeing real results right away. You'll know exactly what to do to lose weight and get healthy!
My Journey To Loving Myself
I definitely know how it feels to have low self-esteem and to struggle with self-love.
As a dancer growing up, I often felt really self-conscious about my weight and image.
I loved to dance, but when an injury made it so I couldn't dance anymore, I felt like I lost a part of myself. I gained 30 pounds in a short amount of time and was left in a dark place
Over time, I learned to embrace my flaws and to recognize my strengths. For the first time in probably forever, I had learned to love myself completely!
My Top 6 Self-Love Tips
1. Eat Nutritiously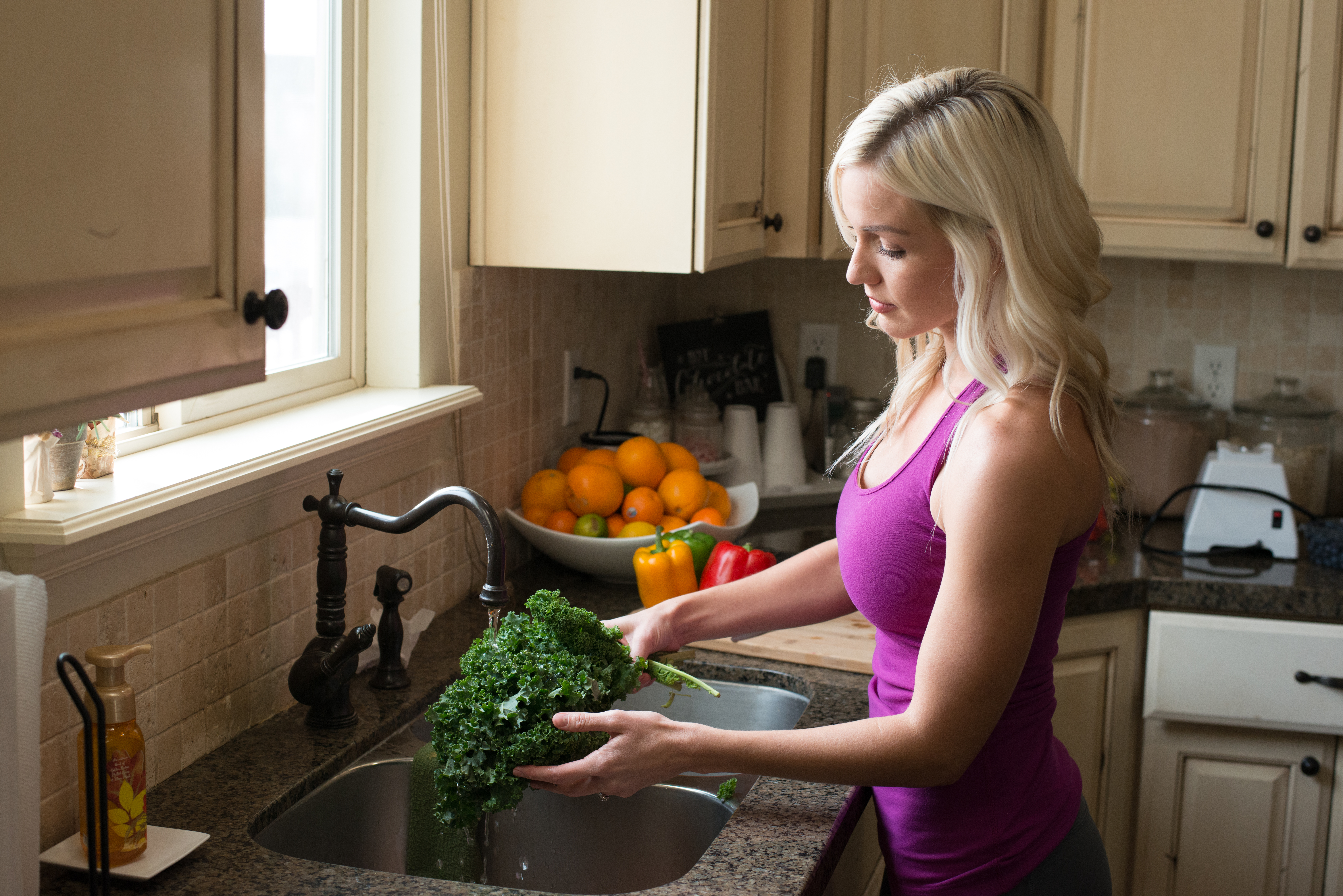 Your body is one amazing thing. It can heal itself, run, walk, jump, climb, think, and feel. As women, we can grow another human! Isn't that amazing?
What you eat has a huge impact on how well your body is able to do all its remarkable functions.
Hippocrates was really onto something when he said, "Let thy food be thy medicine, and medicine be thy food."
I have seen and felt a huge difference in how I feel when I eat for nutrition rather when I just eat junk food all day long.
I have more energy, my mood is more balanced, and my workouts are focused.
Of course eating healthy doesn't mean you have to eat perfectly 100% of the time. Not at all!
I still enjoy my favorite treats now and then, heck our family has a pizza party every Friday night!
The key to a healthy and balanced diet is consistency rather than perfection. Eat right 80% of the time and enjoy what you'd like the other 20%.
With this diet approach, you'll feel lighter and most importantly, not deprived of foods you enjoy.
Staples of my healthy diet include plenty of fruits and veggies, lean sources of protein at every meal, complemented with healthy fats.
Show your body some love and fuel it right!
2. Exercise Lovingly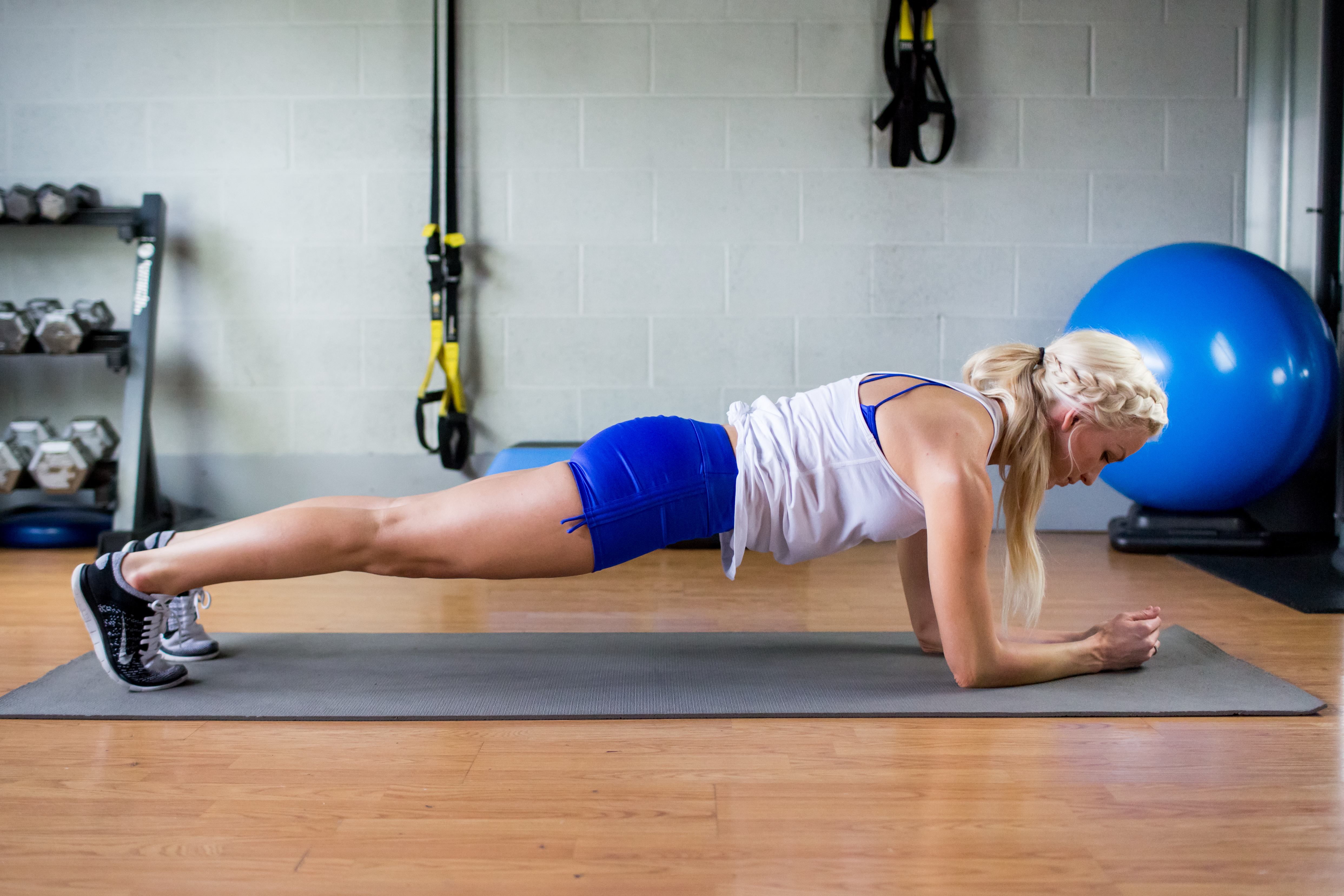 I know so many women who force themselves on the treadmill for hours because they hate their body.
Don't do this!
Instead, change your mindset about exercise. It's not something you do to torture yourself. It should be something you enjoy and makes you feel alive.
Exercise because you love your body. See it as a blessing that you can move your body!
They say that exercise is the best mood and energy booster, and it's true!
Once you start moving your body regularly, you'll start to feel stronger, happier, and just plain awesome. You'll come to love and be in awe of what your amazing body can do.
Take the time to explore different activities so you find something you love. It might be swimming, walking, hiking, hula hooping, dancing, yoga, anything!
Respect that beautiful body of yours and take the time to move it every day!
3. Take Some Time to Breathe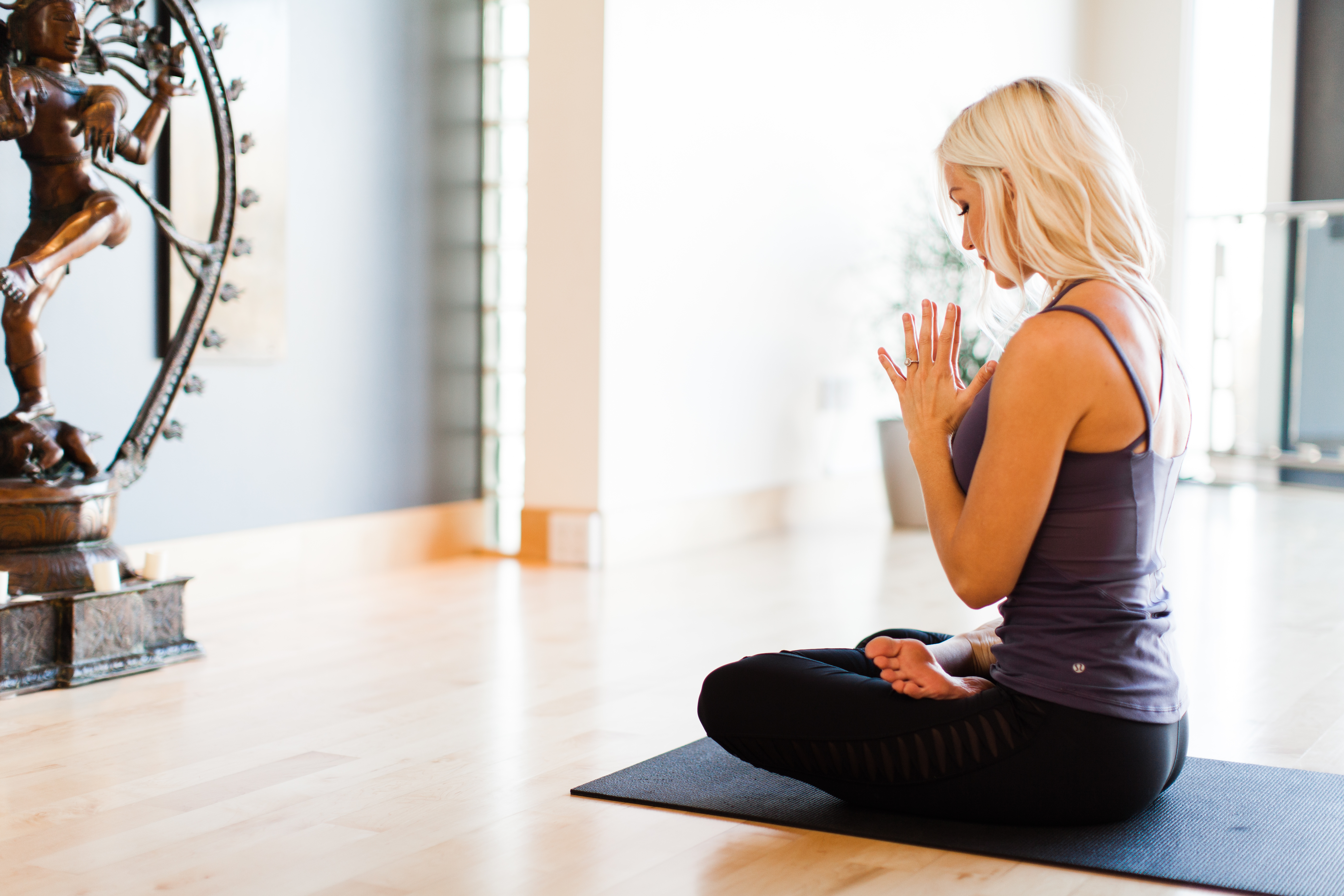 Have you ever had such a busy or stressful day that it seems like you forget to breathe? Like you've been holding your breath all day?
I know I have! The nature of life for most of us is fast paced and relentless with tasks and to-dos.
Taking the time to step back and just take some deep breaths brings us back into awareness. It helps us be more mindful, grateful, and think clearly.
This is one of the reasons why I love yoga so much. It helps me calm my breath, focus on the good, and take some time just for me.
Maybe you don't have time to do yoga every day, but you do have time to take a couple minutes to take some deep breaths and be mindful.
It seems so simple, but I promise it will make a huge difference in how you feel.
4. Define Beauty For Yourself
The media has a pretty ridiculous view on what beauty is.
From a young age we are told we should look a certain way, act a certain way, and if we don't, then we aren't as beautiful as those who do.
Here at IdealShape, we view beauty a different way.
Really, beauty is anything but a perfect standard. Beauty is self-defined.
We interviewed a handful of women to see their perceptions of beauty.
Decide what you think is beautiful, not what the media has told us is beautiful.
Love yourself enough to recognize the beauty in yourself and in the world. Which leads me to my next tip.
5. Stop Comparing Yourself to Others
This literally doesn't do anyone any good. Comparing just creates tension, jealousy, resentment, and sorrow.
We are all beautiful in our unique ways. Flaws and all.
It can be really hard not to compare ourselves with others when we look at social media all day, watch TV, or even just going to the store. It might seem like someone has a better life because they appear to be more successful, skinny, pretty, or whatever.
Realize that everyone has problems, everyone has flaws, and no one is perfect.
You just worry about becoming the best you, not becoming better than the person next to you.
You do you and love yourself for it.
6. Celebrate Your Wins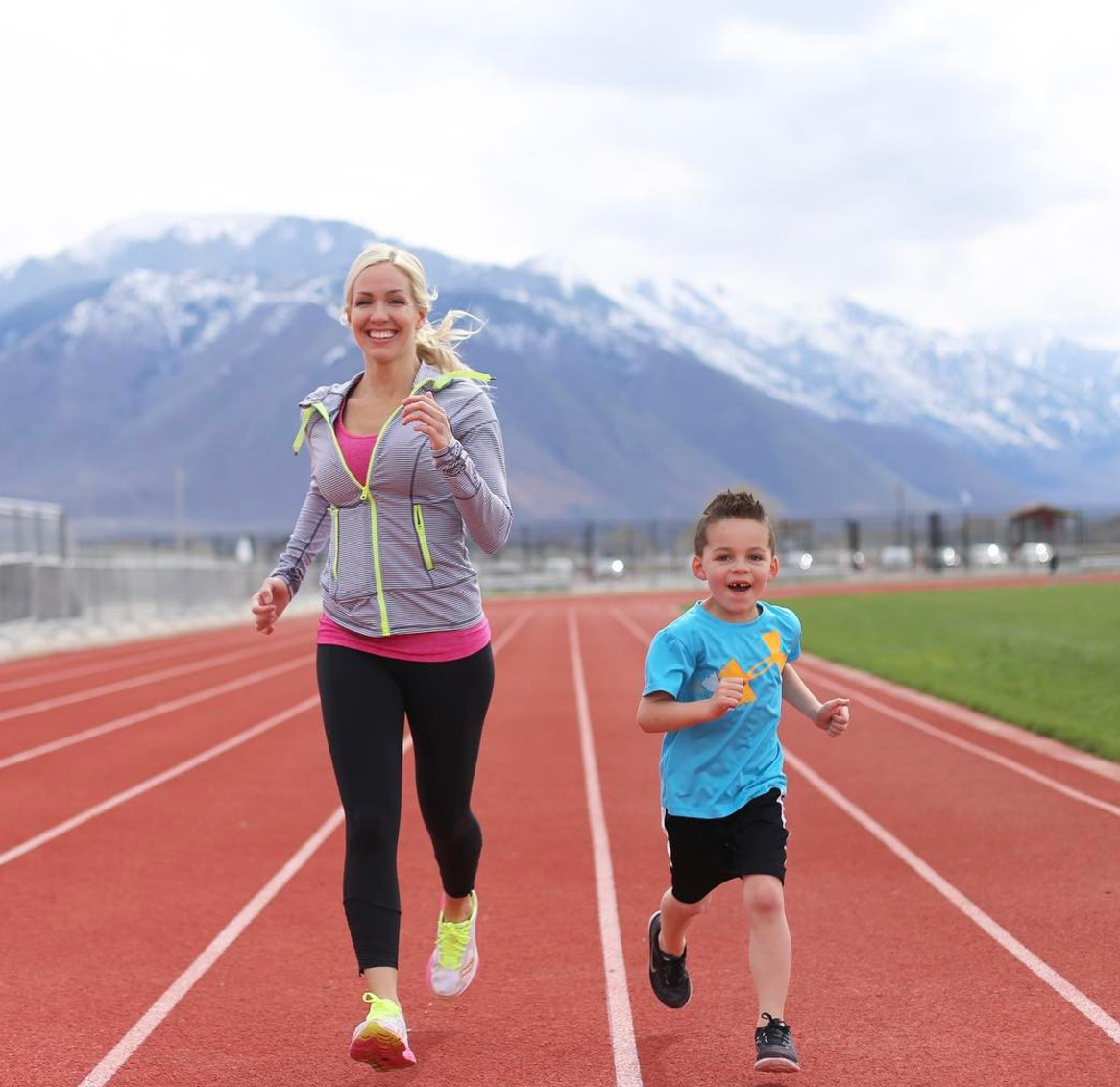 When was the last time you celebrated a win, big or small?
Maybe you got your dream job, reached your goal weight, or got a workout in. Maybe it was smaller wins like having a healthy breakfast or just getting out of bed. 😉
Take the time to recognize your accomplishments every day and take a moment to praise yourself!
By taking the time to realize our strengths and wins, our self-esteem will be boosted and our confidence will increase.
Putting These Tips Into Action
I just gave you my top 6 self-love tips to increase your self-love. Many of these were health and fitness related because I truly believe that when we take care of our bodies, we will grow to love and appreciate them so much more.
To help you get started on a healthier lifestyle (one filled with lots of self-love!) I created my FREE 15-day challenge.
In just 15 days you'll learn exactly how to eat nutritiously and exercise lovingly. I even include some gentle yoga so you can breath deeper!
In my free 15 day challenge, you'll get…
An easy to follow meal plan with delicious recipes
Workouts to increase your strength and flexibility and boost energy
24/7 support from me your trainer and a community of fellow challengers
You only get one body and there is only one you. Why not take care of it and love it the best you can?
Sign up for free here!