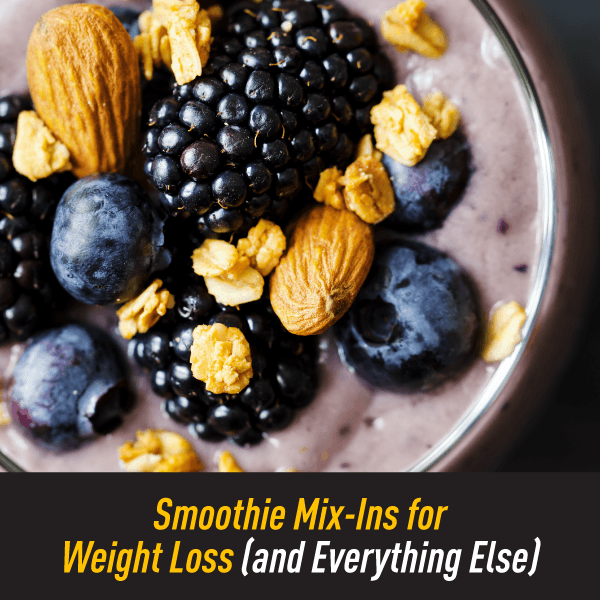 Smoothies are a great way to cut calories, lose weight, and feel amazing! But there are certain mix-ins you can add that can seriously up the effectiveness of your smoothie. Mix-ins that can do everything from boosting your weight loss to lowering your blood pressure to supporting healthy hair, skin, and nails!
So we've put together a list of 99 smoothie mix-ins and the problems they solve!
(Pssst! Want 51 healthy and delicious smoothie recipes? Click here to get our free smoothie recipe eBook. It comes with 51 yummy smoothie recipes along with tips and advice from our fave weight loss expert on how to use your smoothies to maximize weight loss!)
Weight Loss
Blood Sugar
Hair, Skin, and Nails
Bloating
Heart Health
Blood Pressure
Loose Skin
Energy
Bone Health
Eye Health
All the Problems, One Solution: The Smoothie
Smoothies are a great way to address a wide variety of health problems. You just have to add the right mix-ins. When you know which benefits each food provides, you can tailor your weight loss smoothie to your exact weight loss needs!
The one weight loss smoothie mix-in we can't go without is IdealShake. It makes the perfect base for any smoothie. It's a great way to take the edge off of green mix-ins and enhance the flavor of other tastier ingredients. Plus, it's loaded with vitamins and minerals and can help you control your hunger and lose weight!