FREE Fat Burning Workout Program
Get our free weight loss program complete with recipes, meal plans, and workouts and start seeing real results right away. You'll know exactly what to do to lose weight!
For most people, getting a lower body workout comes easier—you walk, run, cycle or climb stairs every day. It's the strong and toned upper body you really have to work for. And who wants to spend evenings doing bicep curls and overhead presses in a stuffy gym? You need some fun arm workouts.
The following activities are fun, total-body workouts with extra emphasis on the arms and core. Even better, they're great fitness-buddy activities, making them more likely to become a regular part of your fitness routine. Which ones will make their way into your workout lineup?
Summer Sports
Tennis, swimming and volleyball are three summer activities that'll give you arms and shoulders so sculpted, you could make a Grecian statue jealous. If you've been thinking of joining a sports team or class, or even planning some activities for your camping trip or weekends at the park, do one of these. Your arms will almost instantly turn to jelly, and you'll know what I'm talking about. Bonus: all of these sports dish up great cardio benefits, making them twice as nice as weight-lifting.
Mixed Martial Arts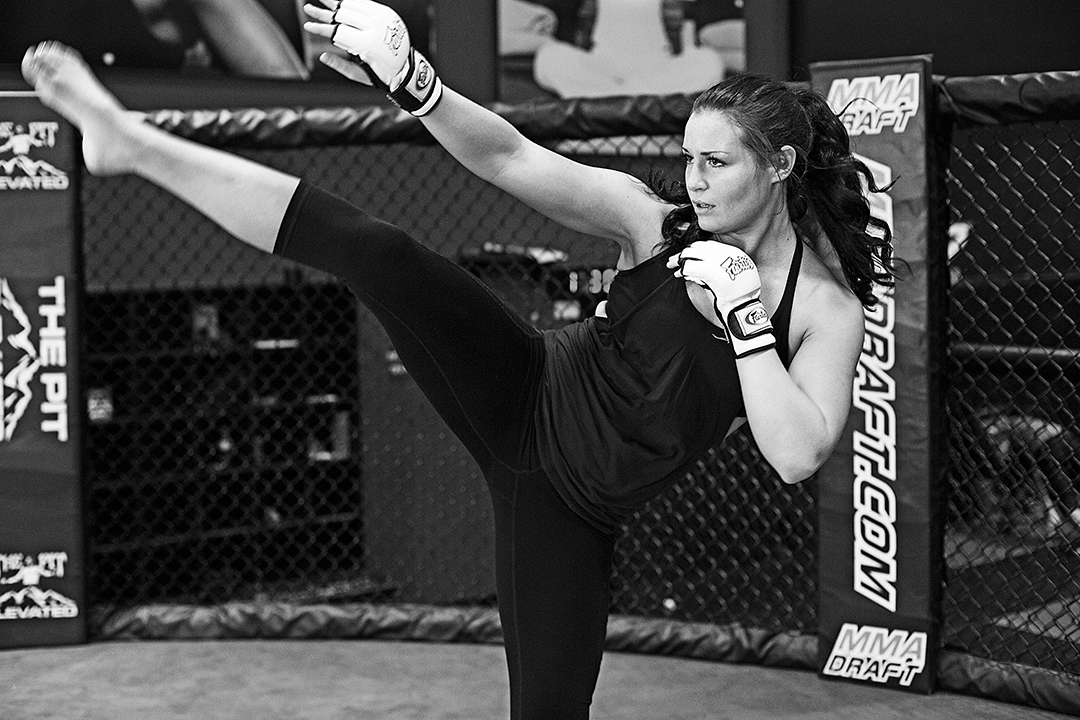 Don't be fooled by the name—kick-boxing will wreck your arms and shoulders (in a good way). There's a reason Kaytlin Niel traded pom-poms for sparring gloves and James Gagnon swapped golfing for Muay Thai. Boxing and other Mixed Martial Arts deliver a full-body workout, and they'll have you jabbing and upper-cutting your way to amazing arms in no time!
Rowing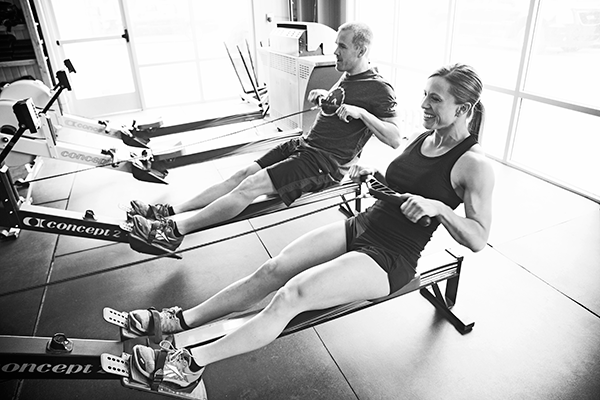 Rowing might just win the gold medal for upper-body workouts. Whether you're kayaking or canoeing across a lake or just using the rowing machine at the gym, prepare to paddle your arms, abs, back and shoulders into stone—and to erase your armpit flab in the process. Many aquatics centers offer rowing lessons and classes, which can teach you smooth strokes for avoiding injury, as well as how to maximize your "sweeps" (rowing with one oar) and "sculls" (rowing with two oars).
Aerial Yoga
Exercising with a trapeze is surprisingly fun! I did aerial yoga (also called suspended yoga) for six months, one of several "aerial arts" exercises that incorporates a silk swing. From climbing the ropes to holding balancing poses while suspended, it makes for a great upper body workout. (You may be in a hammock but your legs and glutes get a workout, too, trust me.) Aerial fitness classes are popping up at aerial arts studios, universities and even continuing education programs, with plenty of beginner-level instruction. Classes cater to all age groups and it's totally safe: the ropes can support up to 1,000 lbs.
…
Want free full-body workouts? Check out our IdealShape for Life Challenge. It's 15 days of short, ultra-effective workouts created by personal trainers Zac and Kami Price. Together they have more than 20 years of experience helping thousands of clients shed pounds and achieve their ideal shape.
This free challenge also comes with healthy meal plans designed to help you maximize your weight loss.
And you'll get access to the trainers themselves to answer questions and get personalized feedback for the best results possible!
Click here or the banner below to learn more and sign up!