"Apple Pie" Baked Apples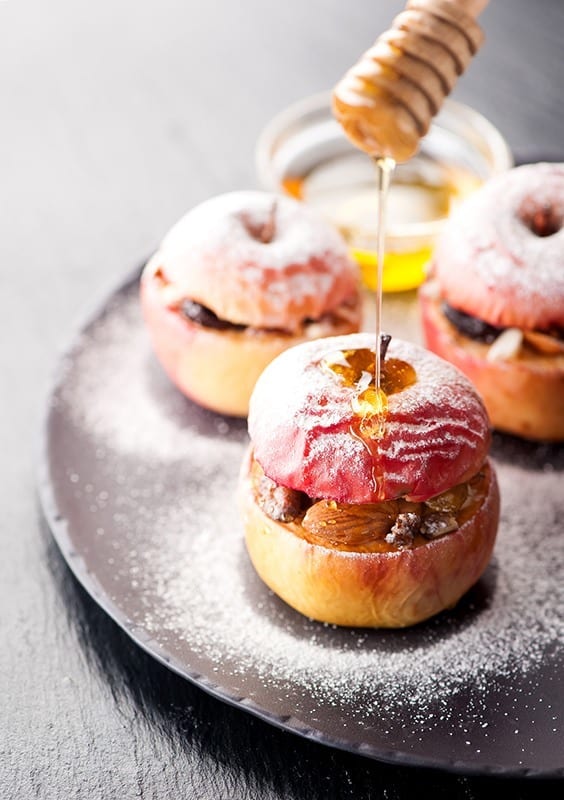 Ingredients:
4 large apples
3/4 c whole oats
3/4 c chopped pecans
1 tsp. cinnamon
1/4 tsp. ginger
1 pinch allspice
3 tbsp. sugar-free maple syrup
3/4 c water
Directions:
Preheat oven to 350 degrees. In a bowl combine oats, pecans, cinnamon, ginger, allspice, and maple syrup and mix thoroughly. Remove the apple cores without cutting through to the bottom of the apples and scoop out a little flesh. Fill the apple centers with the oat mixture.
Place apples in a small baking dish and add water to the bottom of the dish. Bake for about 30-40 minutes, depending on the size of the apples. You want them to be tender but not mushy. If a knife easily slides through, then they are done. Remove from oven and serve warm.
Why it's healthy: fruits, oats, and nuts are all nutrient-rich, and a perfect blend of spices keeps things low sugar… so you can justify a little dollop of cream or ice cream! 
Got a healthy holiday dessert recipe? Share it with us on Facebook 😉