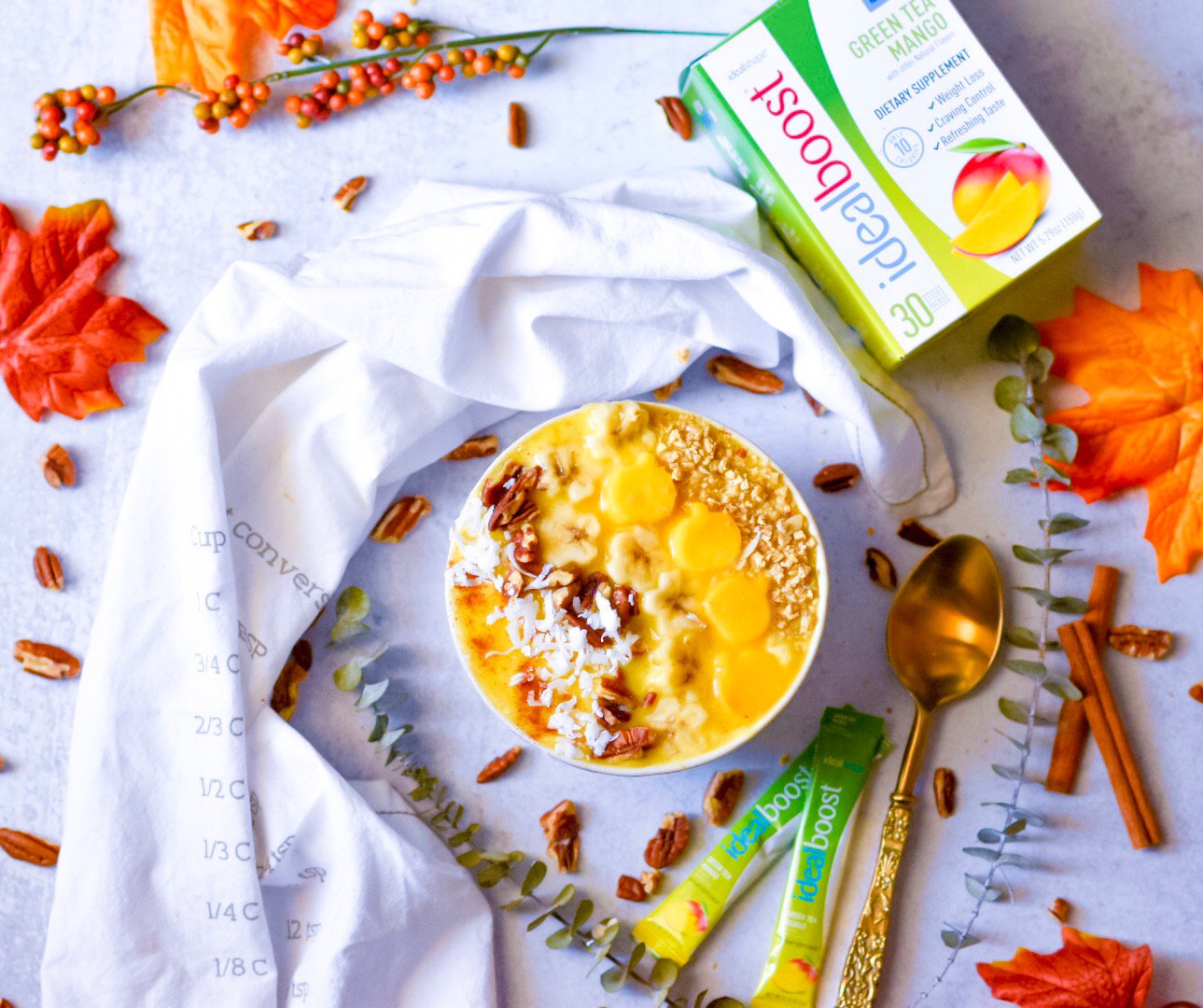 Everyone always says that breakfast is the most important meal of the day but sometimes it can be hard to have time for a decent meal. Luckily, smoothie bowls are a delicious and easy way to get a good breakfast in.
We wanted to come up with one that gave you the energy to start your day off right! This smoothie bowl made with our Green Tea Mango IdealBoost, is packed with protein and it will help you get the energy you need to feel refreshed in the mornings. You might think cinnamon and mango seems like an odd combo, but it tastes incredible! Adding a touch of cinnamon gives this smoothie bowl the perfect fall flavor. Check out this recipe below and grab a box of our Green Tea Mango IdealBoost to get started.
Ingredients
1/2 cup Mango
1/2 frozen banana
1 Green Tea Mango IdealBoost
1/2 cup Nonfat Greek yogurt
1 tsp cinnamon
Instructions
1. Blend all ingredients together until smooth. Enjoy!
Calories 172. Protein: 12g. Net Carbs: 27g. Fat: 0.5g.
This recipe is so simple! It's great for busy mornings and the flavors are perfect for fall. If you want to get started making this, don't forget to grab a box of our Green Tea Mango Idealboost to get started! Click the banner below for more details.