Dirty Coconut Chai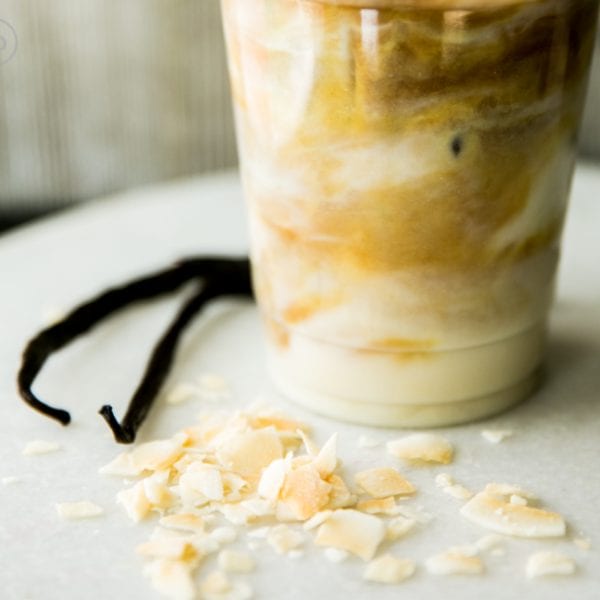 Ingredients:
1 c unsweetened coconut milk

1 tsp. espresso instant coffee mixed with 1 oz hot water
1 scoop Vanilla IdealShake
Chai Spice
3 tsp ground ginger
2 tsp ground cinnamon.
1 tsp ground cloves.
1 tsp ground nutmeg.
1 tsp ground cardamom.
1/4- 1/2 tsp black pepper (optional)
Directions:
Mix all spice ingredients together in a shaker jar until combined.
Mix together coconut milk, coffee, water, and IdealShake until homogenous.
Shake in desired amount of chai spice, pour over ice and enjoy!