Do diet pills work? (When we say diet pills we mean that "magic" pill that makes you drop pounds instantly!)
That's the big question. Because if diet pills do work, then we're all in luck!
We can drop the diet, ditch the exercise and still achieve the bodies of our dreams while eating whatever we want in massive quantities.
That sounds pretty amazing. And way too good to be true… because it is. There is no magic diet pill that acts like the silver bullet of weight loss. It doesn't exist.
Which is why we hate diet pills and love weight loss supplements (when we say weight loss supplements we mean a supplement that supports all the hard work you're already doing to help you get more results).
Diet pills don't work, but weight loss supplements do! Let me explain.
Weight Loss the Old-Fashioned Way
We all know that weight loss is a matter of eating less and exercising more.
But no matter how simple it might seem, weight loss isn't easy. Which is exactly why we so desperately want to believe there's a pill out there that will instantly do all the work for us without having to set one foot on the treadmill.
But because science hasn't found the instant, be-all-end-all solution, we're left to do things the old-fashioned way: diet and exercise.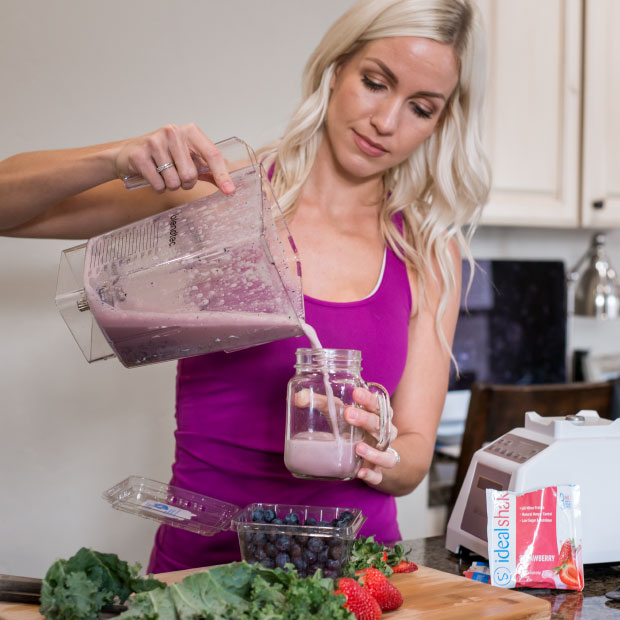 Losing weight through diet and exercise is great! It's your body's natural way of losing weight and getting healthier and more fit. But as we mentioned earlier, it's not easy.
When you're trying to lose weight there can be a million and one obstacles!
low energy
slow metabolism
lack of motivation
hunger
discouragement
cravings
bad mood/attitude
lack of focus
snack attacks
excess fat storage
It's easy to want to throw in the towel when we inevitably face one, or all, of these obstacles on our path to weight loss. It's even possible that you have quit in the past due to one or more of these factors.
But what if there was a better way?
How Weight Loss Supplements Work
Weight loss supplements (good weight loss supplements, we should say) are designed to support and supplement the hard work that you're already doing. That's why we call them supplements! They're there to increase your results and accelerate your success, but you have to put in the hard work.
Those obstacles that slowed your results, or even derailed your weight loss completely, are easy to remove from your path when you properly supplement your weight loss efforts.
There are five main roadblocks that we've identified that contribute to weight loss failure:
energy
metabolism
mood
insulin resistance
cravings and hunger
Most, if not all, of your obstacles, will fit into one of these five categories. In order to remove obstacles from your path to weight loss, we created four different weight loss supplements that address all five categories!
Introducing IdealBurn: Your Energy, Mood, and Metabolism Hero 
Even though metabolism might seem like it should be your biggest concern, your energy and mood are just as essential for weight loss. Low energy and a bad mood can leave you feeling too fatigued and unmotivated to pursue with your weight loss goals.
That's where IdealBurn comes in!
We've put IdealBurn through the ringer, including 3 revisions, in order to come up with the BEST formula ever for revving your metabolism, boosting your energy, and improving your mood.
IdealBurn has two distinct blends: a Thermo Oxidation Blend–for increased metabolism and fat burn–and a Neuro Energy Blend–for increased energy and motivation. They work together to help you stay on track and increase fat burn along the way.
We include natural ingredients that are proven to work, like green extract and caffeine. When used together, green tea and caffeine are proven to increase fat burn and accelerate your metabolism.
One of the reasons I love IdealBurn is that, when I take it, I feel focused, energized, and motivated. This kind of focused energy and motivation are exactly what you need to finally reach your weight loss goals.
Making it to the gym and cooking healthy meals every day becomes simple when you have the energy and feel motivated. When you can work out and eat healthy every day, that's when you'll start to see results. Plus, with the added fat burn you'll see results faster than ever.
IdealBurn is the supplement and support you need to increase energy, boost your mood, and rev your metabolism!