Double Chocolate Muffins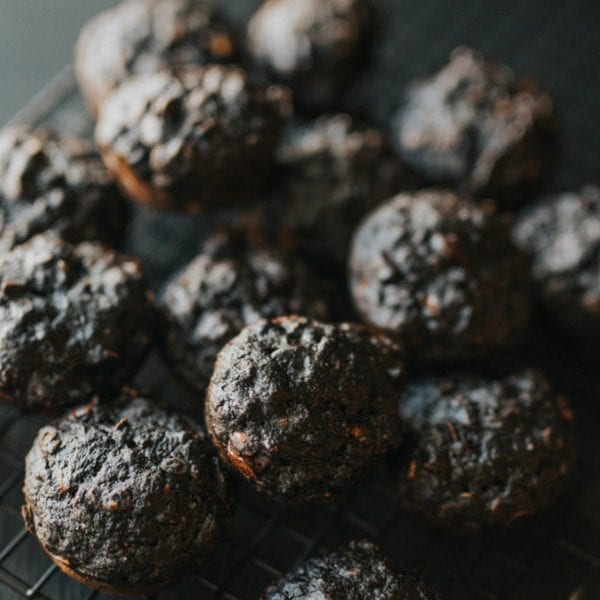 Ingredients
3 medium bananas
1/2 c unsweetened applesauce
3/4 c coconut sugar
1 large egg
1 tsp. vanilla extract
1 tsp. baking soda
1/4 tsp. salt
1/2 c old fashioned oats
1/2 c whole wheat flour
1/2 c dark chocolate cocoa powder
1 scoop Chocolate IdealShake
1/2 c dark chocolate chips
Directions
Preheat oven to 350 degrees. Grease muffin tin and set aside.
Mash bananas. Add applesauce, coconut sugar, egg, and vanilla and mix until combined.
In a separate bowl, mix both flours, baking soda, salt, cocoa powder, and Chocolate IdealShake. Add wet mixture to the dry mixture and stir until just combined. Fold in chocolate chips.
Fill muffin tins 2/3 full and bake for 15-20 minutes, or until toothpick comes out clean.
Makes 18 muffins. Serving size: 1 muffin.