It's time for another Eat This, Not That blog! So much of weight loss is about controlling your hunger and watching what you eat. It's helpful to have simple, tasty options to favorite guilty pleasure foods.
What do you reach for when you are feeling a little low on energy? The fuel you give your body is crucial if you are on a weight loss journey. The food and drinks you choose could make or break your weight loss progress!
I'm going to share with you some super easy swaps you can make in your diet to help you slim down and still get a little boost of energy.
Energy Drinks and Caffeinated Sodas VS IdealBoost
If you didn't get a lot of sleep or you're feeling an afternoon drag, you might start daydreaming about your favorite energy drink or soda you could grab at a gas station. Energy drinks and sodas tend to have ingredients that won't help you on your weight loss journey–like lots of sugar! What's a good alternative?
Eat This, Not That: IdealBoost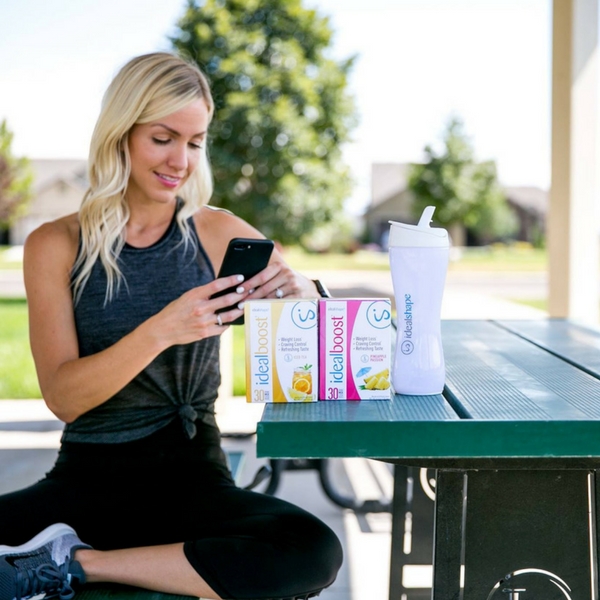 IdealBoost is a GREAT alternative to high calorie and high sugar energy drinks or sodas. With enough caffeine to give you a little energy boost and tons of delicious flavors to choose from, IdealBoost can satisfy your caffeine craving in a tasty way.
Don't worry about the calories or the sugar, either–IdealBoost is only 5-10 calories per serving and has no added sugar.
IdealBoost can help control your hunger, too, with IdealShape's innovative hunger blocking blend. You can feel full for up to three hours with IdealBoost, so say goodbye to cravings!
Fast Food VS IdealShakes
I totally know the feeling–when you're driving around and hunger strikes, so you stop off at the closest fast food joint for something quick and easy to fill your stomach. Or maybe your kids were screaming for burgers, and you gave in and also got yourself one.
Fast food can wreck your weight loss progress. With the high calories, fat, and carbs, fast food really doesn't do much for your healthy lifestyle. I have a great alternative for you, though!
Eat This, Not That: IdealShakes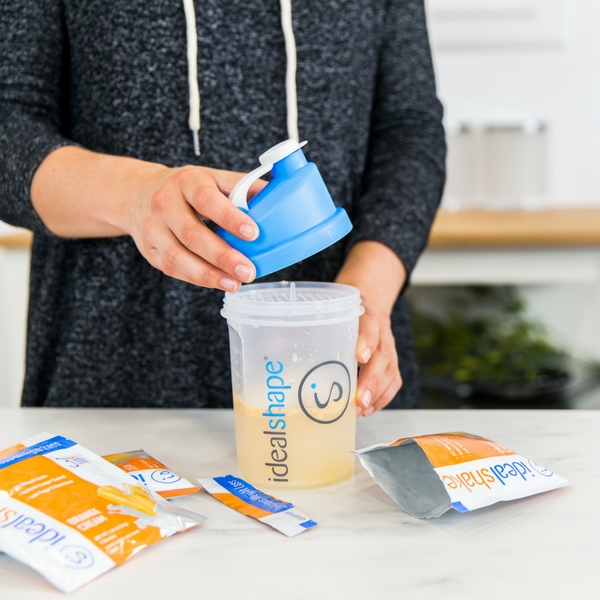 IdealShakes are my go-to meal replacements when I need something quick and easy. I actually keep sample packs in my car for times when my kids want fast food, or if I'm super busy!
With only 110-120 calories per serving and 11-12 grams of protein, you can't go wrong with IdealShakes. They come in delicious flavors, too, so your taste buds will always be satisfied.
You can also help your weight loss goals by controlling your hunger with IdealShakes. IdealShakes have an innovative hunger blocking blend that can keep you feeling full for up to three hours! Because controlling your hunger is the number one roadblock in weight loss, IdealShakes are a great addition to your diet.
Sugary Snacks VS IdealBar or IdealChips
The afternoon slump is prime time for sugary snacks. Lots of people will reach for chips, candy, just about anything to keep them awake and energetic. That's what we call mindless snacking!
Mindless snacking on junk foods will only hurt your weight loss progress, and it won't make you feel very good either! IdealShape has another amazing swap for you that is easy and tasty, so you can satisfy your cravings!
Eat This, Not That: IdealBar or IdealChips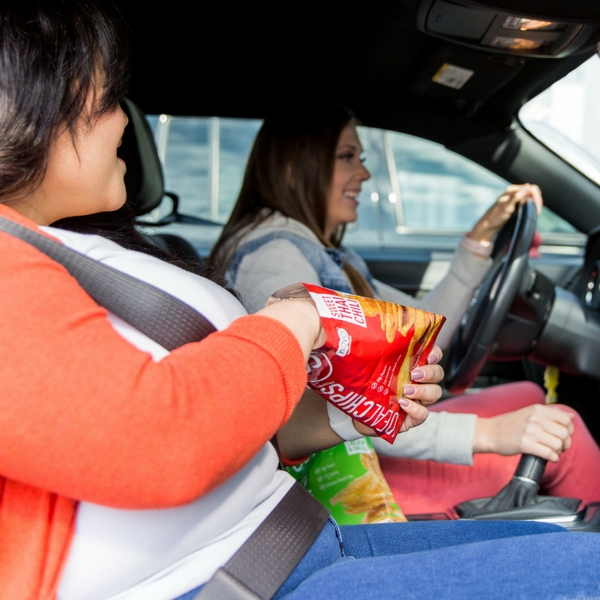 Next time the snack attack hits you, don't reach for the bowl of potato chips! Instead, grab a bag of IdealChips. Packed with protein and perfectly pre-portioned to combat mindless snacking, IdealChips are the perfect snack time choice. You'll feel full while satisfying a crunchy, savory craving.
If chips aren't your snack of choice, you could grab the tasty weight loss snack bar, IdealBar! IdealBars come in yummy flavors with the innovative hunger blocking blend that keeps you feeling full for up to three hours. You can throw them in your purse, desk, or car for easy snacking while sticking to your weight loss goals.
Boost Your Energy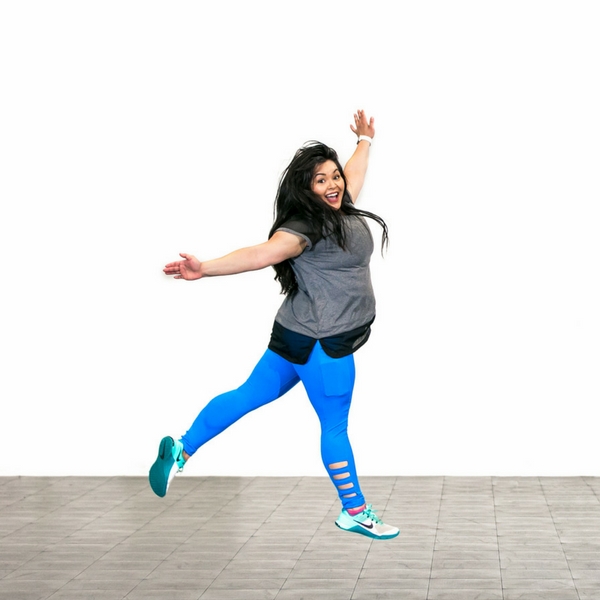 I hope these tips will help you make healthier choices when you're trying to boost your energy! Remember, fueling your body with the best foods will help you on your weight loss journey.
Do you have a favorite snack that boosts your energy? Let me know in the comments, I'd love to hear all of your favorites!