Hey guys, it's summertime again and you know what that means! Summer means vacations, fun in the sun, spending time with family, and of course backyard barbecues!
Cookouts and BBQs are seriously such a great part of summer. I love being outside with my family and friends enjoying good times and good food. It's a nice break from being a business owner and personal trainer full time!
But when you're trying to lose weight, a fun BBQ can create an environment of temptation and sabotage. All the best tasting carbs, fats, and sweets show up to the party. Savory potato salad, creamy pasta salad, refreshing lemonade, and big, fat burgers. It's like a minefield.
So what can you do? Bring healthy alternatives that are just as tasty as the calorie-packed counterparts! A few simple swaps can bring down the calorie count while keeping (or even adding) flavor.
Here are some amazing backyard BBQ recipes to help you stay on track this summer.
Subscribe to our VIP Newsletter & Get Exclusive Offers, Tasty Recipes, Weight Loss Tips, & More!
Black Bean Burgers
You won't be saying "Where's the beef?" with these tasty burgers. These black bean burgers are so flavorful and filling you won't miss the meat at all. They're a great burger alternative because they're low in fat and high in fiber and protein. We recommend swapping the bun for lettuce leaves to cut carbs and calories.
Get the recipe here.
Sweet and Sour Thai Carrot and Cucumber Noodle Salad
This dish is a healthy pasta salad swap. It's colorful, flavorful, festive, and fun. I love that this salad is big on flavor to make up for the lack of "real" noodles. The veggie noodles are sure to delight guests who will enjoy eating this salad just like spaghetti.
Get the recipe here.
Cucumber Greek Salad
Salads are a great backyard BBQ side dish, except for when they're swimming in a creamy dressing. Feta cheese and a light vinaigrette will keep you and others coming back for more without overdoing it. That's if you even need seconds! The fiber filled summer veggies are sure to keep you full.
Get the recipe here.
Balsamic Glazed Steak Rolls
No one will be able to resist the colorful veggies and juicy beef when you bring these balsamic-glazed steak rolls to the table. This BBQ main dish is high in protein and low in carbs. No need to worry about buns or breading adding calories.
Get the recipe here.
Creamy Cucumber Radish Salad
If you are in the mood for a creamy salad this creamy cucumber radish salad is a winner. Cottage cheese is actually really high in protein and low in fat. Not only do you get to enjoy a creamy salad, you get to do it guilt free!
Get the recipe here.
Rainbow Salmon Skewers
Salmon is always a winner. It's high in protein and flavor. Plus it's packed with healthy omega-3 fatty acids. These skewers are a great way to control portion sizes too. Grab a couple skewers and you're good to go. The rainbow colors might even trick kiddos into eating some veggies.
Get the recipe here.
BBQ Tofu and Caramelized Onions
If you're looking for a great, meat-free BBQ dish this BBQ tofu is a fun one. It has all the classic BBQ flavors without the meat. And I love the fact that tofu is full of plant-based protein. To keep this dish low-carb and high-fiber we recommend serving it with brown rice or quinoa instead of white rice.
Get the recipe here.
Grilled Marinated Veggies
Grilled veggies are a classic healthy BBQ must have. By marinating your veggies beforehand you can make them 100 times more flavorful. Pile up your plate with these guys and you won't regret it! You'll feel full and satisfied so you don't have to keep going back for more.
Get the recipe here.
Healthy Red Potato and Dill Salad
Potato salad is a BBQ favorite for many. The problem is that it's loaded with carb-rich potatoes and fatty mayonnaise. Make this healthier version by swapping mayonnaise for Greek yogurt. Greek yogurt is a great source of protein, a much better option than loading your potatoes with fat. The yogurt also adds another layer of flavor to this healthy potato salad.
Get the recipe here.
Greek Turkey Burger
Turkey burgers are always a great, healthy burger alternative. They have tons of protein and are just as filling as a regular, beef burger but without as much fat. The only problem is sometimes they're not as flavorful. This Greek turkey burger does not have that problem! Incorporating Greek spices and ingredients ensure this turkey burger is bursting with flavor.
Get the recipe here.
Pink Energy Punch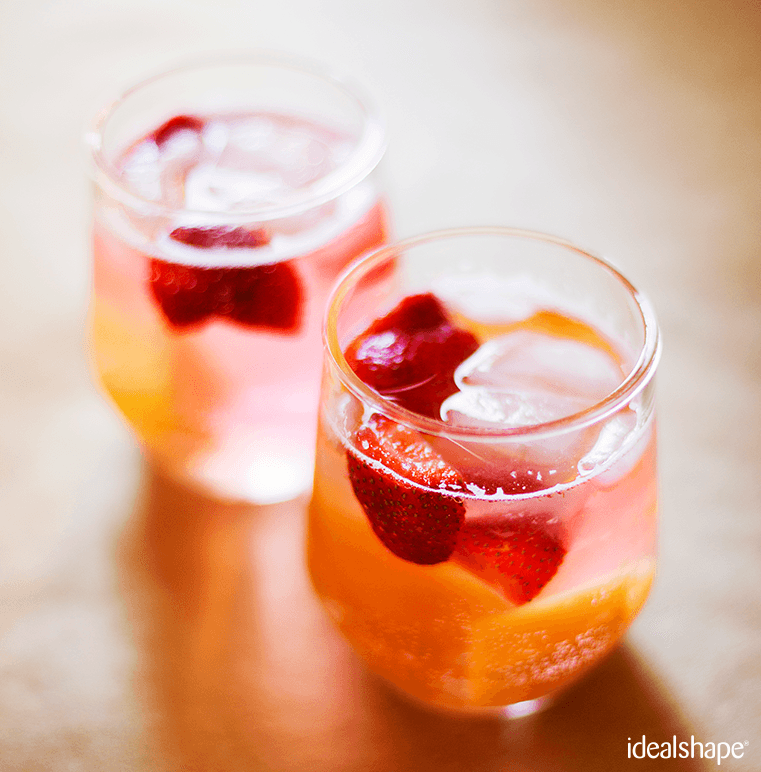 Sugary drinks are like a backyard BBQ staple! They might seem sweet and refreshing but they're actually full of sugar and can even dehydrate you. This pink energy punch is made with our weight loss drink IdealBoost so it's low-calorie and it gives you an energy boost with natural caffeine and green tea. Your friends and family won't even realize they're drinking a healthy punch.
Get the recipe here.
Fire Up the Grill
Make your next backyard BBQ healthy and flavorful with these yummy recipes. Let me know what your favorite healthy BBQ recipe is in the comment section!
Finding healthy and delicious recipes that fit your weight loss goals can be so time-consuming and frustrating! That's why we've included tons of awesome, healthy recipes in our Smoothie Book Recipes eBook! Check it out for 51 FREE filling smoothie recipes using IdealShake.