Mom life can be completely crazy. Between making sure everyone is bathed, dressed, fed, and happy while also trying to take care of yourself, it's a wonder anything actually gets done.
When life is so busy, it can be easy to slip up in the health department. Let's face it–mac n' cheese or drive thru fast food is WAY easier than preparing a gourmet meal that's healthy and kid friendly.
Feeding your kids (and yourself) those simple, processed foods can build unhealthy habits in your family. I know how hard it can be to make sure everyone is healthy and taken care of, so I wanted to give you my super simple tips for helping your kids eating healthy!
Keep Easy Protein Prepared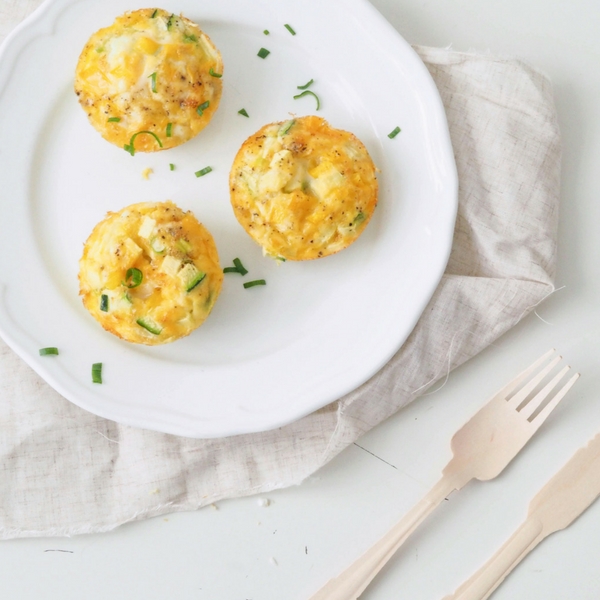 Protein is a staple in my fridge and freezer. I try to cook up a big batch of chicken, pork, or turkey each week so that we have something healthy and filling on hand at all times. Here's the trick, though: choose neutral seasonings, like salt and pepper, so that your kids (even the picky ones) will eat it with anything!
Protein keeps you feeling full, so make sure your kiddos are getting all the good stuff in their diet by keeping prepped protein on hand. It can be hard to get your kids to eat enough protein, with all of the simple carbs that they beg for. You can add your neutrally seasoned protein to just about any kid-approved meal!
Wash & Store Fruit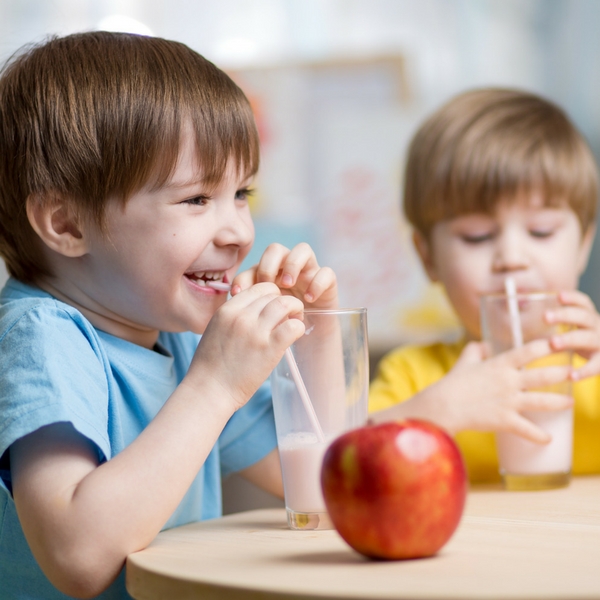 Having vegetables or a big, delicious salad at dinner time is something I try to do every day. Sadly, my kids are so not into vegetables, and I'm sure you know what that's like! Instead of forcing them to eat veggies all the time, I make sure I have fruits that they love in the fridge.
I pick up grapes, apples, oranges, and bananas at the store to wash and cut up so those little fingers always have something healthy to grab out of the fridge. Sure, I'd love it if I could get them to eat squash and broccoli every day, but sometimes that's just not going to happen.
Keeping fruit prepped and ready in the fridge is a great way to make sure your kids are eating healthy and getting natural vitamins and nutrients in their diet.
Always Have Healthy Carbs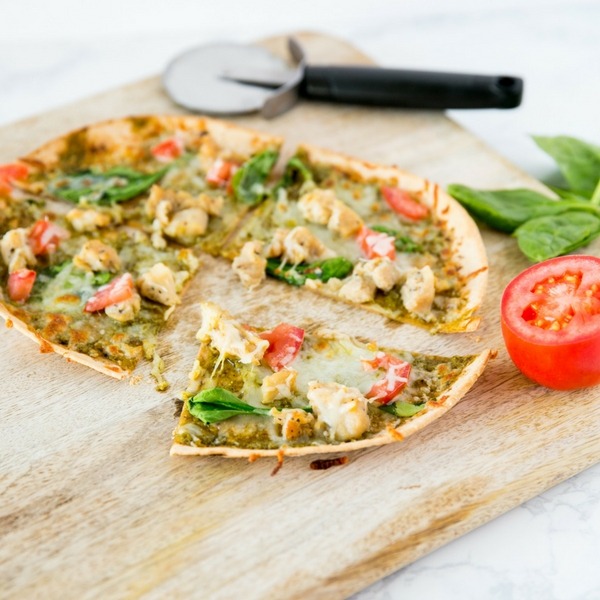 My kids love white bread, pizza, and any kind of pasta they can get their hands on. I don't want to fill their little bellies with simple carbs that will leave them hungry right after dinner, so I try to sneak in some healthier carbs.
Instead of keeping white bread and pasta on hand, I make sure to buy whole wheat breads and pastas. The kids still get to enjoy their meal, and I enjoy knowing that I'm filling them up with complex carbs to help them grow big and strong.
I've got the pantry stocked with whole grain chips, oatmeal, and protein muffins for easy snacks that the kids will love!
I also like to keep whole wheat pizza dough on hand, so we can make our own pizzas and throw tons of yummy, healthy toppings on! It's such a healthier alternative to pizza you buy at a store. If you want, check out this blog where I give you my favorite homemade pizza recipes!
Try It Out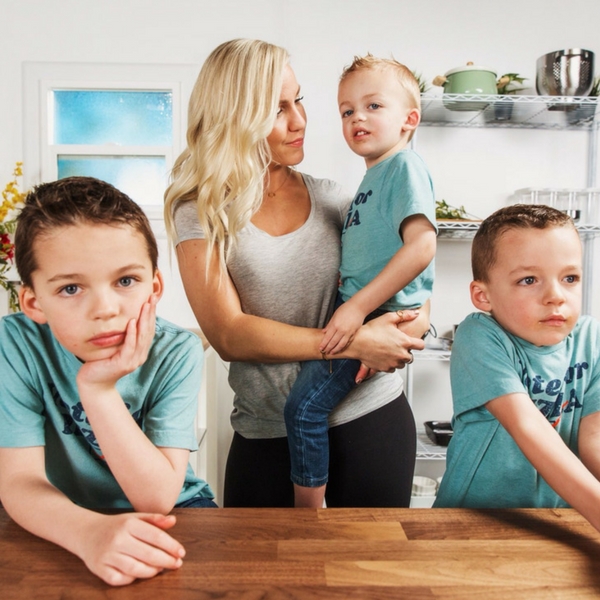 Helping your family choose healthy options can be difficult, I totally get it. You can't completely change the foods your kids love over night, but you can start small!
Start making small and simple changes, like incorporating more whole wheat and pre-cooked protein! Before you know it, your family will be loving all the healthy meals in the fridge!