The holidays are just around the corner again!
While we all love this time of the year, it also means that food is everywhere. Social eating, stress, and the availability of treats are each at an all-time high. .
But don't freak out just yet!
I've got a few tricks to avoid the treats and stay on track to weight loss.
Keep reading to find out my 5 favorite tips for staying on track with your weight loss this holiday season.
Here's What the Research Says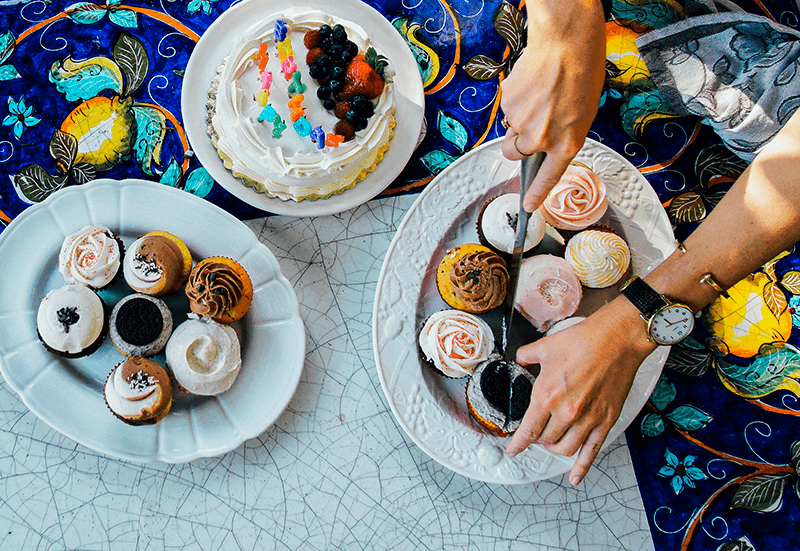 According to a study conducted by professor Brian Wansink at Cornell University, it's around the end of September or the beginning of October that Americans tend to hit their lowest weight of the year.
The bad news is, well, it's all downhill (or should I say upscale?) from here for most people. Here's a quick summary of what the study found:
What happens in the 10 weeks following this time period (holiday weight gain) takes about five months to reverse. Yes, you read that right.
This weight gain begins near the beginning of October.
Even the most dedicated, health-conscious people are at risk.
So now that you know about the danger, here are my tips for avoiding it.
Tip 1. Strategize Your "Pre-Game"
When you're going to lots of events and parties this time of year, it's hard not to get into a pattern of overindulgence even on the regular days. But, it's definitely not impossible to stay on track.
An excellent way to manage your calories throughout the day, whether you're going to a get-together or not, is to have a meal replacement shake. Meal replacement shakes are created with important nutrients to help you lose weight and stay energized on fewer calories.
If you're looking for an edge on weight loss this holiday season, IdealShake is definitely worth checking out. It's the most effective strategy when combating holiday weight gain and even losing weight! It is a tasty meal alternative, fortified with high-quality protein, vitamins, and a special hunger-blocking ingredient Slendesta that will have you feeling full for up to three hours.
IdealShake makes it easy to replace one or two meals a day and keep your calories in check all while feeling full. Plus it comes in a variety of delicious flavors to help you satisfy your cravings. It takes less than five minutes to whip up a shake or smoothie using IdealShake.
Keep in mind, though, there is a difference between having a few low-calorie meals earlier in the day to plan ahead and completely skipping meals. Don't skip meals. Going without food throughout the day will only make you more hungry later. Eat smaller meals every couple of hours throughout the day. This will help you stay full and keep your metabolism active.
Tip 2. Fill Your Plate at a Party the Right Way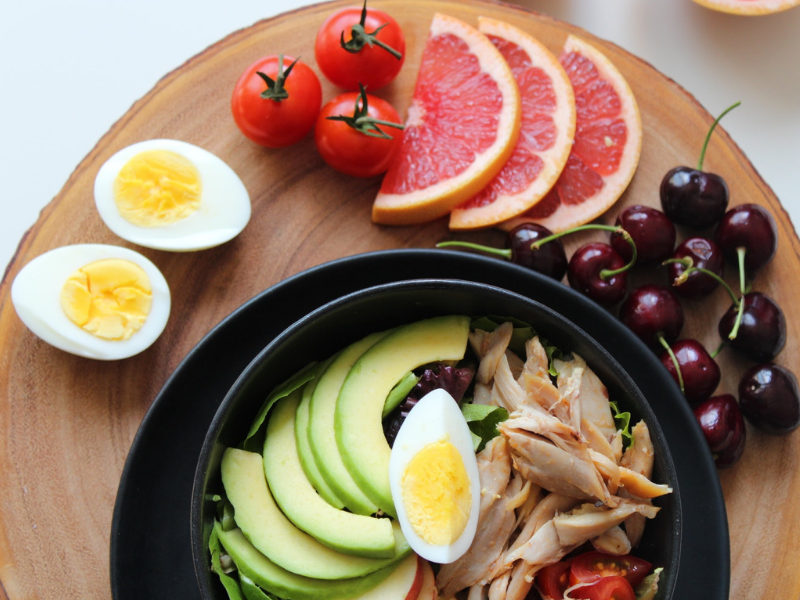 When it comes to parties, food is often a central theme this time of year. Everyone wants to show off their baking skills to their families and friends, and whip up some holiday-themed treats they probably saw off Pinterest!
If you know you are attending a party that day, plan ahead. Eat fewer calories for your first two meals. Or plan to stick to your meal plan for the rest of the week/day and only "cheat" at the party.
Just picture it now. You walk into a get-together, greet all your friends and family, and pretend not to notice the delicious smelling food coming from the other room. After saying hello to your friends, you turn the corner and see a buffet-style of finger foods and desserts laying out across the table, staring straight back at you.
You don't need to turn and run away. Take a breather, get a hold of yourself. Resist the urge to dive headfirst onto the table and start piling up a plate of all the chocolate goodness.
Scan the table and check out everything first. Then, start out by filling up your plate with healthy foods that you would normally eat. If there are salads, vegetables, and fruit, go for those first. Don't eat anything you don't like, just the things you would normally eat.
After you've filled up quite a bit of space on your plate, you can use the remaining space on your plate to grab some dessert. This will force you to limit your portion sizes of the big calorie killers.
Tip 3. Stay "Safe" While Shopping
Holidays can be just as fun as they are stressful. All the running around, shopping, preparing, and planning for events can leave you feeling drained, tired, and hungry. The last thing you want to do is take a pit stop at a drive-thru or hit up the food court and load up on high-calorie, greasy foods just because it's convenient and fast.
We've also heard that shopping on an empty stomach is never a good idea!
There are some great tips to help with shopping in general, especially during the holiday season. But one of the most important things you can do to manage your weight loss is stay full while running around all day.
This will help you avoid making any rash decisions, grazing on foods you'll regret later, and also keep you from buying more food than you need at the grocery store.
One great way to stay hydrated AND full during the day is to sip on IdealBoost. IdealBoost comes in convenient little packets that you can take with you and mix in with your water. IdealBoost features ingredients like Green Tea, caffeine, and Slendesta to help you feel full and provide you with a little energy pick-me-up!
Tip 4. Decide Whether You Really Need Seconds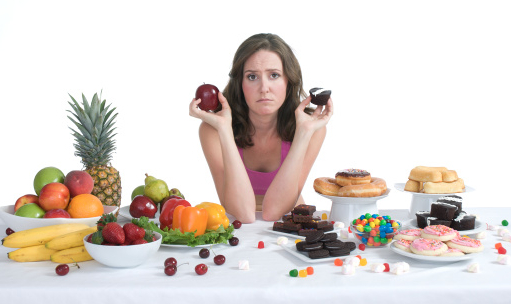 Eating until you have to loosen the belt and sit back in your chair with a hefty sigh is a bit of a holiday tradition, but it's not one that feels particularly good, especially considering your weight loss goals. When you've finished your first plate, take at least 10 minutes to let the food settle to make sure you really are still hungry.
If you're feeling satisfied, you should avoid the pressure of going for a second helping, because if you think about it, the food coma isn't worth it! If you truly are still hungry, repeat step 1 to avoid taking too big a hit on your calorie counter.
If you completely fill up your plate with healthier foods the first time and you're still hungry for dessert, you can have some. But stick with smaller portion sizes and don't overdo it.
Tip 5. Don't Stress
Have fun this holiday season, and don't sweat the small stuff. You may take a few hits to your fitness regimen, and that's okay. Beating yourself up about it is only going to cause more stress, more eating, and more weight gain!
Remember, the goal to avoid gaining weight is to plan ahead. You can still enjoy tasty treats, but you will need to exercise some self-control.
One bad meal won't wreck your weight loss goals, just like one good meal won't make up for indulging in sweets all day. Weight loss requires making good choices consistently and a conscious effort on your part.
Be aware of the food "traps" you'll most likely run into while visiting friends and catching up with family, and set limits for yourself. Do your best to stick to your goals. You can stay strong!
Piecing It All Together
We're here to help you not only prevent weight gain but actually lose weight this holiday season, and the best part is, you can still enjoy the holidays.
If you're serious about your weight loss this holiday season, plan your days in advance. If you're going to be attending a get-together, remember to shake things up a bit and try a meal replacement shake earlier in the day. This will help you stay full on fewer calories not to mention satisfy your cravings with its absolutely delicious taste.
When you're faced head-on with the buffet table, you don't need to run and hide. You can scan the table for the healthiest options and remember to keep portion control in mind.
Do your best to stay on track this season. You may take a couple hits to your nutrition, but don't let that get you down! Envision your goals and let them be your motivation to stay focused!