I've got a confession to make.
I'm a foodie. I LOVE food. I love making food and I really love eating food, especially healthy food. Not only does it taste good, it makes my body feel good.
Yes, I love food, but I really hate wasting money. And, if I'm not careful, healthy eating can get expensive fast. When that happens it can make it difficult to stick to healthy eating goals and lose weight.
But, I promise you that eating healthy on a budget is totally possible when you follow these 8 tips!
1. Take Weekly Inventory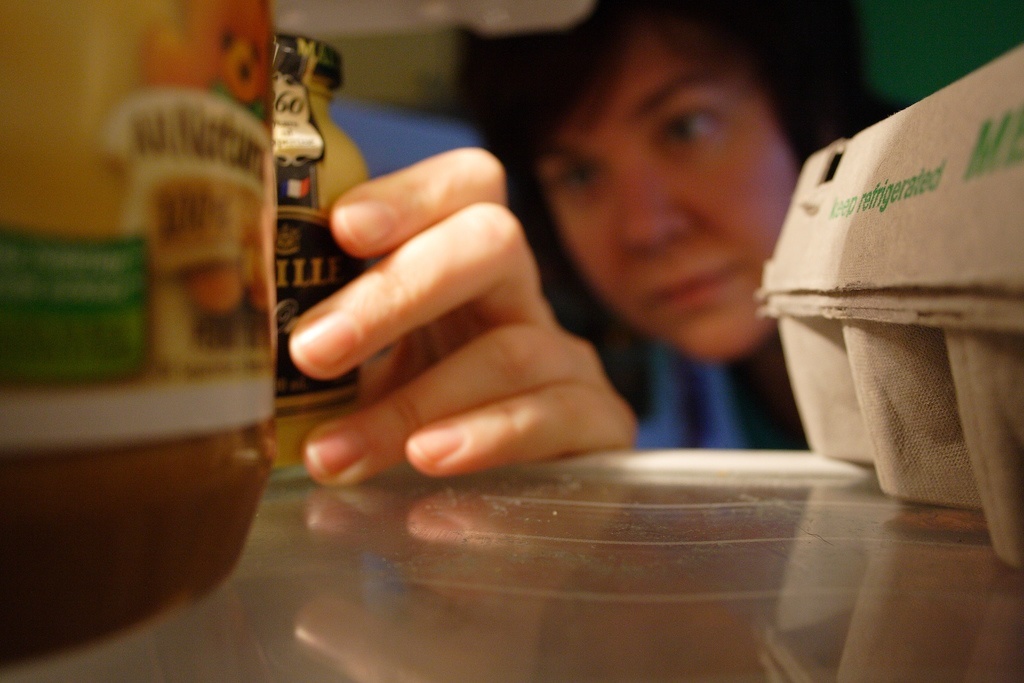 The first thing you want to do when trying to stick to a budget is go through your refrigerator, freezer, and pantry and take inventory. It might sound boring and tedious, but trust me, it's completely worth it! The food in your fridge is often the most perishable and expensive so it's important to keep track of what you have on hand.
The best way to do this is to go shelf-by-shelf and write down everything that's in there, including leftovers. I even write down amounts like 7 eggs, 3 apples, half a gallon of milk, etc. Once you've got a system down, this step takes no time at all!
2. Check the Sales
Now that you know what you already have, it's time to figure out what's on sale. This will help you determine your menu for the week. Collect all of the circulars you get in the mail to compare sales and see which stores have the better deals.
If a big buck item like meat is on sale for a great deal, stock up. You can store what you don't use this week in the freezer (just don't forget to include it next time you take inventory!).
3. Buy Seasonal Whenever Possible (when it's not, buy frozen)
Another way to cut costs is by buying seasonal produce. Things like fresh corn, strawberries and artichokes are extremely expensive when eaten out of season. Do yourself a favor and eat what's in season. Not only will these foods be cheaper, they'll be a lot tastier too!
One great way to do this is by checking out your local farmers market.
If buying seasonal isn't an option, opt for frozen fruits and veggies instead. This might seem like the wrong idea, but frozen foods are frozen at the peak of freshness, so they're actually very nutritious and tasty.
CAUTION: Avoid any frozen fruit that has added sugar!
4. Use the Same Ingredients for Multiple Meals
Plan on eating the same protein, veggies and carbs a few times a week. This allows you to use up what you're buying. If you don't use ingredients then you will likely end up throwing them away, which is money in the garbage.
You could even prepare some of your ingredients at the beginning of the week, making dinner easy to throw together each night. Try cooking all your chicken at once and then using different seasonings to change it up for every meal. One night it goes in burritos and the next you could use it on a salad.
The recipes in the IdealPlan were actually designed to have a lot of overlapping ingredients for this exact reason.