Wanna know a secret?
Losing weight isn't as complicated as it's been made out to be. Seriously!
The media and other "health experts" make weight loss seem extremely complex. While weight loss can be influenced by several factors, I'm here to just help you focus on one basic rule to lose weight and keep it off.
As a personal trainer and certified nutritionist, I've helped thousands of individuals understand the basics of weight loss and apply this easy to understand principle for lasting and effective weight loss.
Just check out Heather! She applied this basic rule and was able to lose 85 pounds!
What is this simple rule?
Eat fewer calories than you burn, and you'll lose weight.
How To Lose Weight With One Rule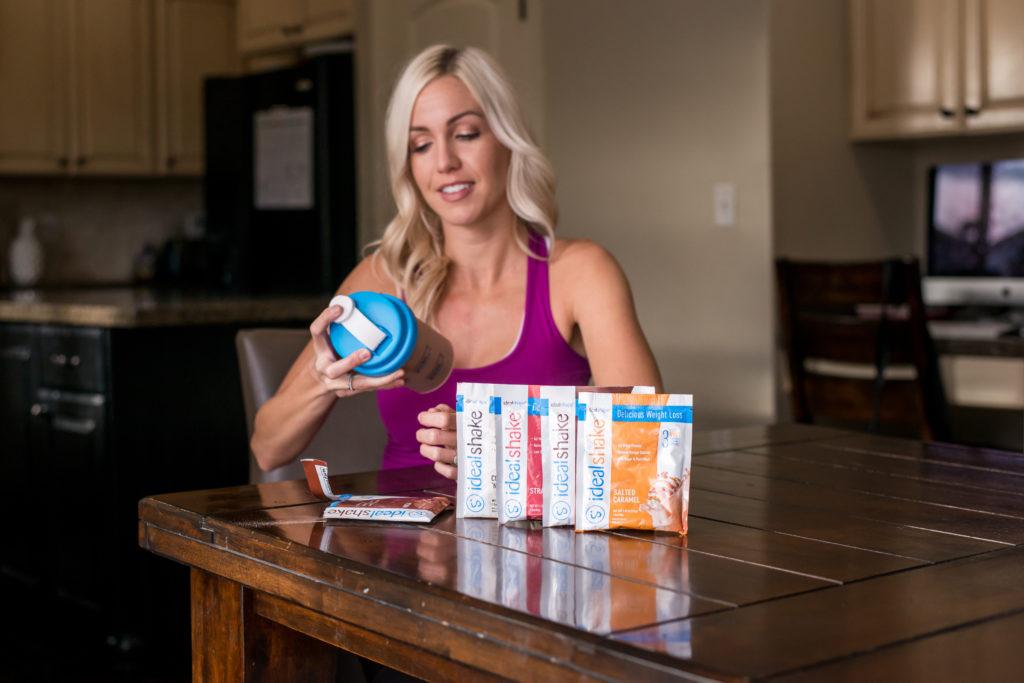 What do I mean by eating fewer calories than you burn?
Let's break it down into an easy to follow example.
Karen is a stay at home mother of three. She would like to lose around 20 pounds so she can feel more confident in her swimsuit for summer. Karen found IdealShake and loves it so far because it curbs her hunger and helps her reduce her calorie intake. This is what a typical day for her looks like:
7:00 am: Karen wakes up and makes an IdealShake smoothie for breakfast. She makes one of the recipes from the Smoothie eBook. This adds up to around 300 calories.
10 am: A few hours later she decides to have a mid-morning snack before lunch. She chooses some string cheese and a cup of grapes. This adds up to only 180 calories.
1 pm: For lunch, Karen decides to make another shake for an on-the-go lunch as she runs some errands. She uses two scoops of IdealShake with nothing extra mixed in so this adds up to about 200 calories.
4 pm: After she get's back from running errands, she's hungry again so she reaches for an IdealBar and an apple. This adds up to 235 calories.
6 pm: Dinner time rolls around and Karen makes a simple meal of roasted chicken breast, carrots, and sweet potato for her and her family. Karen loves milk with her dinner, so she enjoys a glass of skim milk with her meal. This ends up being 475 calories.
8 pm: After the kids are in bed, Karen relaxes on the couch with her husband and enjoys a couple small pieces of dark chocolate. This adds up to 100 calories.
Karen's grand total calories for the day is 1490 calories.
So now that we know how many calories she has consumed. How do we know how many she burned that day?
This is where calculating BMR or basal metabolic rate comes in. Don't worry, it's not as complicated as it sounds.