Written by: Marlee B
In normal life, you may be all about sticking to your healthy-eating meal plan and clocking regular hours at the gym.
However, if you are anticipating a getaway vacay this summer, I understand what you're probably feeling: varying levels of anxiety assuming everything you've worked hard for will be thrown out the window.
But don't fret. Today I will share my 10 simple yet effective nutrition and fitness tricks that will help you avoid vacation weight gain, and hopefully assist you in staying on track to reach your weight loss goals!
1. It's Okay to Not Eat Everything
Vacations are a beautiful time when we are able to escape our day-to-day drudgery, but they don't always have to be synonymous with indulgence.
Whether it's taking a food tour of Puerto Rico's local cuisine or a backyard barbecue with your friends, certainly enjoy the sweet summer moments and make some memories. At the same time, don't let the fear of overeating keep you from dining out.
All it takes to stay on track is a little pre-planning and willpower. If you're thinking that is easier said than done, I have a couple tips to help!
A simple trick is to ask your waiter for a to-go box with your meal and place half of it inside before you begin eating (since most restaurants these days have HUGE portions!) or set your plate aside when you feel full, not once you've cleaned the entire plate.
It takes some practice but portion control is key!
2. Don't Let Your Diet Ruin Your Vacation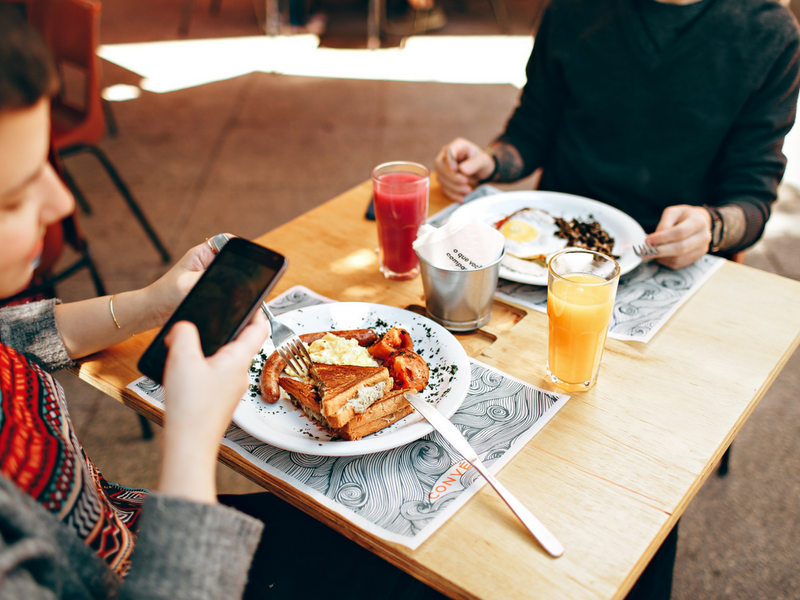 I say this with the assumption that you have planned a vacation in order to reduce your stress, spend time with loved ones, and explore new cultures and creations. Savor your vacation experience, but it's still important not to binge or gorge yourself.
The best thing you can do for your fitness routine while on the road is to not worry about what you're eating or how or when you exercise. Be mindful, yes, but not obsessive. Eat slower, enjoy the food and drinks wherever you go, and relinquish any feelings of guilt.
It's the best thing you can do for you.
3. The 3 P's of Snacking: Plan, Pack, and Protein
Plan ahead, pack portable snacks, and be sure your pick has protein. Take this tip a step further and build every snack with protein and a produce.
Some ideas are a piece of fruit with either Greek yogurt, a cheese stick, 2 tablespoons of nut butter, or a serving of raw nuts.
It's important that our bodies are fueled with enough protein because it's a component of every cell in the body, including hair and nails! Protein keeps you feeling full for longer, builds and repairs muscle tissue, and aids in the function of our hormones, bones, muscles, cartilage, skin, and blood.
If you are unsure about how much protein a good snack should have, the Dietary Reference Intake is 0.8 grams of protein per kilogram of body weight or 0.36 grams per pound.