My favorite breakfast food has got to be oatmeal. I love how full I feel after a bowl of oatmeal!
Sometimes, I get a little bored of the same old same old, so I teamed up with IdealShape to create some delicious recipes using IdealOatmeal! Try these out and let me know what you think!
Apple Pumpkin Pancakes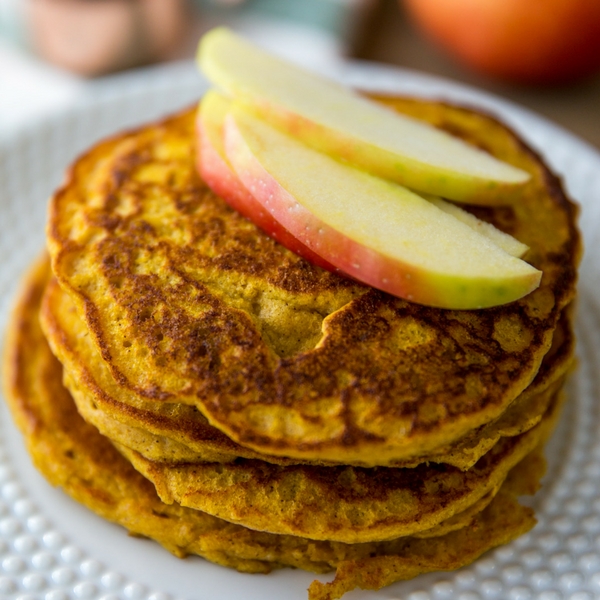 Ingredients
1 Apple Cinnamon IdealOatmeal Packet
¼ c white whole wheat flour
¼ c 100 % canned pumpkin
1 tsp. baking powder
⅛ tsp. salt
¼ c unsweetened almond milk
1 egg
1 tbsp. coconut oil, melted
½ tsp. pumpkin pie spice
Directions
In a mixing bowl, combine Apple Cinnamon Ideal Oatmeal packet, flour, baking powder, and salt. 2. Add almond milk, pumpkin, coconut oil, and pumpkin pie spice and whisk until smooth.

Spray an electric skillet or frying pan over medium heat and using a ¼ cup, spoon batter into the pan, until the pancakes barely bubbles. Flip pancakes and continue to cook until done. Enjoy!
Makes 4 pancakes. Serving size: 2 pancakes. Calories per serving: 225 / Protein 13g / Carbs 22g / Fat 11g
Apple Crisp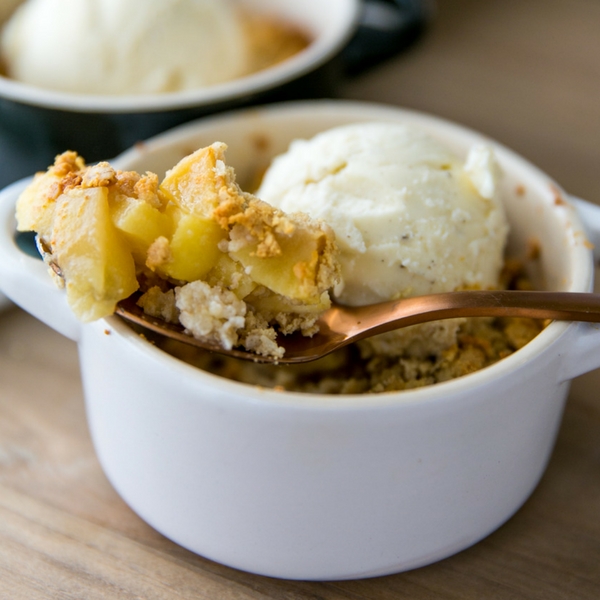 Ingredients
1 whole apple, peeled and cubed
1 Maple and Brown Sugar IdealOatmeal Packet
1 tbsp coconut oil
½ cup Vanilla Bean Halo Top Ice Cream
Directions
Preheat oven to 350 degrees F. Mix IdealOatmeal and coconut oil until combined.

Add cubed apples to 2 oven safe dishes and top with oatmeal mixture.

Bake for 20-25 minutes, or until golden. Remove and top each with ¼ cup of ice cream. Enjoy!
Serves 2. Calories per serving: 190 / Protein 10g / Carbs 24g / Fat 9g
Make Breakfast Simple with IdealOatmeal!
Start chowing down on a protein packed instant oatmeal that can keep you feeling full and satisfied all morning! Breakfast should help you start your day off right, so check out IdealOatmeal!