Hey there! Trainer Kami here.
You might be wondering why we have two different meal replacement shakes and what the differences are.
IdealShape's mission is to transform and improve lives. That's why they created the original, top-rated meal replacement shake, IdealShake, to taste amazing and yield amazing results.
But many of my clients wanted a naturally sweetened meal replacement shake that was also filling, delicious, effective, and affordable.
Unfortunately, this "unicorn solution" just didn't exist. There was no "natural" meal replacement shake out there that fit all the requirements (sweetened with stevia, contained greens) and that I felt comfortable recommending to my clients.
That's why I teamed up with IdealShape to create IdealShake Super!
Nutrition and Weight Loss in One
Get a delicious weight loss meal replacement shake with the added nutrition and benefits of 7 different superfoods.
Keep reading to learn the differences between the two shakes and how you can use them for maximum weight loss! You can even take a quiz at the end to help you know which shake is best for you!
What is IdealShake?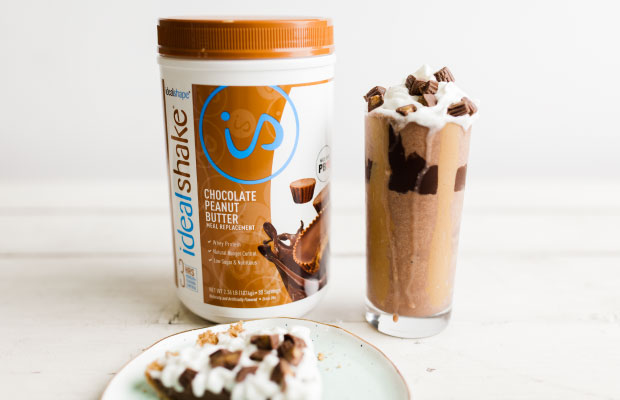 IdealShake is our original top-rated meal replacement shake. It comes in 10 different flavors, contains essential vitamins and minerals, and an added hunger blocker called Slendesta. It's a unique potato protein that works to keep you full for up to 3 hours.
Each flavor of IdealShake contains 11-12g of protein, 3-5g of fiber, 10-12g of carbs, around 1-3g of sugar, and 110-120 calories per scoop.
IdealShake is sweetened with sucralose and costs about $1.67 per serving. It's helped thousands of people lose weight, get healthy, and improve their lives. It's super convenient and can fit into the busiest lifestyles!
What is IdealShake Super?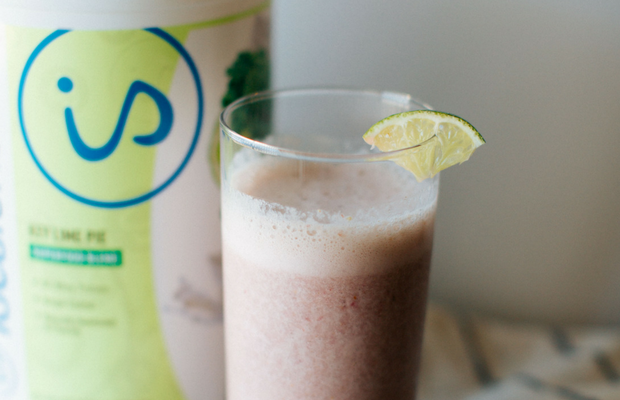 We created IdealShake Super to provide a more natural option for those who prefer a naturally sweetened option. One of the major differences between IdealShake and IdealShake Super is IdealShake super is sweetened with stevia instead of sucralose.
IdealShake Super also contains a superfood blend of 7 different ingredients like spinach, kale, blueberry, and wheatgrass. Each serving is 110 calories and provides 11g of protein, as well as 11g of carbs and 1g of sugar.
IdealShake Super does NOT contain Slendesta but uses natural ingredients to help keep you full and satisfied.
IdealShake Super also has essential vitamins and minerals and costs $1.67 per serving. It comes in 1 flavor. It's just as convenient and helps you get a healthy meal and greens with one quick shake.
What Flavors Come in Each Shake?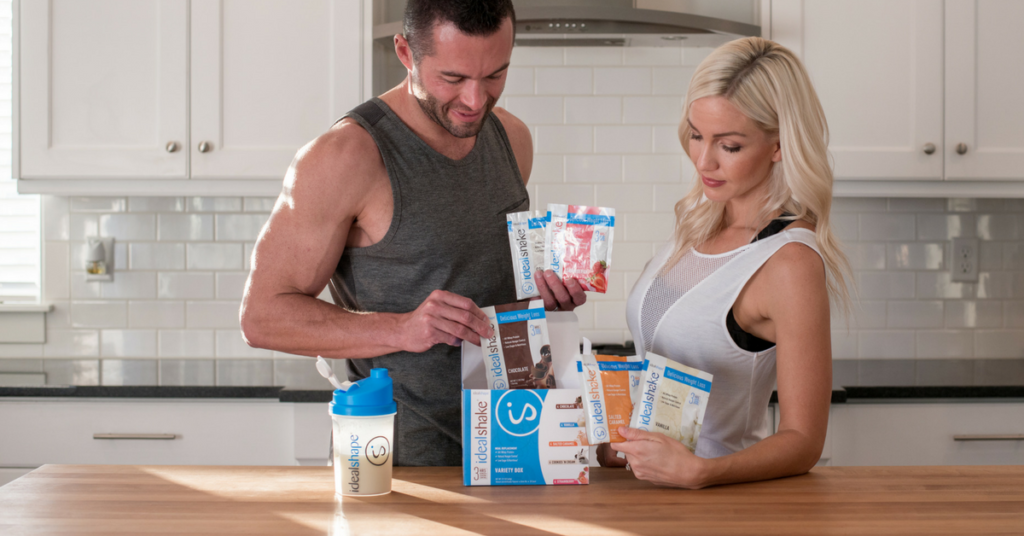 IdealShake has more flavor options than IdealShake super.
IdealShake Super has more of a natural taste, while IdealShake has more of a sweet, dessert-like taste.
Here is a complete list of all the different flavors, and what people think of them!
IdealShake Flavors:
Vanilla
"I like all the shakes but the vanilla is the best because you can add all kinds of fruit in it. When we make ours we do it in a turbo blender because we add about three to four ice cubes, one banana or peaches and the milk and powder it is so good!" -Jackie
Chocolate
"Love the chocolate IdealShape meal replacement shake. It is very creamy. Not gritty at all. Satisfies my hunger and keeps appetite at bay all morning. Love trying the different flavors." -Dana
Strawberry
"First shake ever, and am shockingly surprised at the flavor! Not powdery or fake tasting at all! I used unsweetened almond milk, strawberry shake, strawberries, kiwis, zero plain Greek yogurt, and chia seeds. So yummy! Here we go!" -Kaitlen
Mocha
"I think the Mocha flavor IdealShake is phenomenal. I have had it in hot water, tastes like a hot Mocha. In cold water with a little bit of ice, tastes like a cold one. It tastes good with milk too. It is my favorite." -Nanneth
Cookies n Cream
"This tastes like blended creamy Oreos. It's so good. And very filling. Kept my hunger and cravings away for a good amount of time also. I Definitely recommend." -Anna
Orange Cream
"I mix the orange cream with unsweetened vanilla almond milk & throw in 1/2 tsp of chia seeds. It's delicious! No chalky texture or gross after taste. It truly tastes like the orange cream popsicles and controls my hunger." -Amy
Chocolate Peanut Butter
"I hate having to prepare breakfast, and love to sleep in. This meal replacement shake gives me that option and tastes delicious. I love chocolate peanut butter anything and this smoothie tastes just like a Reese's Peanut Butter Cup! It also keeps me full for 3+ hours so I'm satiated until lunch. I can't wait to try the other flavors, hopefully, they are as good as this one." -Marie
Chocolate Cream Pie
"I got this flavor as a sample pack to try and it is delicious! I mixed it with just unsweetened vanilla almond milk and ice and it legit tastes like a frosty from Wendys. I will be ordering more of this flavor." -Quin
Salted Caramel
"The salted caramel flavor exceeded my expectations. It tastes really great and doesn't have an aftertaste like other shakes I've had in the past. It also keeps me from feeling hungry when I have them for breakfast until lunchtime. I can't wait to try more of the Ideal Shake flavors!" -Tara
Mint Chocolate Chip
"I love mint chocolate chip flavored ice cream, candy bars, and cookies. This flavor is a huge help when I have cravings for my favorite sweets. This has great flavor and has helped me tremendously with staying on track and not cheating!" -Hannah
Get Results. Guaranteed.
IdealShake meal replacement shake tastes delicious and keeps you full. Replace 1–2 meals each day and lose weight — or your money back!
IdealShake Super Flavors:
Vanilla
"I really like this one. I mix it with some berries, a cup of almond milk and a cup of ice in the Ninja to make a great tasting smoothie." -Donna
How To Use Our Meal Replacement Shakes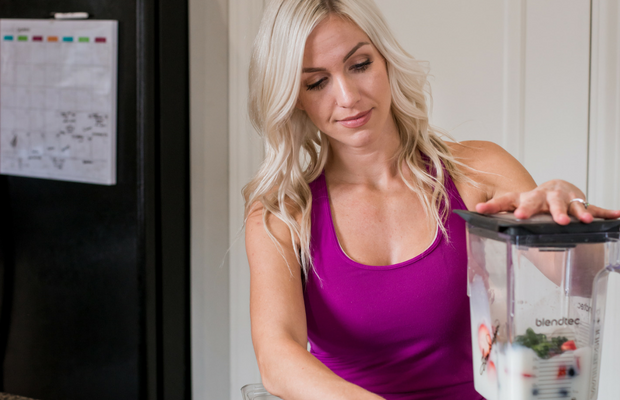 If you can't control your hunger, you can't lose weight. It's as simple as that. Hunger leads to cravings and eating way too many calories.
Diets that leave you starving and ready to not only jump off the wagon but also burn it to the ground aren't going to help you achieve the long-term weight loss results you're looking for.
The reason our meal replacement shakes are so effective is because they curb hunger and are super easy to use. And each of them tastes absolutely delicious!
Simply replace 1-2 meals each day with either IdealShake or IdealShake Super for maximum weight loss.
If you need some yummy recipe ideas, then download our FREE Smoothie Recipes eBook!
Which shake would be best for you?
Both of our shakes are formulated for weight loss, taste amazing, and provide essential nutrition. The shake that would be best for you is the one you enjoy more and that all comes down to personal preference.
Wrapping It Up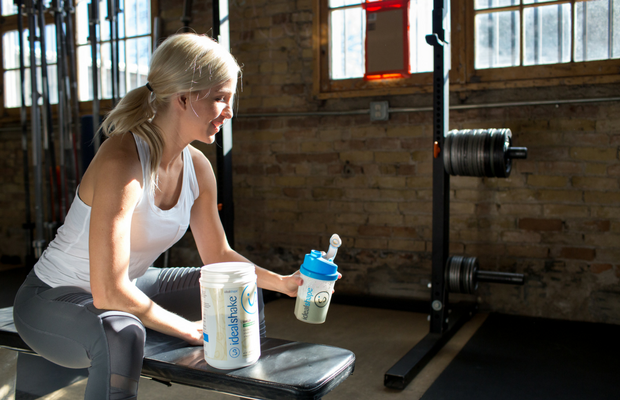 As you probably can tell, both shakes are effective, delicious, and help you control hunger. You can't go wrong with either option!
If you prefer a more natural taste with stevia, then IdealShake Super is for you. If you like lots of flavor options and dessert like flavor then IdealShake will work great for you!
Try one of our shakes today and you'll be one step closer to reaching your weight loss goals.