Jalapeño Poppers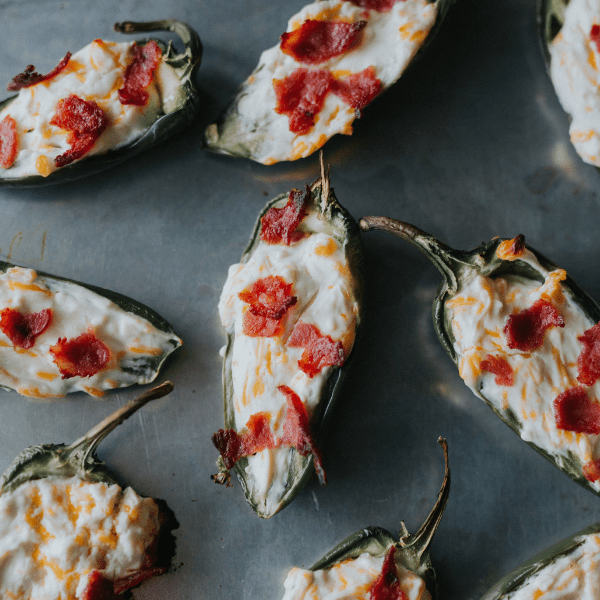 Ingredients
½ c plain nonfat Greek yogurt
4 tbsp. Greek yogurt cream cheese
8 large jalapeños
2 slices turkey bacon cooked & crumbled
¼ c cheddar cheese, shredded
Directions
1. Preheat oven to 450 degrees F. Mix Greek yogurt and cream cheese together until smooth. Fold in cheddar cheese.
2. Cut jalapeños lengthwise and scrape out any seeds. Spoon cream cheese mixture into each half.
3. Sprinkle crumbled turkey bacon on top of each pepper. Bake for 15- 20 minutes or until lightly browned. Enjoy!
Makes 16 jalapeño poppers, Serving size: 2 poppers, Calories per serving: 45 / Protein 4g / Carbs 2g / Fat 2g
Prep time: 10 minutes Bake time: 20 minutes