We all know losing weight is difficult. But imagine dealing with a condition that makes losing weight even harder!
That's how it was for Jessica. She struggled to lose weight for years because of Polycystic Ovary Syndrome, a hormonal condition that makes losing weight very difficult.
People told her she wouldn't be able to lose the weight because of her condition. Everyone thought it would be impossible. However, she proved them all wrong and lost a whopping 69 pounds with IdealShape!
So, how did she do it?! Read on!
Jessica's Transformation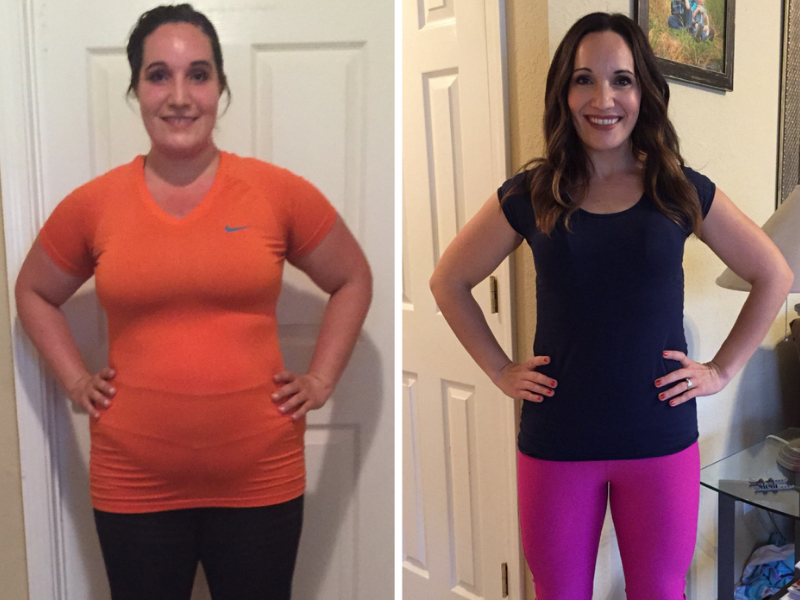 Like most of our success stories here at IdealShape, Jessica's weight loss journey was triggered by a defining moment.
For Jessica, it was when she stepped on the scale in January of 2016. Despite being active, she stared at the number on the scale and realized she weighed as much as she did when she was pregnant and more than her husband.
"I was so embarrassed. I didn't want him to see the number. I was really unhappy and my body hurt."
She knew she had to get serious and do something. She wanted to prove to herself and to everyone else that it was possible to lose weight, even with PCOS. She got a board out and wrote out all the reasons why she wanted to lose weight and stuck it in front of her treadmill.
Here were some of Jessica's biggest reasons and goals for wanting to lose weight:
To feel strong and not hold her team up in an upcoming Ragnar Race
To feel comfortable in a bathing suit when she went on her family cruise
To have her clothes fit right and be able to shop for cute styles
To feel better about herself and not be in pain when she walks or runs
Finding Her Solution
Jessica did an internet search for the best meal replacement shakes and she found that IdealShape was rated number one. Plus, Jessica loved how inexpensive the products were.
Since Jessica was already pretty active, she knew that diet would be the most important factor in her success.
"I have such a big sweet tooth and I love food! I knew that diet would be my main thing. That's one of the things I love about the IdealShakes is that they were SO good!"
Jessica enjoys her shakes with a handful of spinach and other healthy add-ins like blueberries, chia seeds, and PB Fit.
"I love that it satiated my sweet tooth cravings and helped me save calories. It was just a lifesaver and I never felt like I was depriving myself. Chocolate Peanut Butter is my favorite."
Jessica even got her picky husband hooked on the shakes. He enjoys the IdealShakes for lunch and as a post-workout drink. They both love how the shakes helped them control their appetites and make smarter food choices.
Crushing Her Goals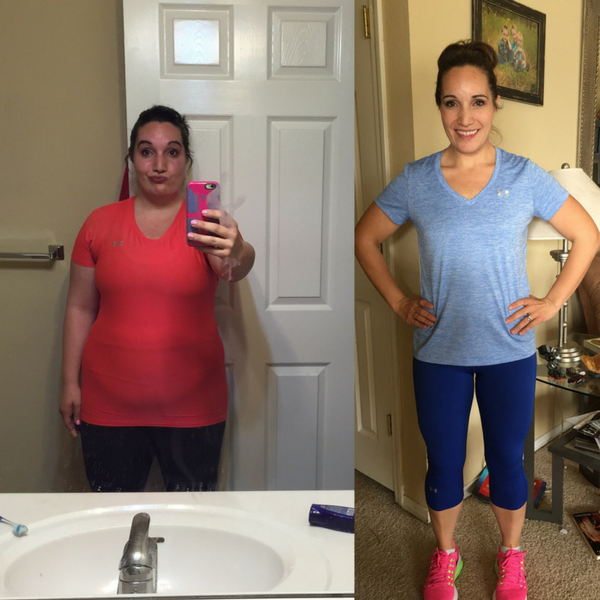 With the help of IdealShape, especially the IdealShakes, and staying active, Jessica not only lost weight and found her ideal, but she was able to run her Ragnar relay race last October and she felt great doing it!
She was also able to run a half marathon which she completed in under two hours!
Jessica totally smashed all of her goals and we couldn't be more thrilled for her! She has more energy and feels much more comfortable and happy in her own skin.
"I feel like I can do so much more with my kids. I love meeting my kids for lunch at school and I feel like they're really proud of me. My boys will ask to see my before and after pictures on my phone…they get really excited about it."
Jessica's biggest secret? Being more mindful and kind to her body. She learned to reward herself in healthier ways like a fun nail polish color instead of food.
"Love yourself in the way you are in the moment. When you change that mindset about yourself and you realize your body is a gift and you have to take care of it, it can really change everything. Love the skin you're in no matter where you are."
Jessica was successful despite her setbacks and you can be too! Jessica is proof that if you work hard and don't give up you can accomplish anything.