Khloe Kardashian is #goals for so many people on the Internet. She recently released her weight loss tips for the new year and I compiled her tips for you right here! She's got some great advice. 
Tip 1: Set Small, Attainable Goals
As someone who is working towards weight loss goals, I totally agree with Khloe Kardashian on this one! She says, "Don't set goals that are unhealthy or unrealistic to achieve, like losing 30 pounds in 30 days. Aim small so you feel good about yourself once you've done it, then set another intention immediately after."
Tip 2: Don't Restrict Unrealistically
It can be super easy to start a weight loss journey by quitting your favorite sugary foods cold turkey. Khloe K. disagrees with that idea and says, "Restricting yourself too much at one time is overwhelming. Make lifestyle changes, not short-term changes that are too hard to keep up anyway. Remember, the turtle wins the race!"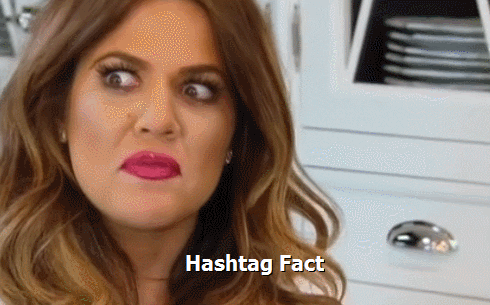 It's like she read my mind! I say this to myself all the time–this is a lifestyle change, not a one month change. Your lifestyle may not accommodate meal prepping every single day!
Khloe accomplishes her small goals by not restricting everything at once,but taking one thing out of her diet each week so that she can get used to it. I've tried taking out soda one week, and late night snacking the next week! You'll be surprised at what you can gain when you start cutting the not-so-great stuff out of your diet.
Tip 3: Hourly Alarms for Water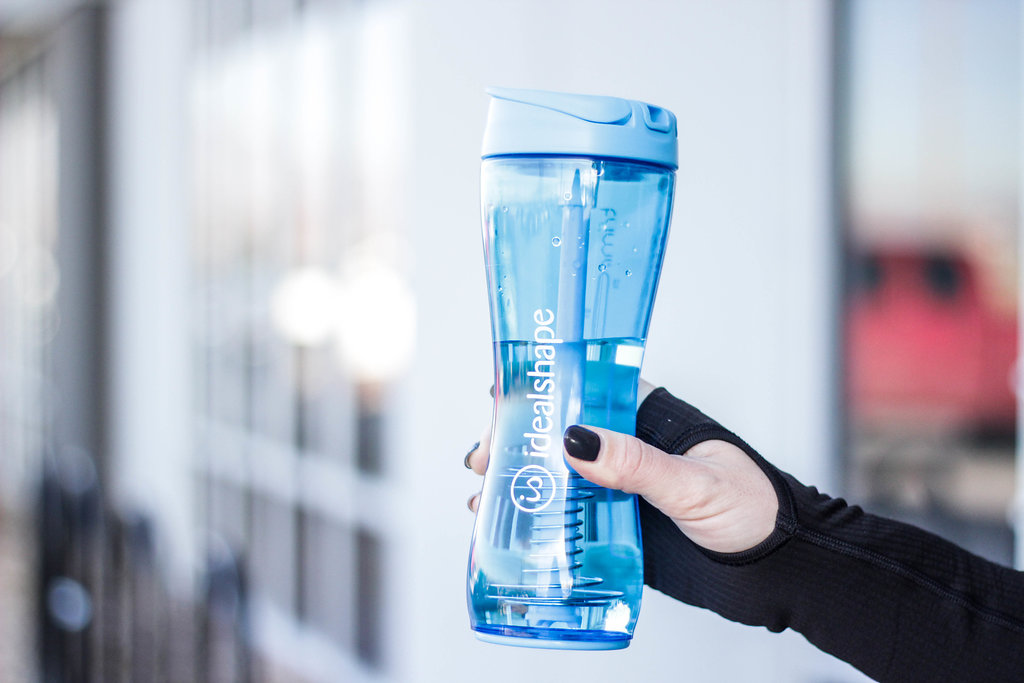 Khloe drinks a lot of water every day, and suggests setting alarms on your phone to remind you to drink your water! The trainers at IdealShape told me to drink half my weight in ounces of water every day. That can be kind of a hard thing, so grab your phone and set some "drink water" alarms!
Tip 4: Park Far Away
This one makes so much sense to me. If you park in a far corner of the parking lot, you're forced to walk a longer distance to your destination. It's genius! This is especially helpful if you are tracking how many steps you take each day.
Tip 5: Shop Full
Have you ever gone to the grocery store and felt tempted by every treat in the bakery aisle or every tub of ice cream? I know I have! Khloe Kardashian suggests going grocery shopping after a meal, so you're full and ready to say "no" to all the temptations.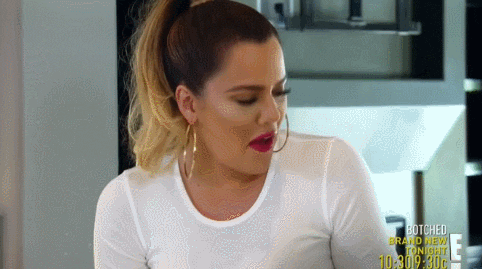 Tip 6: Drink Warm Water
Khloe reminds us that drinking warm water before eating can help increase your metabolic rate. Basically, if you're working out and eating right, warm water could help your body digest and use your food faster. Warm water increases your body's temperature, which in turn increases the metabolic rate.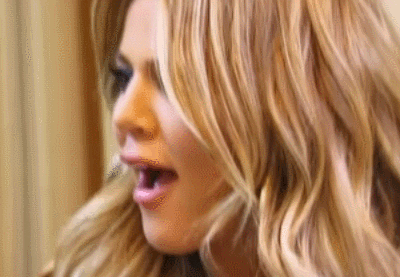 Conclusion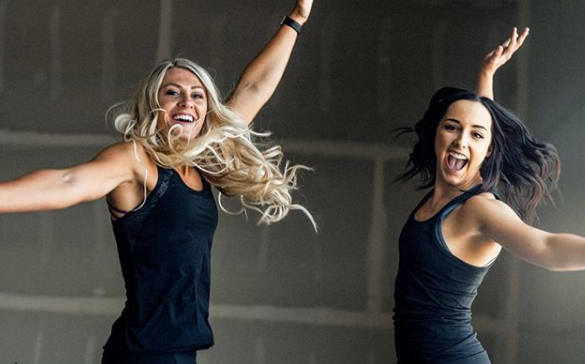 Remember that these tips will work best for your weight loss goals if you are eating right and exercising regularly. If you're looking for more tips and a good place to start on your weight loss journey, check out Trainer Kami's Weight Loss Bundle. You'll have access to workouts, meal plans, and online support groups that will motivate and inspire you on your journey!