Following a meal plan and preparing your food in advance is one of the simplest ways to give your nutrition habits a makeover (while maintaining your sanity).
Just think: no more thinking about what to eat. No staring into the cupboard in the middle of the afternoon, starving, desperate for something to jump out at you. You'll have a plan in place, all your food prepped and ready to go, and you WILL be successful!
If you're new to the challenge, start at week 1 and try to focus on one Challenge per week so you can form a solid habit. Each Challenge will build on the previous one, so you don't want to skip any steps!
If you're ready for this week's Challenge, here are some of the benefits of meal planning:
Keeps your calories in check – Every time you walk into the lunchroom or kitchen wondering what to eat, you have a choice to make. If you're really hungry, chances are you're going to reach for the high-calorie options — research shows we crave high-fat, salty, sugary foods on an empty stomach. However, if you have a healthy meal in mind (or even better, already prepared) you're going to grab that. You're also saved from having to grab convenience foods out of desperation.
Gives your willpower a break – Willpower is a limited resource and every time you make a choice you deplete some of it. But when you've already made a mental commitment about what you're going to eat, you eliminate those struggles over whether to eat healthy or "cave in." Your coworkers are going to a fast food place for lunch? No thanks, you brought your own. Plus, by planning five small meals a day, you'll rarely reach that extreme hunger point where temptations creep in. You'll feel good and energized and alert all day long — like the kind of person who makes healthy food choices!
Saves time & money – Eating the same things daily for a week or more ensures you use all of the food you bought and will shorten your grocery list, as well as cut down on impulse buys. If it's not on your meal plan you don't put it on your list. If it's not on your list, you don't buy it! Grocery shopping gets faster, and you can prep multiple days' worth of food at a time.
Your Challenge for Week 7:
Plan your meals for the week following the outline below. Assemble your shopping list. Prep food for at least 4 days and then stick to the plan for 4 days!
Your Planning Guide
Step 1: Make Your Meal Plan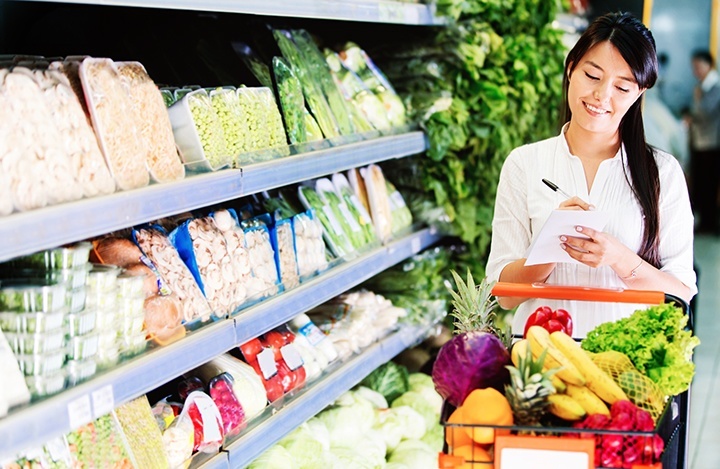 Plan for one week and consider what you like to eat for that meal, and then make your list. For example, for breakfast you might write down IdealShake, blueberries, almond milk and peanut butter. For snack, maybe you'll have beef jerky and almonds. For lunch, brown rice, chicken and avocado with veggies. For another snack, cottage cheese and strawberries. For dinner you might have three recipes that you'll make for the week and double each one for leftovers.
Now plug those foods into the app you started using in Challenge 5 when you started counting your calories. Adjust the amounts of each food until your calories are where they need to be. You did it! Write it down or take a screen shot and you have just eliminated ALL thinking about what to eat for an entire week!
Step 2: Organize Meal Prep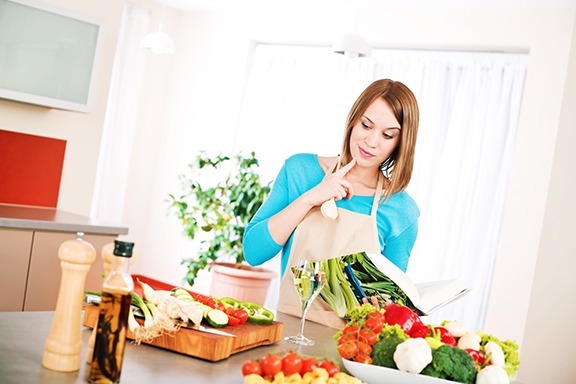 Now that you have your meal plan in front of you, what meals can you prepare in advance to make life easier? With the example meal plan above, here's what I would do. On the weekend I would cook a pot of brown rice and put chicken on the grill. While they're cooking, I'd portion out my cottage cheese for the next seven days into Tupperware and also portion the beef jerky and almonds into baggies for the next seven days. This will all be done in less than an hour. Then portion out the rice into seven containers and add the chicken. If you added any calories for a sauce, add the sauce now too. You can put three of these containers in the freezer and take them out in a few days so they stay fresh. This is the majority of your prep for the week — done in 90 minutes.
Then, each night, add avocado to your lunch for the next day and add berries to your cottage cheese. This will take 10 minutes. Each morning you'll make your shake fresh. Every second night you'll prepare dinner for that night and the next night… remember to make enough for leftovers!
Track Your Results
See if planning and preparing your meals helps you…
Save time and reduce stress about what to eat
Eat healthier by avoiding last-minute food grabs
Let us know how it goes in the comments!
P.S. Want Free Workouts Too? Nutrition is only part of the puzzle. Click here to get the full Shape Up Challenge, which delivers short, ultra-effective workouts to your email each week!