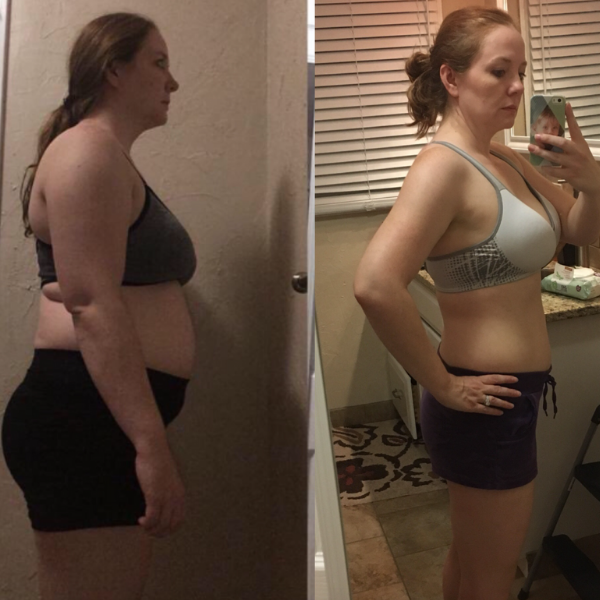 Not only has Megan lost 32 lbs, she has noticed a huge difference in her roller derby game. She's stronger, faster, and better now! Check out our fun Q&A we did with her and read about her weight loss journey!
Q: When did your journey start?
A: October 7th, 2017
Q: What made you want to make a change?
A: I weighed as much as I did when I was 9 1/2 months pregnant. There was no excuse for it.
I hated the way I looked and felt and I wanted to be healthy!
Q: What tips do you have for others starting out?
Just wanting it isn't enough. You have to be in the right place mentally to make a change. If you aren't mentally prepared, it's so easy to fall off track.
Q: What have been some of the biggest obstacles you've had to overcome?
I began in early October. The hardest for me was having to maintain my diet through Halloween and Thanksgiving!
I have a kid so there was a lot of trick or treat candy! And Thanksgiving is my favorite! I love to eat!
Q: What are some of your go-to, favorite meals?
Simple. Chicken and veggies. Quick, easy, yummy and healthy.
Q: What are some go-to supplements that have helped?
For me, it was just diet and exercise. IdealShape shakes kept me on track with my diet.