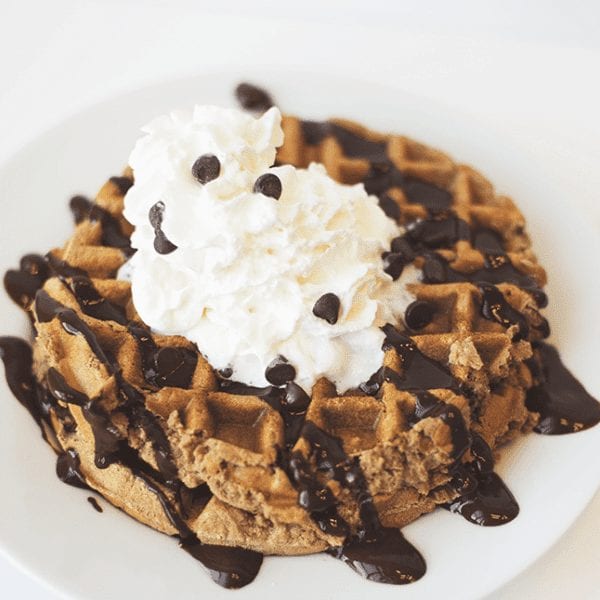 Ingredients
5 scoops Mocha Idealshake
2 c gluten-free flour (brown rice or coconut flour works),
2 tbsp. baking powder
Sprinkle of brown sugar and cinnamon
1/4 tsp. honey
1/2 c egg whites
1 whole large egg
2 c water
1 c unsweetened almond milk
1/2 c all-natural semi-sweet chocolate chips (optional).
Directions
Whisk dry ingredients together to blend. Stir in wet ingredients. Spread batter into a hot, lightly greased, waffle iron. Cook until golden brown.
Note: This recipe makes a ton of batter! Depending on your waffle maker you might be able to make more or less than we did. We were able to make five waffles, 1 waffle is a serving.