Mother's Day is a day to treat your momma right! I always like to serve my mom breakfast in bed on Mother's Day, or sometimes we will have all the mom's in our life over for a Mother's Day Brunch!
I wanted to share with you guys the recipes I'm making for brunch this year for my mom. We like sweet options, but I always try to make the recipes a little healthier! Try these out and let me know what you think!
Lemon Berry Breakfast Bruschetta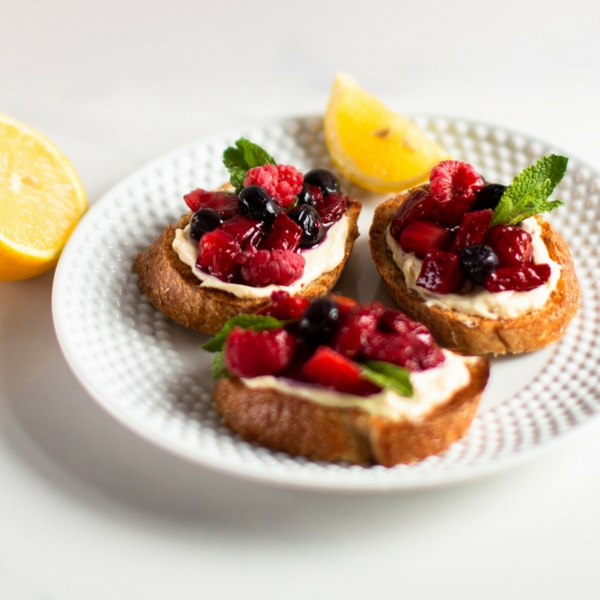 Ingredients
2 oz. Greek cream cheese, softened
½ scoop Vanilla IdealShake
1 ½ tsp. lemon zest
1 tsp. lemon juice
whole wheat baguette, sliced (recipe only uses ½ baguette)
½ c strawberries, sliced
¼ c blueberries
½ c raspberries
Directions
Stir together the berries in a bowl, and drizzle with a little honey if you would like. Let the berries sit and share juices for flavor.

Slice the baguette and spray each piece with non-stick coconut oil spray. Lay the bread on a cookie sheet and toast in the oven for a few minutes at 450 degrees. Set aside.

Stir together the Greek cream cheese, vanilla idealshake, lemon zest, and lemon juice. Mix until smooth and set aside.

To assemble: Spread each toasted bread with about 1 tsp. of the cream cheese mixture. Top with berries. Repeat until all the bruschetta is assembled. Makes about 6 good sized bruschetta. Garnish with fresh mint and enjoy!
Serves 6. Serving Size: 1 bruschetta. Calories per serving: 93 / Protein 5g / Carbs 15g / Fat 2g
Chocolate Berry Dessert Cups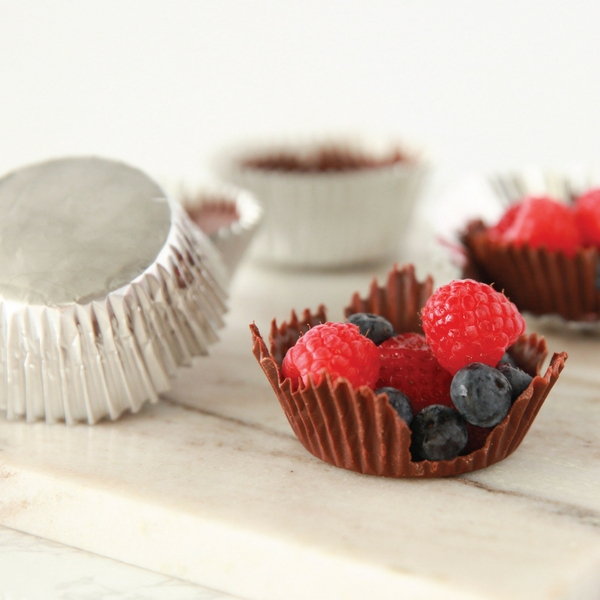 Ingredients
¼ c dark chocolate chips
½ scoop Chocolate IdealShake
1 tsp. coconut oil
1 c fresh berries
Directions
Line 4 muffin tins with cupcake liners, spray with nonstick spray, and set aside.

Melt chocolate chips and coconut oil and mix until smooth. Add IdealShake and stir until combined.

Brush chocolate mixture into each cup, coating bottoms and sides, to create cup.

Place in freezer and leave for 2 hours, or until solid. Fill each with ¼ cup fresh berries. Enjoy!
Serves 4. Serving size: 1 cup. Calories per serving: 110 / Protein 3g / Carbs 14g / Fat 7g
Find More Delicious Recipes in the IdealPlan!
Want more recipes just like these? Start living a new, healthy lifestyle by using the IdealPlan! You'll get simple meal plans, delicious recipes designed for weight loss, and workouts to optimize fat loss. Ready to finally see lasting weight loss results?