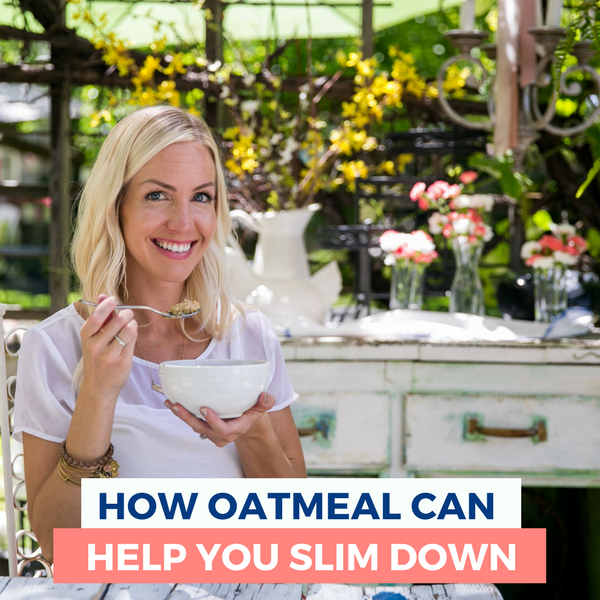 Are you a carb lover?
I know I am! I could chow down on bread and pasta all day long. The hardest part of being a carb fan is finding carb options that won't leave me hungry and craving more or spike my blood sugar. That's why I love oatmeal! As a personal trainer and nutritionist, it's definitely at the top of my healthy carb list.
Oatmeal is more than just a warm yummy breakfast food. Oatmeal can actually be a powerful weight loss tool! One study found that those who ate oatmeal for breakfast for six weeks saw a reduction in waist size.Another study concluded that oats prevent obesity and abdominal fat distribution.
Here are 5 ways oatmeal can help you slim down and feel your best PLUS my favorite way to eat oatmeal.