Have you ever noticed that we live in a fast-paced, action-filled world? A world that rarely stops or slows down. A world where instant gratification is the norm. A world where we expect the things we want to come fast and easy.
Fast food, digital photos, email, text messages, streaming media, overnight shipping and so many other things condition us to believe us that we can have anything we want as soon as we think about it… until it comes to weight loss.
When it comes to weight loss, it seems as if the earth slows down and the scale moves in super-slow motion. And, if you want to lose weight the right way, you need to accept the fact that it's going to take some time. But that doesn't mean you can't have a little help to speed up the process.
As a personal trainer for over a decade, I know a thing or two about weight loss. I've helped thousands of people meet their weight loss goals. I want to share a few weight loss tricks I've learned over the years that can help you speed up your weight loss process.
Try IdealShake and Speed Up Your Weight Loss.
Crush cravings and control appetite with IdealShake, our delicious meal replacement shake!
How To Speed Up Your Weight Loss Results
Weight Loss Trick #1: Find Your Why
If you're just losing weight for the sake of losing weight, your progress is going to be a lot slower than if you have a purpose… a reason… a why! That's because your why provides you with a reason to stay committed to your weight loss program. Finding your why is the equivalent of finding the motivation that will keep you on track when the process seems slow.
We've surveyed over 100,000 of our customers and what we've discovered is that weight loss success comes when you stop focusing on losing weight for general health reasons and start focusing on losing weight for deeper and more emotional reasons. Those reasons are where you will find your why.
Your why could be anything that inspires you. It could be about family, friends, work, your health or anything else. It doesn't matter what it is, as long as it gives you the added motivation for those times when weight loss seems anything but quick and easy.
Weight Loss Trick #2: Drink More Water
Did you know that 75% of Americans suffer from some form of dehydration? Hopefully, that number scares you a little bit.
If it doesn't maybe this will; dehydration is one of the leading causes of weight gain. It's been linked to excessive calorie consumption, hindering fat burning, and slower metabolism.
If you're trying to lose weight, skip the soda and stick with water. You'll be able to avoid empty calories, funky ingredients and massive amounts of sugar. Upping your water intake has also been linked to weight loss.
I recommend drinking a minimum of 10 cups of water a day, but we'd prefer 12-16 cups (one cup is 8 oz). If that seems overwhelming, or if you just can't handle tasteless water, try adding IdealBoost a fat-blasting, hunger-blocking, energy-increasing, five-calorie flavored drink mix to your cup.
Weight Loss Trick #3: Control Your Appetite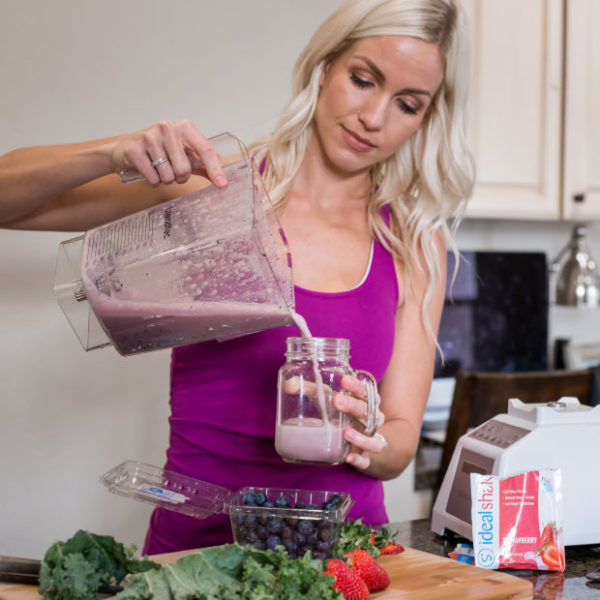 Appetite is one of the biggest roadblocks when it comes to weight loss. No one likes feeling hungry all the time and it's really hard to ignore hunger pangs when they hit. Even those with the strongest resolve make bad choices once their appetite takes over.
If you're trying to lose weight, one of the best things you can do is figure out a way to cut calories and control your appetite. While it sounds impossible, it's really quite easy. Especially if you use the right products like IdealShake meal replacement shakes.
IdealShakes make losing weight affordable, convenient, and extremely tasty! They're delicious, nutritious and best of all only 110-120 calories per serving. They also include our secret ingredient — Slendesta® — which will help control your appetite and block hunger for up to three hours.
Check out what some of our Facebook reviewers had to say about our shakes:
"I am so thankful that I found idealshape! I never used to have time for a healthy breakfast or lunch and would usually go without breakfast and spend way too much money on lunch at work. Now I am able to have a healthy breakfast shake and lunch shake at work and actually feel full all day long! I love these products and would recommend them to anyone looking for a healthy, tasty meal alternative!" — Jenn L.

"I must say I have tried other meal replacement shakes and none of them compare to these shakes! I am two weeks into my weight loss journey and not only are these shakes amazing and not gritty, they keep me full! I also love the snack bars and have one every afternoon! I can tell this is the game changer for me and excited to report my month results soon! Thank you Idealshake!" — Jessica M.
Weight Loss Trick #4: Move Your Body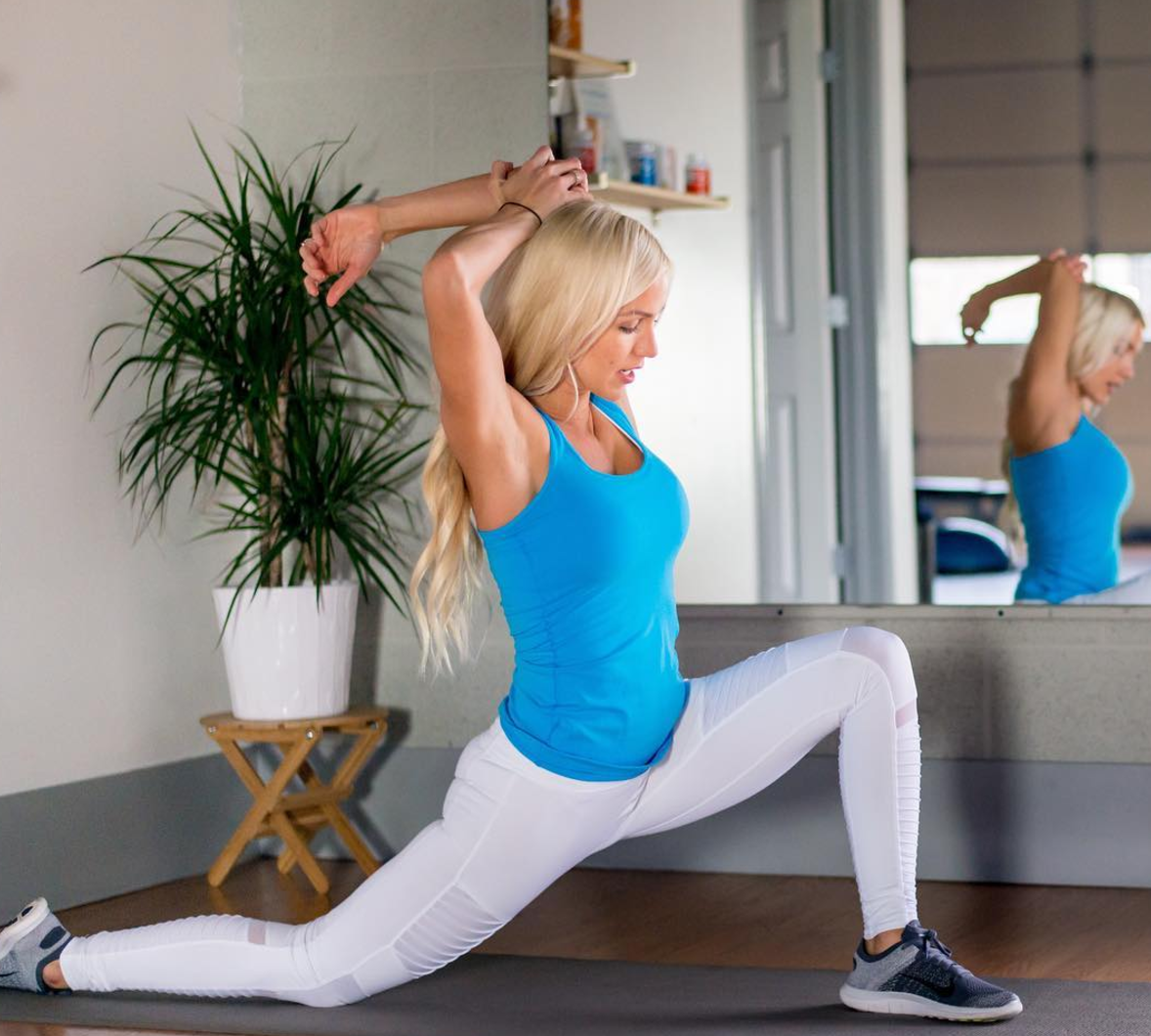 Eating healthy is essential for weight loss. But another way to speed up the weight loss process is to add exercise to the mix. The best thing you can do is find a fitness plan that fits into your life.
When it comes to moving your body, we recommend trying my IdealShape for Life Challenge as one of easiest ways to speed up your weight loss. My free 15 day challenge offers customized meal plans and quick, proven workouts to help you lose weight and start getting strong, toned and lean. You can do all the workouts from the comfort of your home and none of them take more than 30 minutes to complete.
Don't be afraid to do something out of your comfort zone. Push yourself a little bit and plan on getting a little sweaty. If you're moving, it means you're burning calories, and if you're burning calories, you're headed the right direction for losing weight.
Weight Loss Trick #5: Snack Smart
If you love to snack, you shouldn't have to give that up just because you're trying to lose weight. Instead, you need to learn how to incorporate healthy snacking into your life.
It's time to say goodbye to high-sugar, high-fat foods and swap them out for healthy snack options. Fruits and vegetables are always a good snacking choice. You can also try a great 100-calorie snack option like apples and peanut butter, hummus and crackers and many other great options.
If you're the kind of person who needs a quick and easy option for when snack attacks hit, try giving IdealBars a try. They come in six, delicious flavors and help your weight loss by blocking hunger for up to three hours.
Weight Loss Trick #6: Get your Beauty Sleep
Getting enough sleep is one of the quickest and easiest things you can do for weight loss. That's because a lack of sleep has been directly linked to weight gain and increased appetite.
While there is no magic number most experts agree that you need 7-9 hours of sleep a night. To help yourself get into a good sleep pattern, try going to bed at the same time every night and work to make getting a proper amount of sleep a priority in your life.
Final Thoughts
Speeding up your weight loss really is possible when you start every day committed to making the positive changes you need in your life.
All of these tricks can provide you with the tools you need to make a difference in your weight loss. I know it will still be hard and take time, but we also know that a lot of little changes really do add up to a big difference in the weight loss department.
I know it will still be hard and take time, but we also know that a lot of little changes really do add up to a big difference in the weight loss department.
If you want to take your first step with speeding up your weight loss, then try IdealShake today!