Self love is one of those things we talk about a lot, but we don't always know how to apply. Everyone says we need to practice self love more often and take time for ourselves, but sometimes you just don't know how.
I've struggled with confidence and self love for years, never really happy with the person looking back at me in the mirror. One of my goals for the new year has been to better emphasize self love in my daily life.
February is the month of love, so what better time to get really excited about SELF love?? While you're busy doting on your loved ones (or hiding in a dark closet with ice cream until the festivities and love birds are gone, like me) try to focus a little extra time on yourself.
In case you're like me and sometimes not sure what self love really entails, I wrote up a list of 14 ways you can love yourself more this Valentine's season. I'm going to do one of these every day until Valentine's Day and hopefully I'll find that I feel better about myself by the end. Will you join me and #GainMore Self Love? Here we go!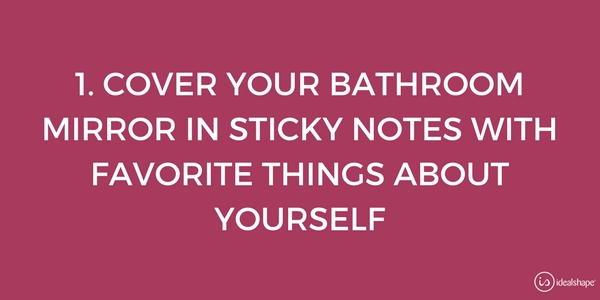 Everyone loves a good complement–why not complement yourself a little more? Find some things that you adore about you and put them somewhere that will remind you how awesome you are every single day.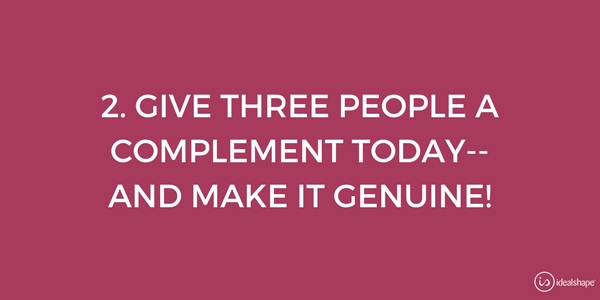 Making other people happy makes me feel happy. It is so much fun to see someone's face light up when you give a complement! Try it out today–and there's no reason you have to stop at 3. If you want to complement people all day long, go for it.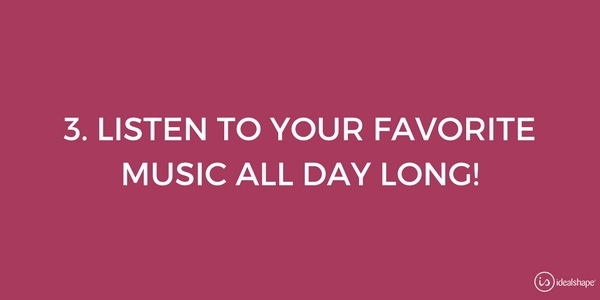 Nothing gets me more pumped up and feelin' great like a good song. I totally consider myself to be a professional car-singer. If you're feeling down, put on your favorite pump up song and soak up the music.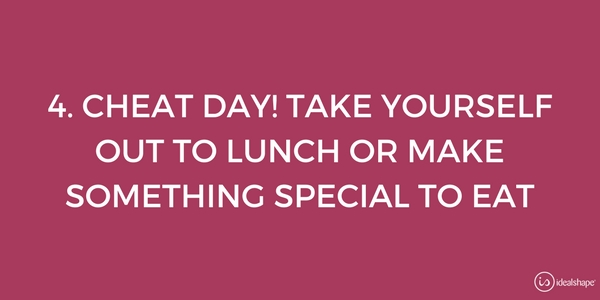 YUM! Food is a favorite. Even when I'm working on my exercise and nutrition goals, I like to give myself a little treat sometimes. I'll either make a really delicious sandwich with all the fixings or take myself out to eat for lunch! I make sure to do this really rarely so it' a real treat when it happens.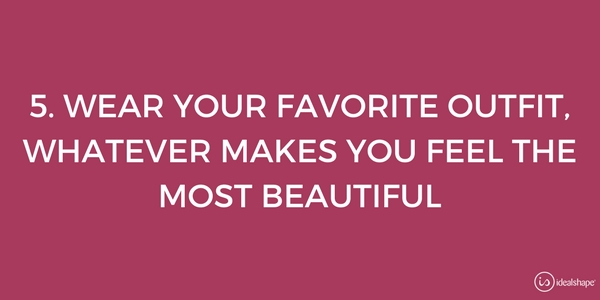 Lookin' real good never hurt anybody! Show yourself some love by wearing something that makes you feel beautiful. Whether it's that pair of jeans that give you confidence or your favorite blouse with matching jewelry, get dolled up for yourself.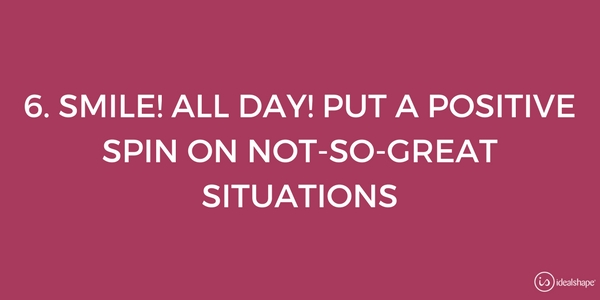 Our body language can reinforce feelings of emotion. If you smile and use positive body language, you're likely to start feeling happier! It's true–smiling makes everything better.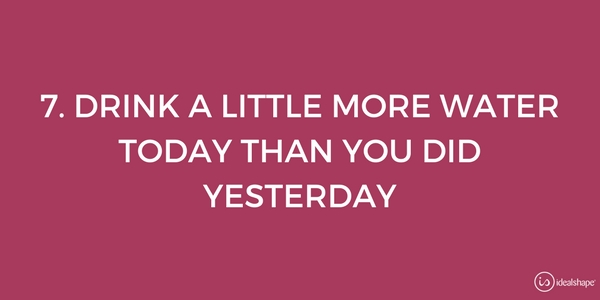 Did you know that if you get a little dehydrated, you can experience feelings of frustration and annoyance way more easily? Getting in the right amount of water for your body type is so important to your emotional and mental health. I try to drink a gallon of water every day, and I definitely notice a difference.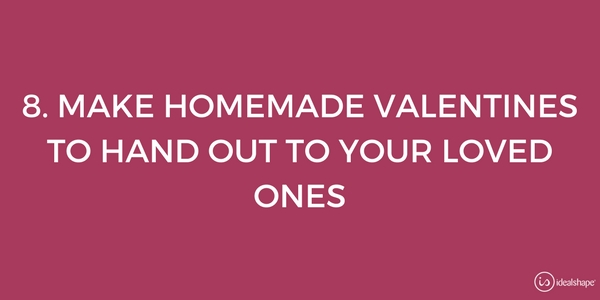 Like I said before, making other people happy can make YOU happy! Serving others is my favorite form of self-love practice. Plus, being a little crafty can be a great stress relief.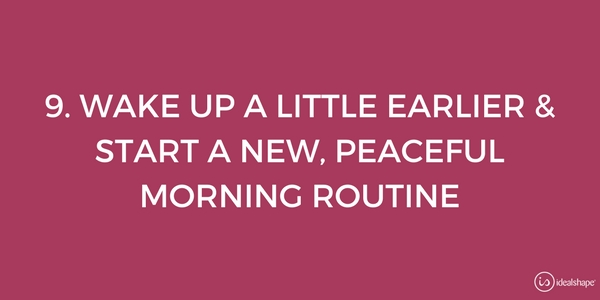 Are your mornings stressful? I always end up waking up late, missing breakfast, and not having time to do my hair, let alone have a morning routine. When I wake up earlier I get the chance to sit peacefully and think about my day, journal, and drink a lot of water. It makes me feel amazing and is a great way to start the day.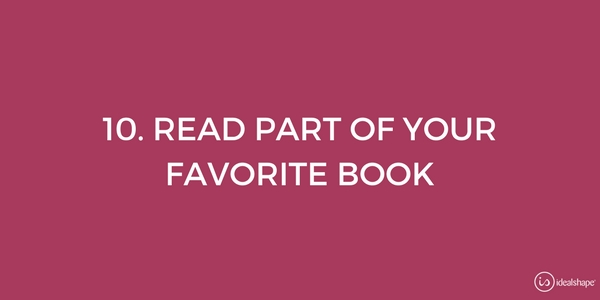 There's something so soothing about curling up with a good book. It's just another way to take time for yourself! Even if it's just five minutes, snag some you-time and read your favorite book.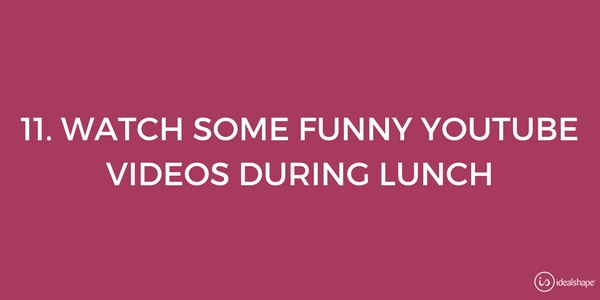 When I'm feeling down, there is one thing that will always get me feelin' amazing again–funny videos of cats and dogs on YouTube. Whatever your silly video pick-me-up is, take a breather and laugh your head off during lunch.
Another service-oriented self-love practice! Share your love with somebody today and just let them know you care. You'll be surprised how awesome it makes you feel to make somebody else feel awesome.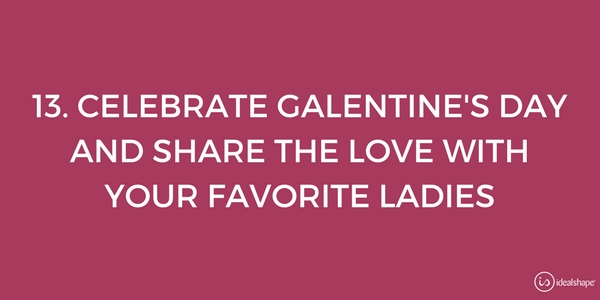 Get together with your gal pals and spend some time chatting and having fun! Where Valentine's Day might be about romance…Galentine's Day is about friendship.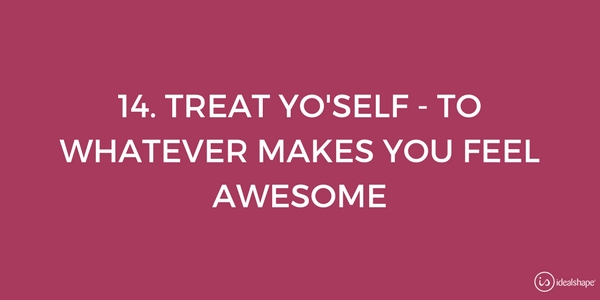 Giving myself a little present, whether it's a dollar store find or 20 minutes of a sitcom or some cute shirt I've been eyeing for weeks is a sure fire way to boost my mood, at least for a minute! I make sure to treat myself with fun workouts and yummy meal plans, too! Meal prepping for the week is such a treat for me–it means I don't have to cook later during the week! Getting in a good sweat at a fun fitness class is always a blast, too.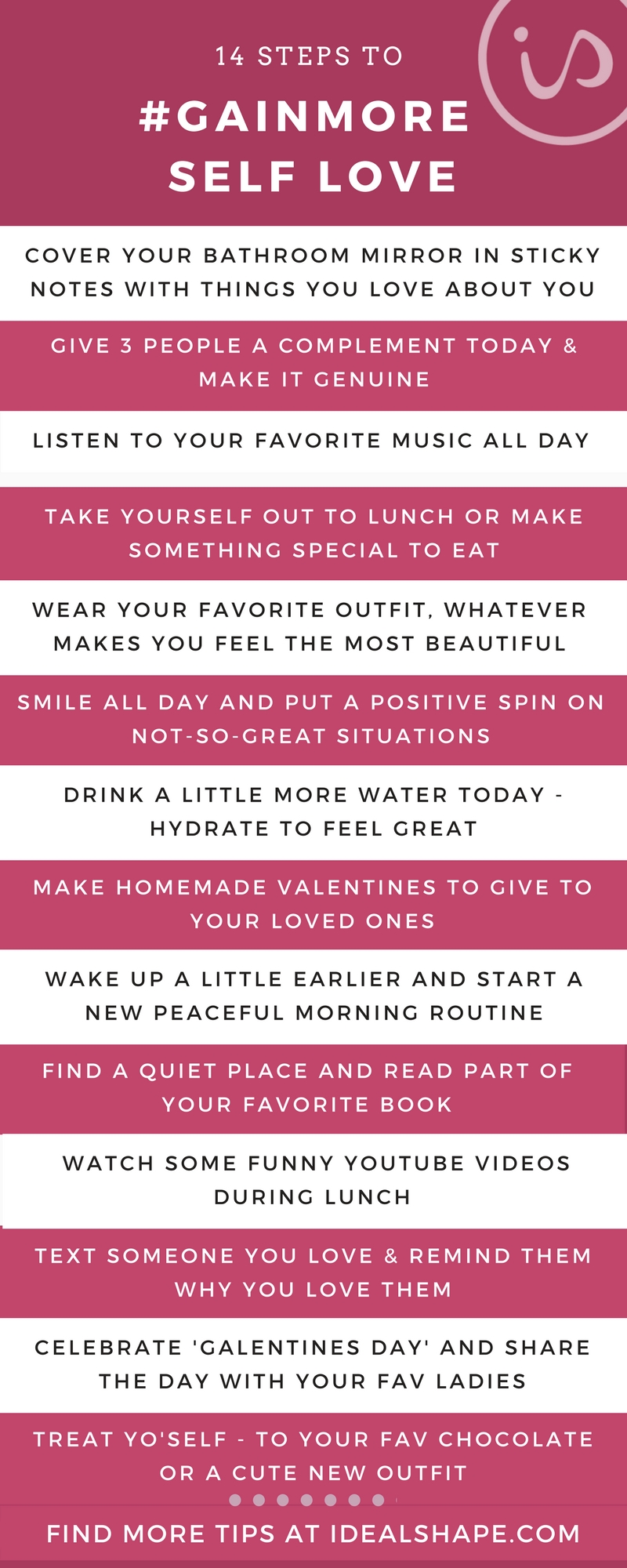 Looking for more motivation, support, and all around awesomeness? Check out Trainer Kami's 15 Day IdealShape for Life Challenge. You get workouts, meal plans, and exclusive access to an awesome group for support in achieving your goals! Check it out.
Treat Yo'Self to Your IdealShape
Give your body the boost it needs with Trainer Kami's 15 Day IdealShape for Life Challenge!
Yummy meal plans, fun workouts, and awesome support from a loving community–what more do you need?