Do you remember making your New Year's Resolution in January? By the time Spring rolls around, a lot of people have completely forgotten about their resolutions!
Just like Spring Cleaning your house, you might need to Spring Clean some of those bad habits that you've picked up along the way. Whether your goal is weight loss, health, or happiness you'll need to clean up your habits!
As a personal trainer for over 10 years, I've seen a lot of clients fall off the weight loss wagon because life got in the way. I totally understand! Life gets busy and some things (like working out, meal prepping, or even drinking enough water) get pushed to the side.
I want to help you clean up those bad habits just in time for Spring. I've come up with some great ways for you to bring back good habits and keep rolling on your weight loss goals!
Not Drinking Enough Water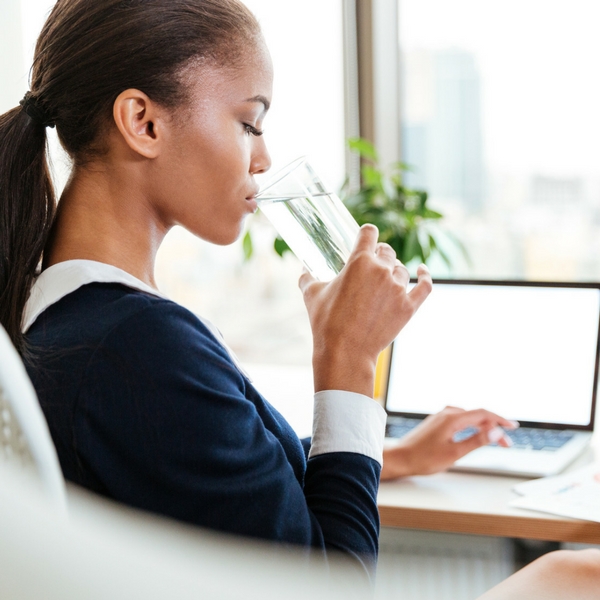 It's super easy to get a little dehydrated–and did you know that dehydration can actually slow your weight loss progress?
If you've been feeling sluggish, drained, and maybe even a little moody, you might be dehydrated! Headaches are also a sign of dehydration.
Drinking more water can seem like a daunting task–how on earth are you going to drink a gallon of water every day?! No worries, I have some super simple tips to get you hydrated and happy.
Bring a water bottle with you everywhere, and fill it up all day.

Add some variety by squeezing a lemon or a lime into your water.

Use IdealBoost to add flavor and to feel full for up to 3 hours!

Drink 8 ounces of water before every meal.
Don't get down on yourself if you can't drink a ton of water right away. Working up to drinking a healthy amount of water takes time! You can start by adding 8 ounces of water to your current intake, and work up from there.
I recommend drinking at least a half gallon of water every day, but ideally you should be drinking either a gallon of water or half your weight in ounces of water. Don't go over a gallon and a half!
Not Meal Prepping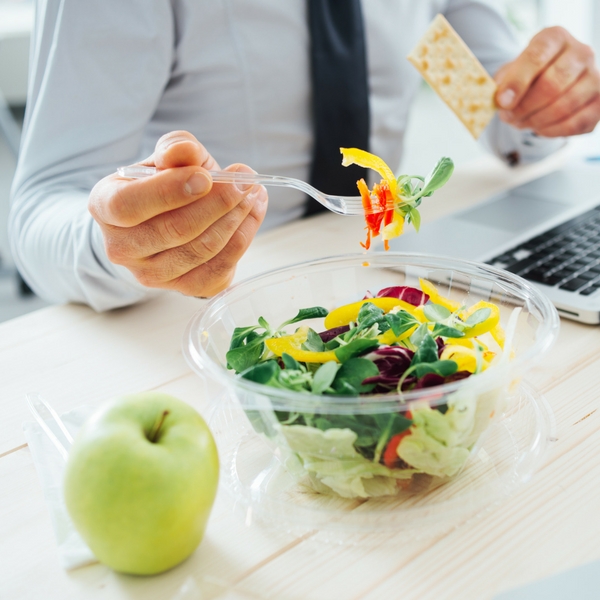 A sure fire way to fail your goals is to not prepare. Weight loss requires some big lifestyle changes like not going out to eat for lunch every day or bringing healthy snacks with you everywhere.
Skipping out on prepping your meals can cause weight gain or slow progress on your weight loss goals.
There are lots of ways you can start meal prepping! Start simple by packing your lunch the night before, and move up from there. I like to meal prep on Saturday's after I've gone to the grocery store!
I start by making a meal plan for the week and writing a grocery list with only things found in the recipes for the meals. Then I only buy what I need for those meals, and bring all the goods home.
Start cooking right when you get home! It's pretty easy to throw a lot of chicken in the crockpot, cook up a big batch of brown rice and veggies, and suddenly you have healthy lunches for the whole week!
If you need help planning your menu, check out the IdealPlan! It's full of delicious recipes and meal prepping tips–you'll be a pro in no time!
Not Exercising Enough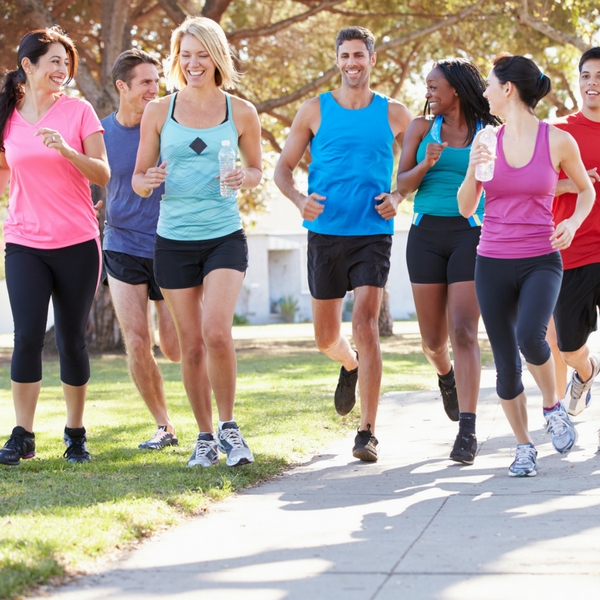 I know how it goes–the day is so busy that by the time you make it home you have literally no energy to workout or make it to the gym.
Life has more than enough stress, why should you make time to add one more thing to your day?
Exercising regularly has a lot of benefits, and making time for it should definitely be a priority. You can accelerate your weight loss efforts with exercise, help your heart health, and boost your mood.
Just 20 minutes of exercise a day is a great way to start! The IdealPlan has workouts that are designed to help you lose weight and get healthy, that is a great place to start.
Spring Clean with the IdealPlan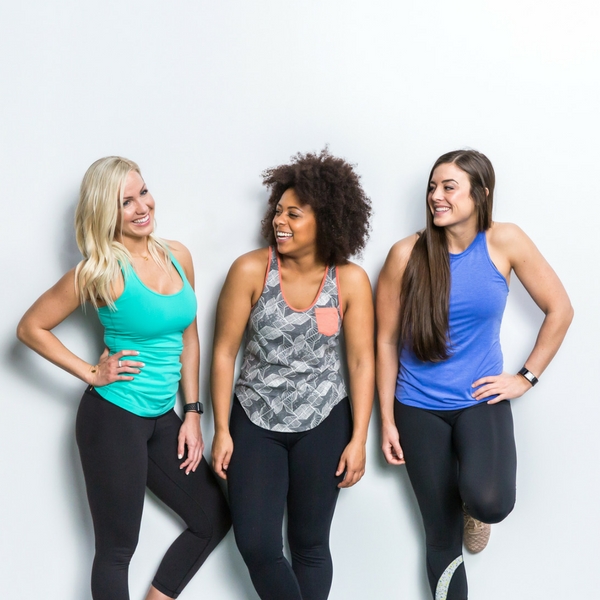 Bad habits are pretty pesky when it comes to weight loss. You can totally shake any habit, but you need great tools and strategies to keep you on track.
The IdealPlan is a great way to stay on track. You'll get delicious meals to choose from, meal prepping tips, fun workouts designed for weight loss, and exclusive access to an online community of people just like you and personal trainers available to answer your questions and keep you motivated!
I hope you'll join us and Spring Clean your bad habits away!
Lose Weight and Keep It Off with the IdealPlan!
Are you tired of feeling uncomfortable in your own skin? FINALLY a weight loss plan that helps you LOSE WEIGHT and KEEP IT OFF by making healthy lifestyle changes. The IdealPlan isn't a fad diet–it's a lifestyle.