Spring is officially here and if you're like many people across the western hemisphere, it's time to declutter and dejunk!
As a personal trainer, I've always viewed spring as the perfect time to not only do some spring cleaning around my home, but also with my fitness routine.
I take an inventory of how I'm coming along with my goals and if there's anything I can do to tweak or declutter when it comes to fitness.
What does declutter my fitness routine mean?
For me, I like to keep up the things that are working and I enjoy and do less of what isn't working and what I don't like.
This helps me stay on track, motivated, and get ready for summer!
Are you in need of some serious motivation and ready to get excited about your fitness routine again?
Then it's time to spring clean your fitness routine too. Here are my top 10 tips.
FREE Fat Burning Workout Program
Get my free weight loss program complete with recipes, meal plans, and workouts and start seeing real results right away. You'll know exactly what to do to lose weight!
Spring Clean Your Fitness Routine
1.Find or redefine your why.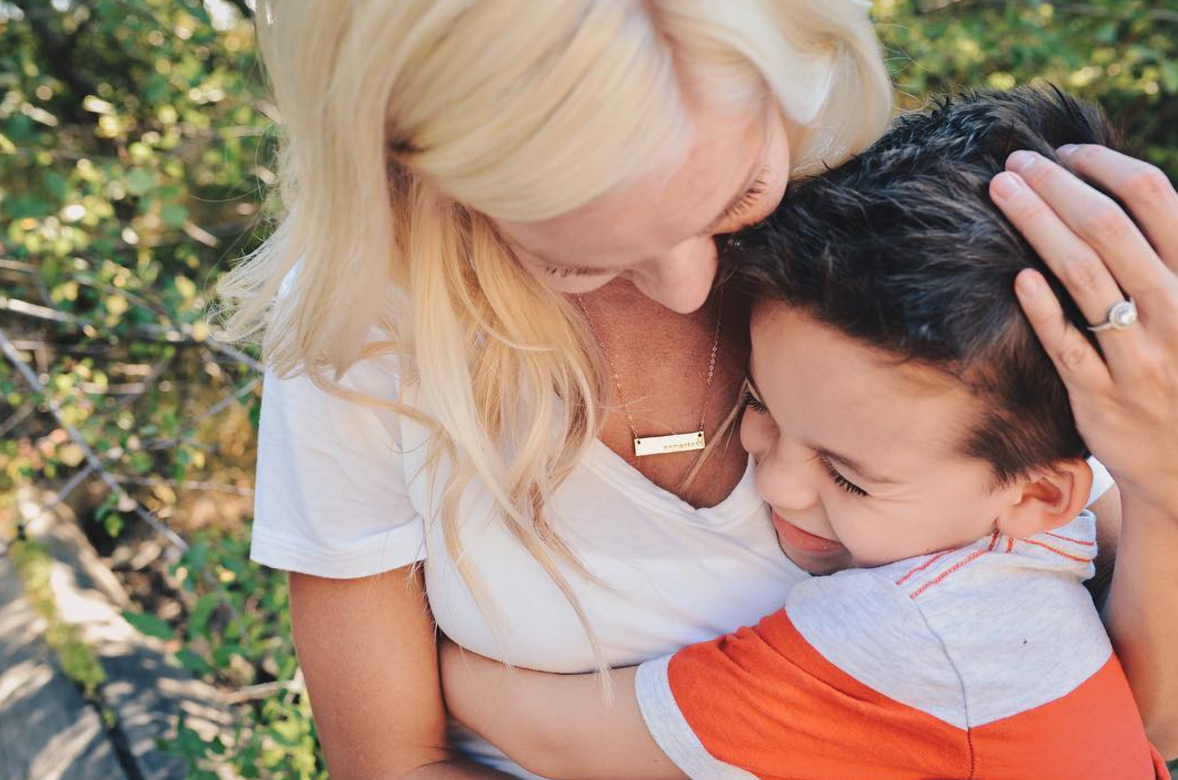 If you haven't found your why, or your main motivation for losing weight then you're setting yourself up to fail.
Sounds harsh, but your why is going to be your main source of motivation. It's what pushes you to keep you going when you want to quit. It's the core reason you want to lose weight and transform your life.
Your why could come from wanting to improve your health due to a medical scare.
Maybe you want to be able to spend more time with your kids or grandkids.
If you dream is to travel, you want to be healthy enough to be able to explore the world.
Take the time to find your why and write it down. It's critical!
2. Mix it up.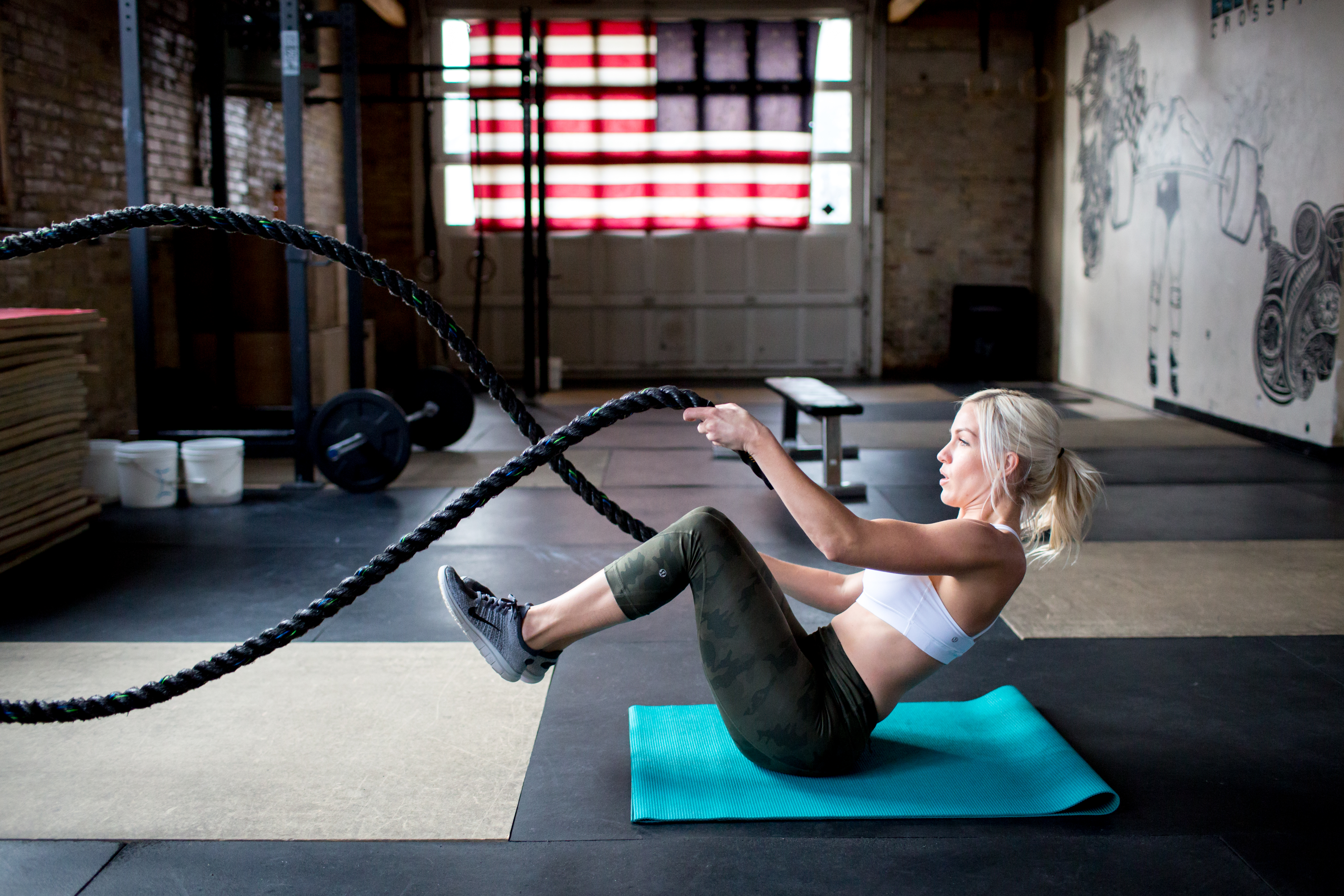 Are you getting bored with your workouts? Has it been a while since you did something new?
It's time to mix up your workout routine! Mixing it up is good for preventing of boredom, and overcoming plateaus.
Your body adapts fairly quickly to exercise (like within 2-3 weeks) so to keep yourself challenged and body changing, you need to switch it up!
3. Take it outside.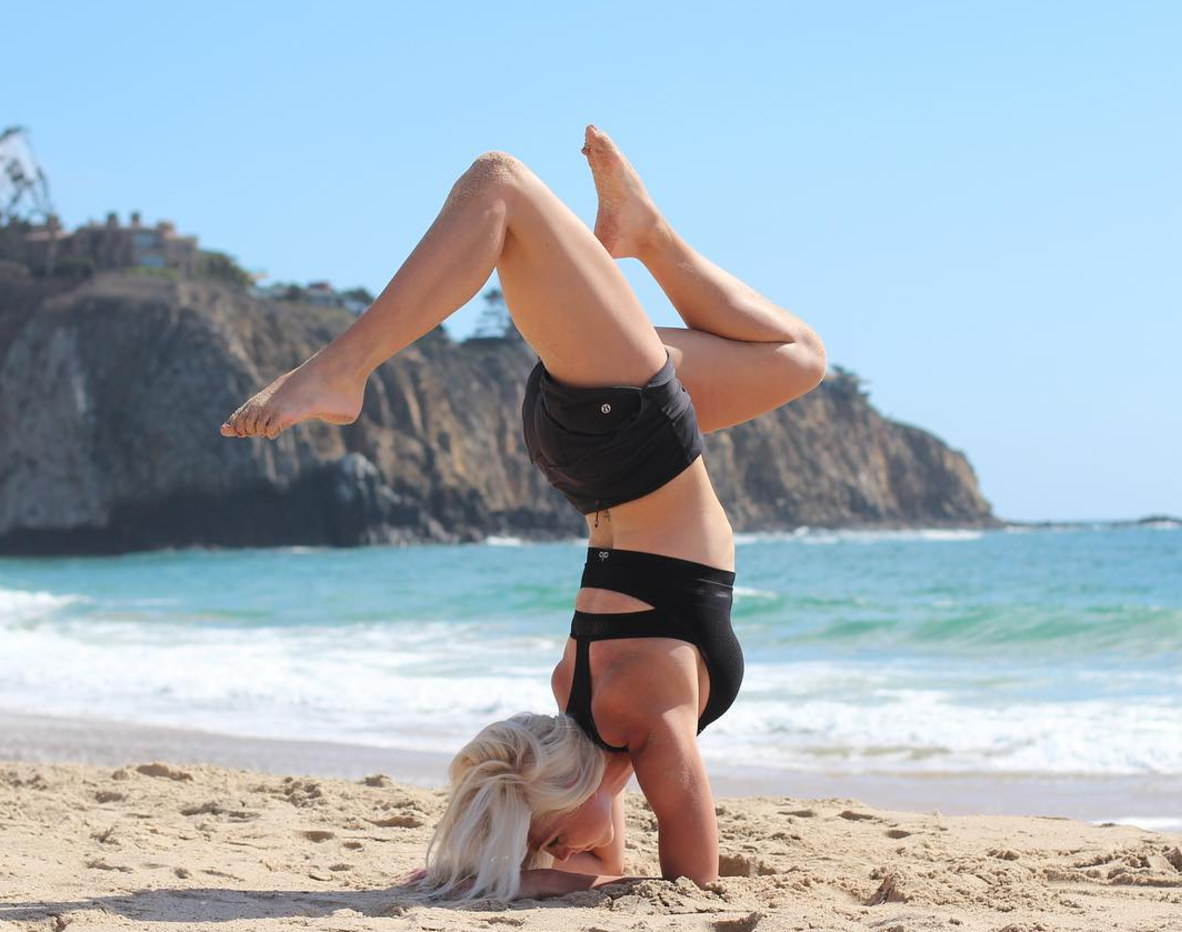 Spring weather for many places also means ideal weather for being outside! At least that's what spring means here in Utah.
The temperature finally starts to rise and spring blossoms are everywhere. It's beautiful!
You might say it's the perfect weather, "Because it's not too hot, not too cold, all you need is a light jacket!" 😉
Taking a workout outside will give you some nice fresh air and make a workout seem like an adventure! Depending on the day, you may also catch some nice spring rays and get some good ol' vitamin D too!
You might try a new hike, trail running, a quick HIIT at your local park, or a walk around the neighborhood. It all counts! The most important thing is to get moving!
4. Buddy up.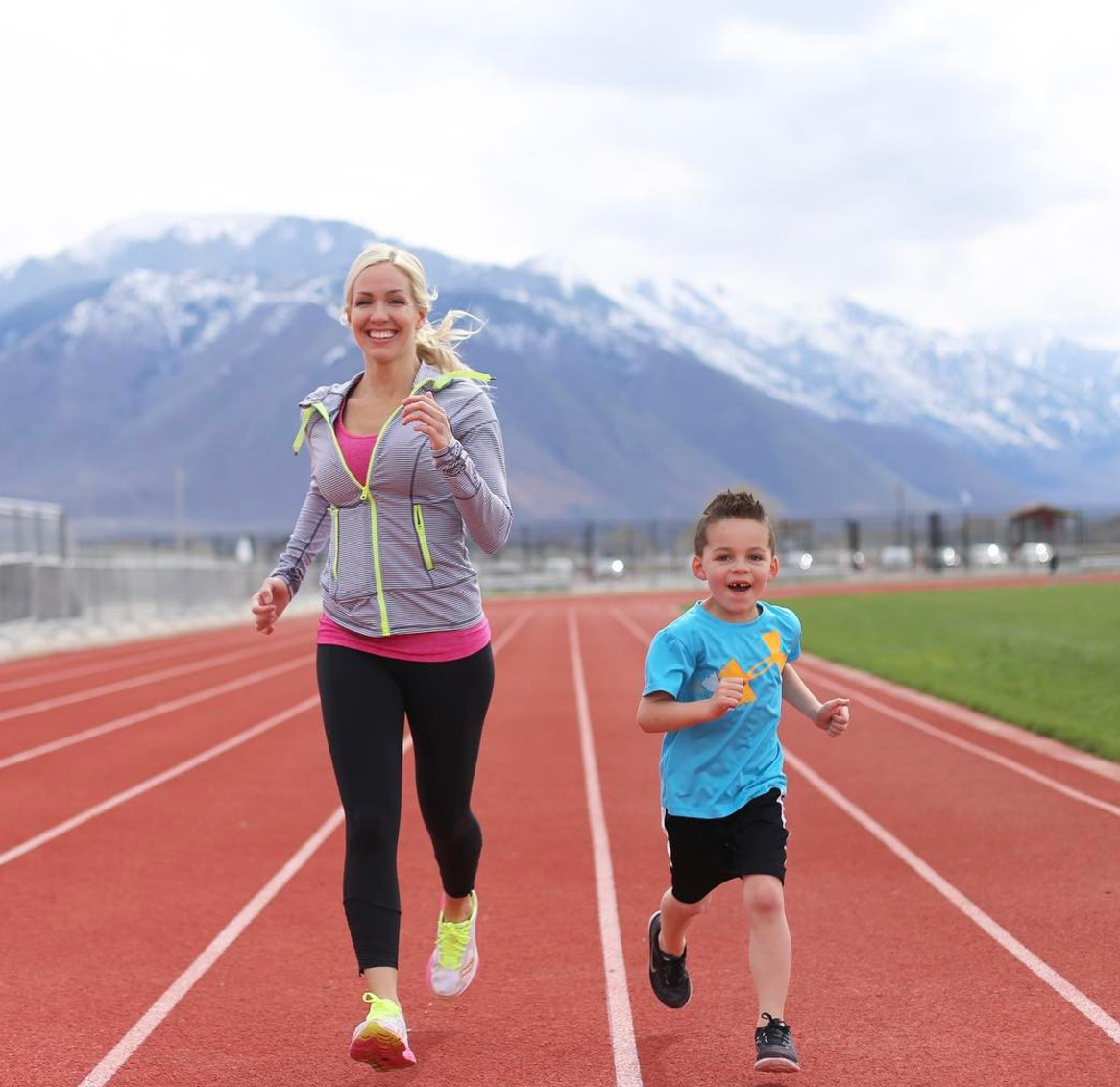 Need some extra motivation or accountability?
Team up with a friend!
Working out and tracking goals with a friend can help keep you both accountable, motivated, and let's be honest, it's WAY more fun!
Workout buddies are the best! Most of the time, mine are either my husband or my kids!
5. Invest in some good shoes.
A good foundation begins with proper footwear!
Plus this means you get to buy some cute new shoes!
Whether your jam is running, strength training, doing yoga, dancing, or walking make sure you get the right shoes and the correct support you need.
Everyone is different in this area. It can help to talk to a footwear expert to see what types of shoes and cushion will make your feet and joints happy.
6. Clean out the pantry.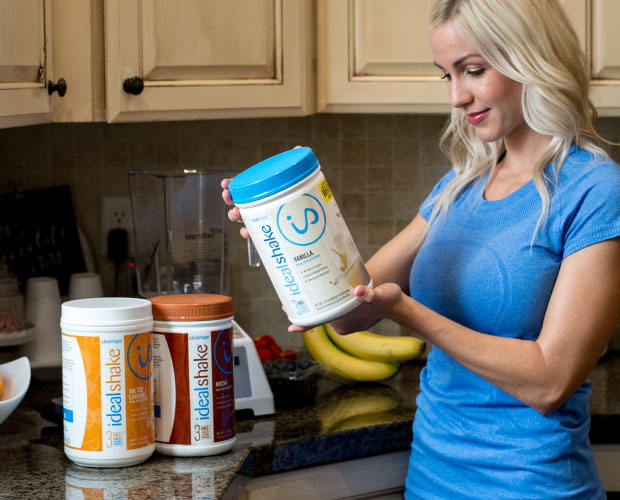 Out of sight, out of mind!
While you do a spring clean of your house, take a look at your pantry and fridge. If it's overflowing with too much junk food, consider donating the unopened packages to your local food bank.
Replace that junk with fruits, veggies, lean protein, and healthy snacks instead!
I'm not 100% against fun snacks, I enjoy my treats now and then too! But keeping healthy options around will help you stick to your nutrition that goes hand in hand with your fitness.
7. Treat yo self!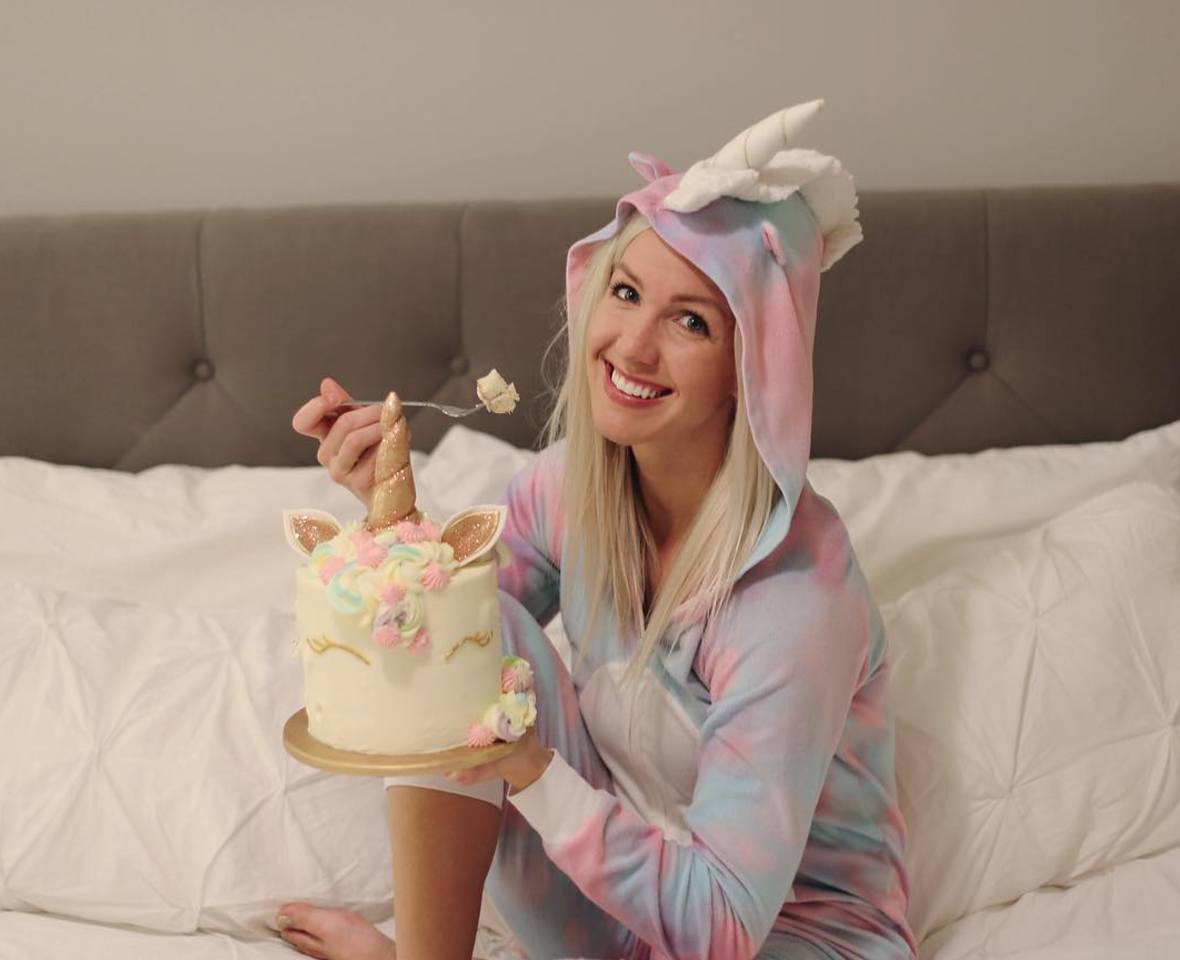 Seriously!
Now I'm not necessarily talking about cheat meals here, but those are totally fine! You can also find other ways to reward yourself when you hit certain health and fitness goals.
For example, maybe you hit your 10-pound weight loss goal. Reward? Pedicure! Did you give your all in your workouts this week? New workout tank!
Giving yourself small rewards for benchmarks is motivating and just plain FUN!
8. Revamp up your playlist.
If you're the type of person that loves listening to music while you workout, then consider revamping your workout playlist!
Find your favorite upbeat songs and new ones to keep you moving and motivated during a workout. Feel free to belt out and do some air guitar as you're working out.
9. Take the time to stretch.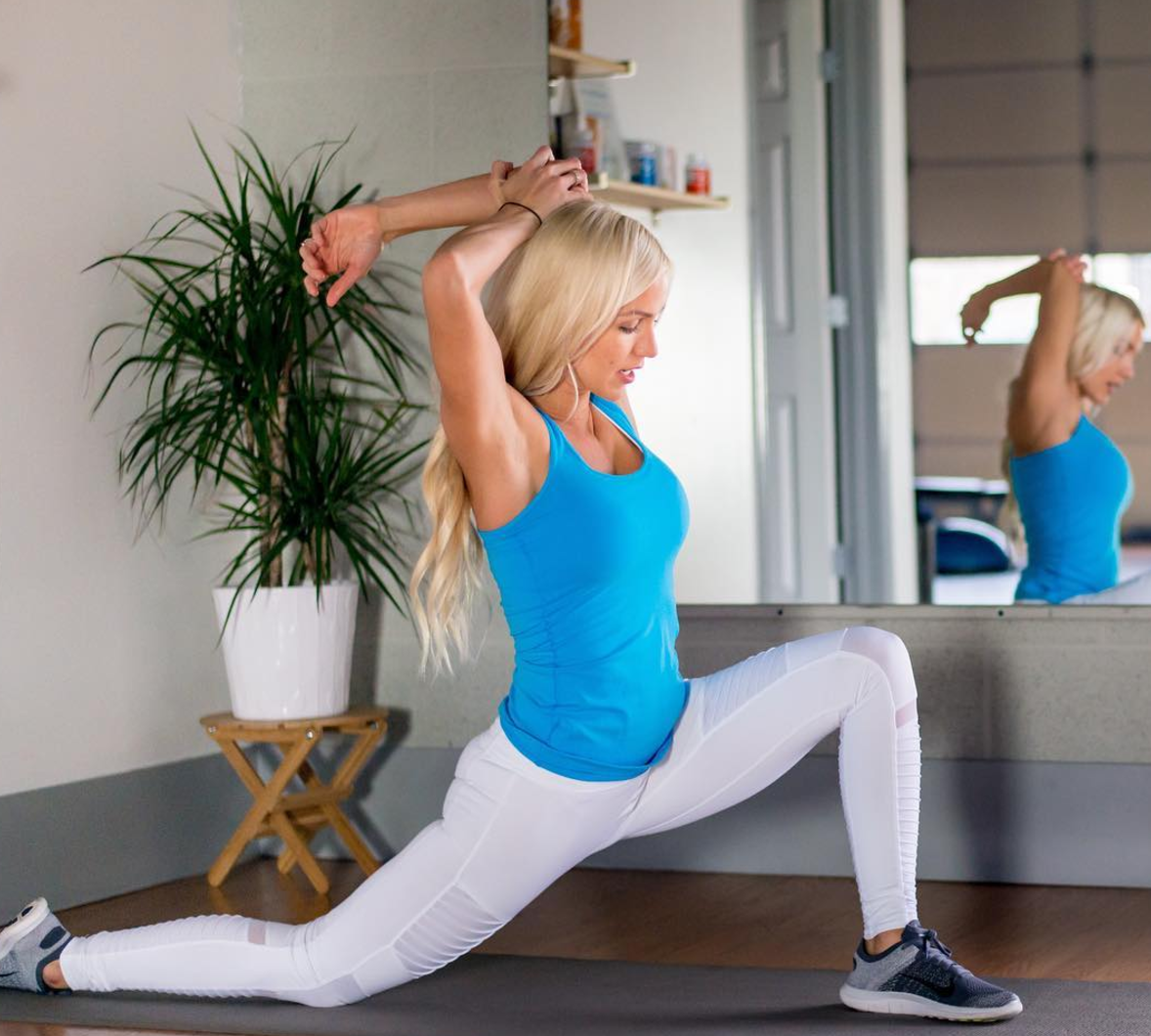 Maybe the best way to refresh for spring is to take some time to stretch!
All of us get tight muscles, whether it's from working out, standing, or sitting all day.
Give your body some love and stretch it out! You'll release tension, stress, and your body will feel a million times better.
That's why I love yoga so much! I always feel refreshed after a good yoga sesh. You might want to give it a try too!
10. Get a solid plan.
Maybe the best way to spring clean your fitness routine is to actually find and stick to a solid plan.
Sticking to a health and fitness plan makes reaching your weight loss goals much easier!
Now don't worry, you won't have to come up with a plan all on your own. Lucky for you I've done all the planning for you with my FREE 15-day fitness challenge.
This plan is flexible too, so you can still eat your favorite treats. No crazy strict diet here!
This challenge has everything you need to shape up this spring!
You'll get…
Fun, and effective workouts perfect for every fitness level
A delicious, family-friendly meal plan so you can see results faster
24/7 access to ME, your personal trainer
If you're ready to revamp your fitness routine and get ready for summer, then sign up for my free challenge now!