Motivation and inspiration are two key ingredients when it comes to weight loss.
Why?
Funny you should ask because your question is the answer. It's all about the why!
Let me explain.
Wanting  to lose weight and working to lose weight are two very different things. Wanting it requires little to no effort. Wanting to lose weight allows you to acknowledge there is a problem but it keeps you from doing anything to solve it. Wanting to lose weight is easy, but it won't ever do anything for you.
Working to lose weight allows you to shift your focus to somewhere much more positive and productive.
It helps you understand that weight loss is a process that takes motivation and inspiration along with a healthy dose of time, effort and energy. Working to lose weight is hard–but it's definitely possible–and it's something anyone can do if they have the right mindset.
Wanting to lose weight is a really positive thing and it's great place to start, but it's usually not enough of a driving force to keep you committed when things get hard–and there's no way around it–losing weight is going to be hard.
Finding Your Why
You need something to help you make the switch from just wanting to lose weight. You need the kind of inspiration that makes you ready and willing to work to lose weight.  You need motivation that will give your weight loss journey a reason and a purpose. You need a why.
Finding your why is one of the first and, quite possibly, one of the most important parts of your weight loss journey. Your why is what's going to help you stay focused and committed to your weight loss goals.
Because I've been where you are and walked in your shoes, I know just how important finding your why is to the weight loss process.
There was a time when I was 30 lbs overweight. I wasn't healthy and I wasn't particularly happy. But that all changed once I found my why.
Growing up I was a dancer. Dance was the place I found peace, solace and safety. It was my escape from reality and the only place I truly felt good about myself. Then I got injured and my injury forced me to quit dancing. I was devastated and heartbroken.Within nine months of quitting, I gained 30 lbs. It was a very difficult time for me!
Thankfully I found a why that was powerful enough to motivate me to change. I wanted to be the healthiest version of myself not just for me, but for the one's I loved. I wanted to live life to the fullest!   My cute little boys continue to be my why today!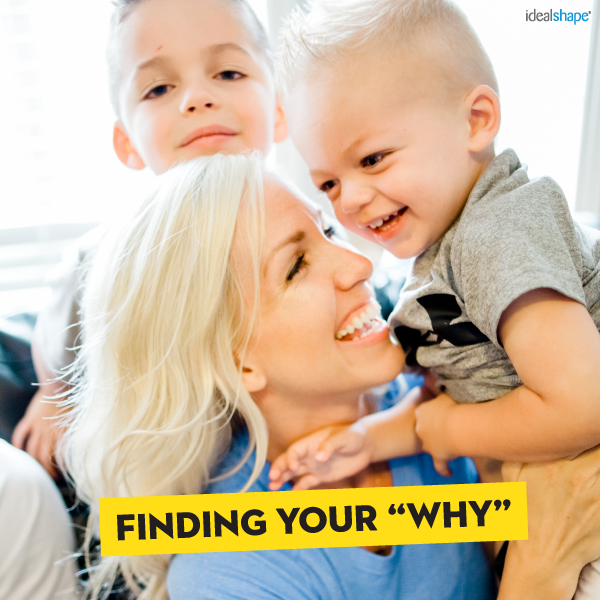 My why motivated me to change my body. In the process, it changed my mindset and allowed me to believe in myself.
My why led to a rewarding career that's all about helping others find their why and meet their weight loss goals.
My why changed my life.
Yours can too!
Do you have a weight loss plan that works?
If you're ready to start seeing actual results on your weight loss journey, check out IdealShape's 30 Day Weight Loss Plan! You'll have delicious meals, fun workouts, and a great community of support through your entire journey.
Does Having a Why Really Work?
Of course it does! I'm not the only living proof of it. IdealShape has helped hundreds of people just like you as they've found their "why".
People who started out overweight and unhappy about the way they looked. People who focused on their why and used it to inspire change. People who finally found the motivation they needed to shift gears from wanting to lose weight to working to lose weight. People who let IdealShape and its products be part of their solution in order to turn their why into their reality.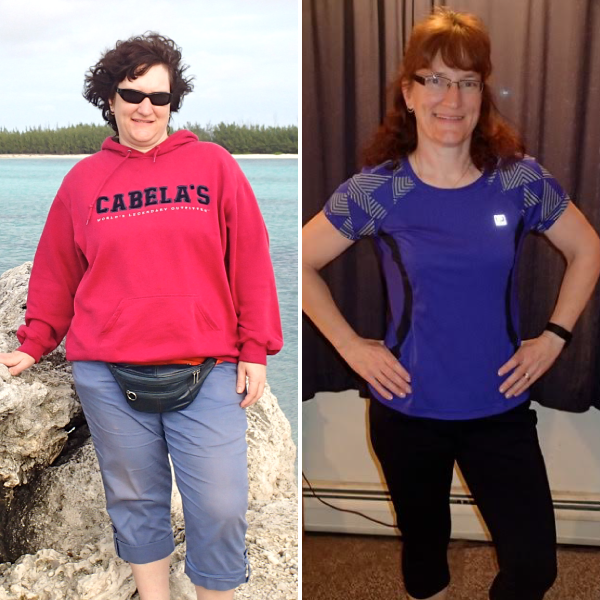 Susan is a great example of experiencing a personal trial and using it to find the motivation needed to make positive changes in your life.
At age 47 Susan was the heaviest and most unhealthy version of herself. But, watching her dad get sick and pass away, changed everything. Her father's death became her why and made her want to be her healthiest self. It provided her with all the motivation she needed to change her life for the better.
She remembers looking for a solution online and coming across IdealShape. Something clicked as she watched countless IdealShape success stories and thought:
I could be HER! I can relate to HER! I have to try this!
And that's just what she did! For Susan, everything started with an IdealShape workout program but she also integrated IdealBars, IdealShake, and IdealBoost into her diet. Her results speak for themselves. She's lost 65 pounds*, lives a more active life and is getting out and doing things she hasn't done with her family in over a decade. According to Susan:
I feel so completely alive and involved in life!
Thankfully Susan was able to turn her father's death into a positive life-changing why that's changed her life for the better.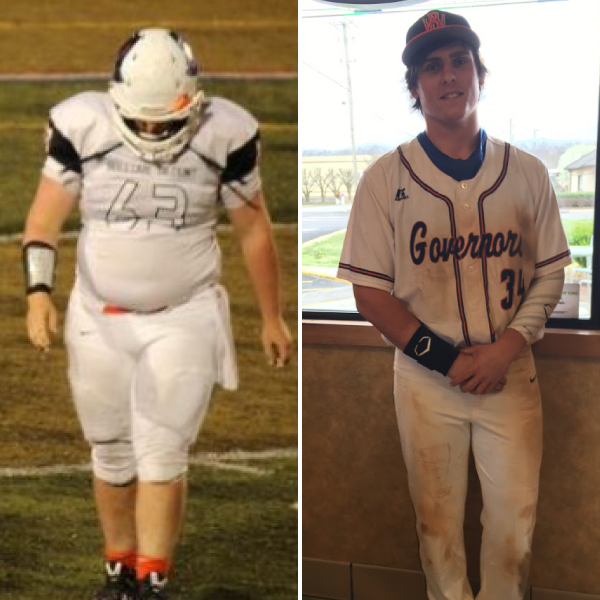 David is no stranger to IdealShape. He had a front row seat watching his mom use IdealShape products to lose almost 200 pounds.
As a high school senior, David was a big guy out of necessity. He was a football lineman and size really did matter. for him. He needed to be big in order to do his job well. But, after his senior season,he knew he wasn't going to pursue a college football career and it was time to change his life.
Directly after football season I really decided I want to lose weight. I really just don't want to be this big anymore, there's no use for it…Part of what motivated me was seeing my mom and she was losing all her weight and having fun with life. That was really cool to see!
David wanted to be able to enjoy life and live it to the fullest so he got to work using the IdealShape products he'd seen work so well for his mom. He primarily used IdealBoost, IdealBars and IdealBurn and was able to lose a lot of weight before his baseball season rolled around. Due to his weight loss, David had more energy and was faster than he'd ever been.
I can't go out with people without them being like, 'Dang, he's lost a lot of weight!'
Between his hard work and the great support from his mom and his friends he's lost 75 pounds* and is looking forward to starting college with the energy and confidence his weight loss has given him.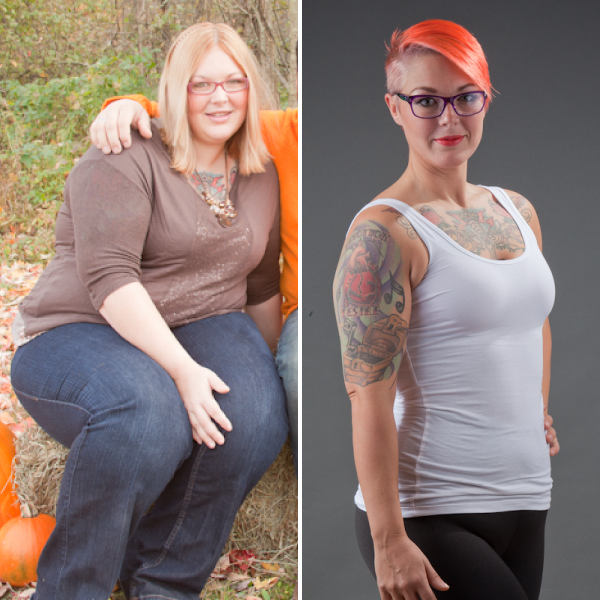 You might think that being a cake designer would make it impossible to ever lose weight, but Sarah will prove you wrong.
Sarah unexpectedly found her why when a stranger criticized her weight online.
I was commenting on a friend's Facebook post and someone, who was being absolutely mean, posted a meme that said 'Life is like a box of chocolates for fat people, it doesn't last long.' I'll never forget that as long as I live.
It was a devastating thing for someone to say to her, but once she put it in context of her family, it was just the push she needed to start making impactful changes in her life. Those hurtful comments forced Sarah to evaluate her weight and the way it affected her family. Suddenly, she realized that her why was all about being there for her kids.
I didn't want to have to worry about my husband telling my kids one day, 'Mom didn't take care of herself so she's not with us anymore.' I didn't want to have my kids worry that I'm not going to be around for them, because they're the most important thing in my life.
By using IdealShake and implementing her own exercise program, Sarah was able to avoid the temptations that surrounded her every day in the bakery. She lost 40 pounds*, dropped eight pant sizes and is able to enjoy and interact with her kids in ways she never has before!