I. Love. Summer! Where I live we have long winters and wild springs, so when summer finally rolls around I'm ready for days by the pool, playing in the great outdoors, and of course all the delicious summer snacks!
It is very easy to let those summertime treats sneak up on you at cookouts and pool days! Before you know it, that cute new swimmer is going back in the closet, along with your summer body goals.
Unfortunately, some of my fave summer snacks also fall squarely into the "Bad" column of my diet plan. My diet (as anyone could tell you) is really pretty flexible, but in order to be flexible, I try to avoid "empty" calories when I can. These are "cravings" foods and drinks that are full of salt and sugar, and not much else your body can use. See? Empty.
I'm going to run through a few of my top "Worst Offenders" and how they are trying to wreck our summer bodies. As an MMA fighter I believe in facing my opponents head on, so I am also going to share with you one of my secret weapons for beating the heat and my cravings at the same time.
Get My Fave Weight Loss Drink!
Women everywhere are going crazy over this delicious weight loss drink, you don't want to miss out. Find out why everyone LOVES IdealBoost and experience the amazing weight loss benefits for yourself!
5 of the Best Summer Treats and Why They Are The Worst
1. Snow Cones
I have a real love-hate with this one. This childhood favorite is pretty simple, and can be found everywhere during the summer season at state fairs, pier boardwalks, and even the "Big Island" of Hawaii. As it is mostly just shaved ice, you might understandably think this is a healthy option. That's where the hate part comes in.
Sugar is the culprit here, these bad boys can easily top 41g of sugar, or almost 10 tablespoons according to Livestrong. The Hungry Girl blog puts even a small 12 oz snow cone at 540 calories, and these simple sugars quickly get added to your body's fat reserves.
2. Ice Cream
Ice cream was made for the summertime. What's your favorite flavor? Its cool and creamy, and really hits the spot after a backyard cookout. It may just be hitting the wrong spots. Ice cream packs a 1-2 punch of sugars and unhealthy fats, even in a small ½ cup serving.
When was the last time any of us ate only a ½ cup of ice cream??
Even one ice cream treat can do serious damage to your summer body goals, this Baskin Robbins creation approaches 1,000 calories and 44 grams of saturated fat(yikes!!) To work that off, you'd need to run 8-minute miles on the treadmill for over 90 minutes.
I don't know about you, but I can think of lots of better ways to spend MY summer! I get bored easily with repetitive exercises, and love a good variety to keep me motivated. When you enjoy what you do, it takes the 'work' right out of your workout!
You can find all kinds of creative ways to get active doing what you love. Whether that is chasing and playing with your grandkids, your tennis game, or playing in the water this summer, get out there and love it! For me it is training as a mixed-martial-artist, and makes me feel so strong and empowered. It's way more fun than the treadmill (just sayin').
3. Soda
Those crisp bubbles really can be hard to resist, especially just after coming out of the cooler at your family BBQ, but soda might be one of your biggest diet setbacks. And don't think that diet soda is any better. One IdealShape employee was drinking over 3,000 calories every day in the form of Dr. Pepper! Since cutting back, she has now lost over 80 lbs!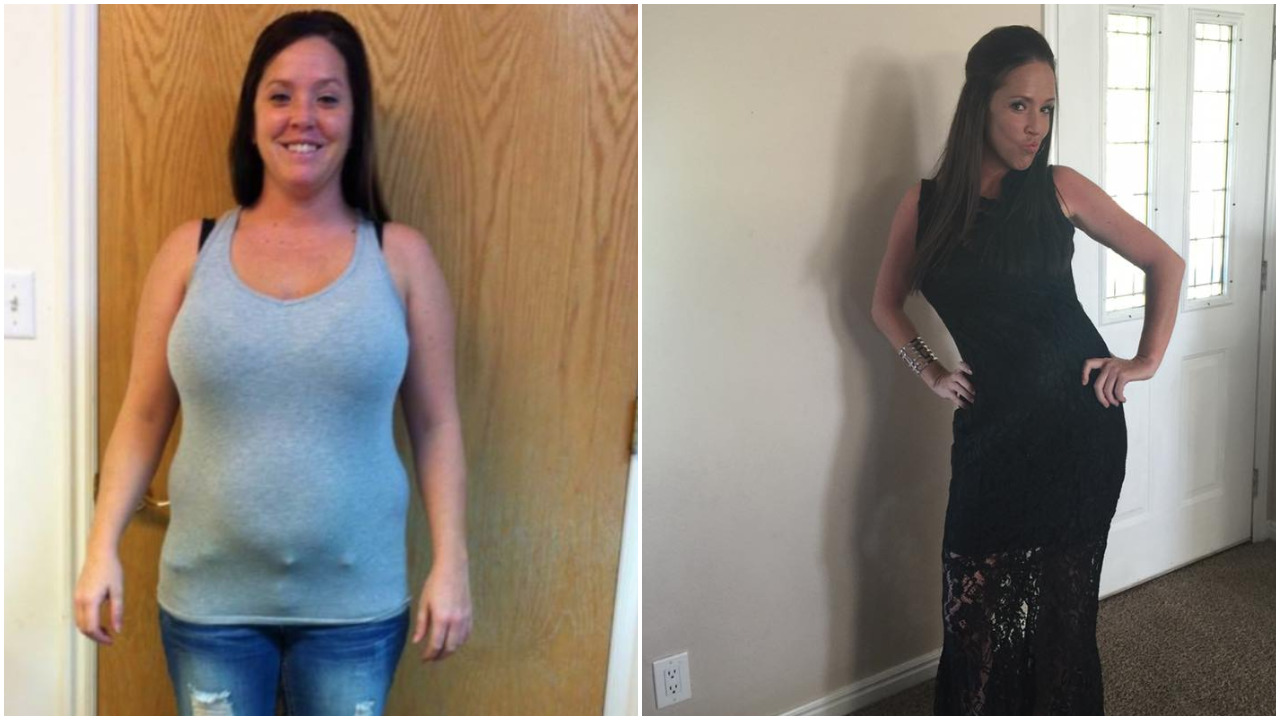 4. / 5. Iced Coffee / Iced Tea
These two refreshing drinks aren't actually too bad by themselves health-wise. They're great for helping you to stay hydrated throughout those long summer days in moderate amounts (too much coffee/tea can actually slightly dehydrate you).
The problem in these two is all the mix-ins, flavorings and sweeteners that are everywhere these days. A large – oops, "Venti" sized Frappuccino® packs 69 grams of sugar into 16oz! That comes out to be 17 teaspoons, or more than ⅓ cup of sugar (even without whipped cream).
Iced tea is not much better if you drink it sweet, or with commercial fruit flavorings. That gas station can of iced tea has around the equivalent of 18 sugar cubes crammed inside it.

How Much Water Should I Drink?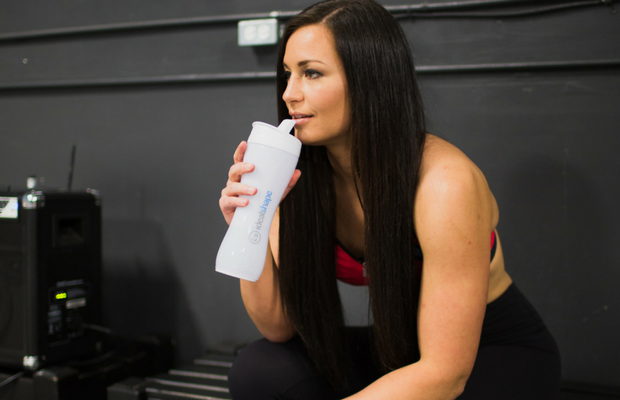 All this talk about drinks has me thirsty! The problem with sugary drinks and soda is that they can actually leave you feeling even thirstier than before. In the hot summer months, when you are sweating more than ever, it is especially important that you are getting enough water and staying hydrated.
But how much water should you be drinking? This is a hot-button topic these days, but you should be shooting for at least 10 cups every day, and preferably 12 to 16 especially if you're exercising or spending much time outside. That is around 1 gallon of water every day.
That may seem like a lot, but the benefits are definitely worth it:
Weight Loss Aid

Appetite Control

Energy

Headache Relief

Healthy Skin

Digestive Health

Improved Exercise

Here's the catch though: Sometimes, I really get bored drinking water.
That's right, I'd rather not chug a gallon jug of water all day long.
So how do I get these awesome benefits, and keep my body looking summer-ready?
My favorite clean drink for weight loss, IdealBoost.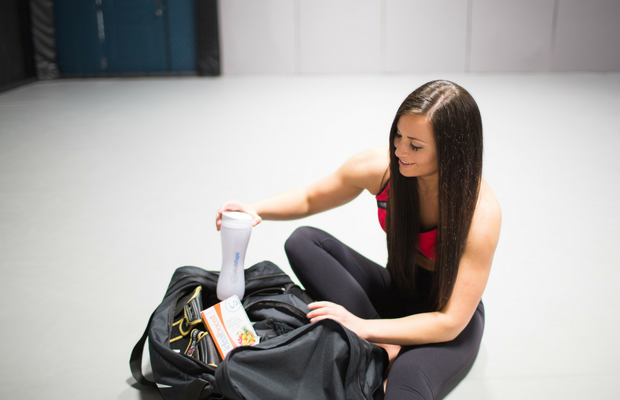 People say that good things come in small packages, and this little guy proves it. IdealBoost is a refreshing blend of weight loss and fat-fighting ingredients in a tiny purse or bag-friendly size. This weight loss drink dissolves super-easy in a 12-16 oz bottle of water, and tastes so good, I don't even miss my sugary lemonade. I don't stick with things if they don't taste good, so the fact that I use this so regularly to help me reach my daily water needs is a big deal.
In addition to making it so much easier to drink my water each day, IdealBoost has a few other benefits that make it more than just a water enhancer:
IdealBoost's green tea and caffeine work together to boost your metabolism and convert fat into usable energy, according to the American Journal of Clinical Nutrition.

Only 5 calories. Like 1-2-3-4-5.

IdealBoost actually stops you from indulging in extra calories throughout the day thanks to Slendesta and Fibersol, a hunger-blocker and soluble fiber.

Vitamins B3, B6 and B12 for a natural immunity and mood boost.
IdealBoost is a great weight loss drink option for someone looking to control their cravings, stay hydrated, and burn fat – so pretty much everybody!
I am really loving the Pineapple Strawberry flavor right now; it is SO fresh and seriously tastes like summer! We've even got some IdealBoost recipes for you so you can slim down and mix up a delicious frozen concoction to sip poolside. Maybe while wearing that adorable new suit of yours 🙂
Give your summer (and summer body) a boost!