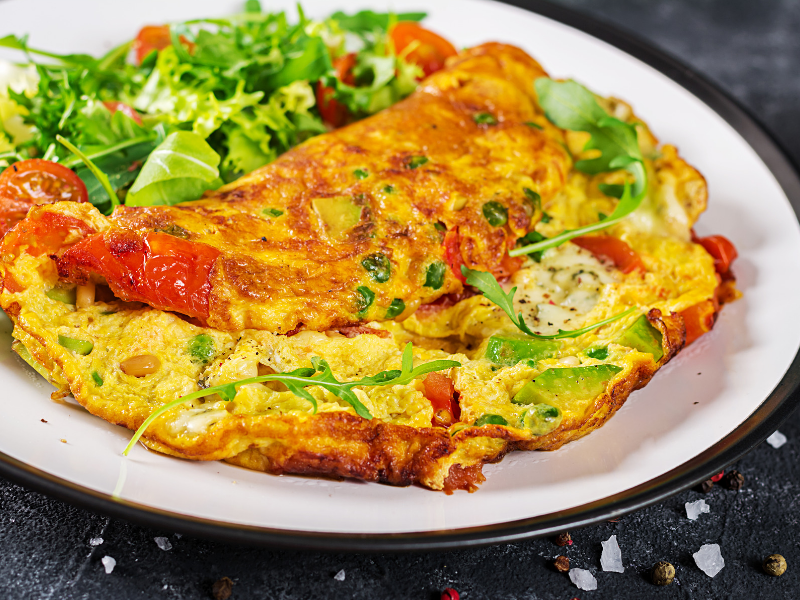 Ingredients:
1 whole egg
2 egg whites
1/2 medium avocado, diced
2 tbsp. Greek yogurt
Desired amount green onions, tomato, and any other veggies you want
Salt & pepper to taste
Directions:
Combine all ingredients in a bowl and stir with a fork until mixed well.
Melt 1 tbsp. butter in a skillet over medium heat and add omelette mixture.
Cover skillet and cook until omelette reaches desired level of doneness. Fold over 1/3 of the omelette and cook for a moment longer.
Serve with greens on the side (optional) and enjoy!
Serves 1, Calories per serving: 353/Carbs: 9g/Fat: 28g/Pro: 16g