Written by Marlee B
A swimming pool might not be the first place you think of going when you think of working out. Dry land is a more common choice.
But swimming has been found to help people of all ages and sizes build lean muscle and trim out their waists and hips.
No other workout burns calories, boosts metabolism, and firms every muscle in your body (without putting stress on your joints) better than a few laps in a pool. And you don't have to be an Olympic gold medalist to do so!
Today I am going to cover the fat-burning benefits of swimming to help you understand the effects of an efficient swim workout!
Calories Burned While Swimming
There are several body-shaping benefits to swimming workouts. First, it is a great way to maintain a moderate heart rate that is within your fat-burning zone.
A slow-paced swim workout can burn up to 500 calories per hour, while a vigorous effort can torch almost 700. However, these calorie-burning ranges often vary and stack up differently to other endurance activities like cycling and running.
The number of calories you burn is based on several factors. But the following chart is a decent estimate for calories burned per hour for different body types:
-A 130-pound person will burn 590 calories per hour swimming vigorously, and 413 swimming easy
-A 155-pound person will burn 704 calories per hour swimming vigorously, and 493 swimming easy
-A 180-pound person will burn 817 calories per hour swimming vigorously, and 572 swimming easy
-A 205-pound person will burn 931 calories per hour swimming vigorously, and 651 swimming easy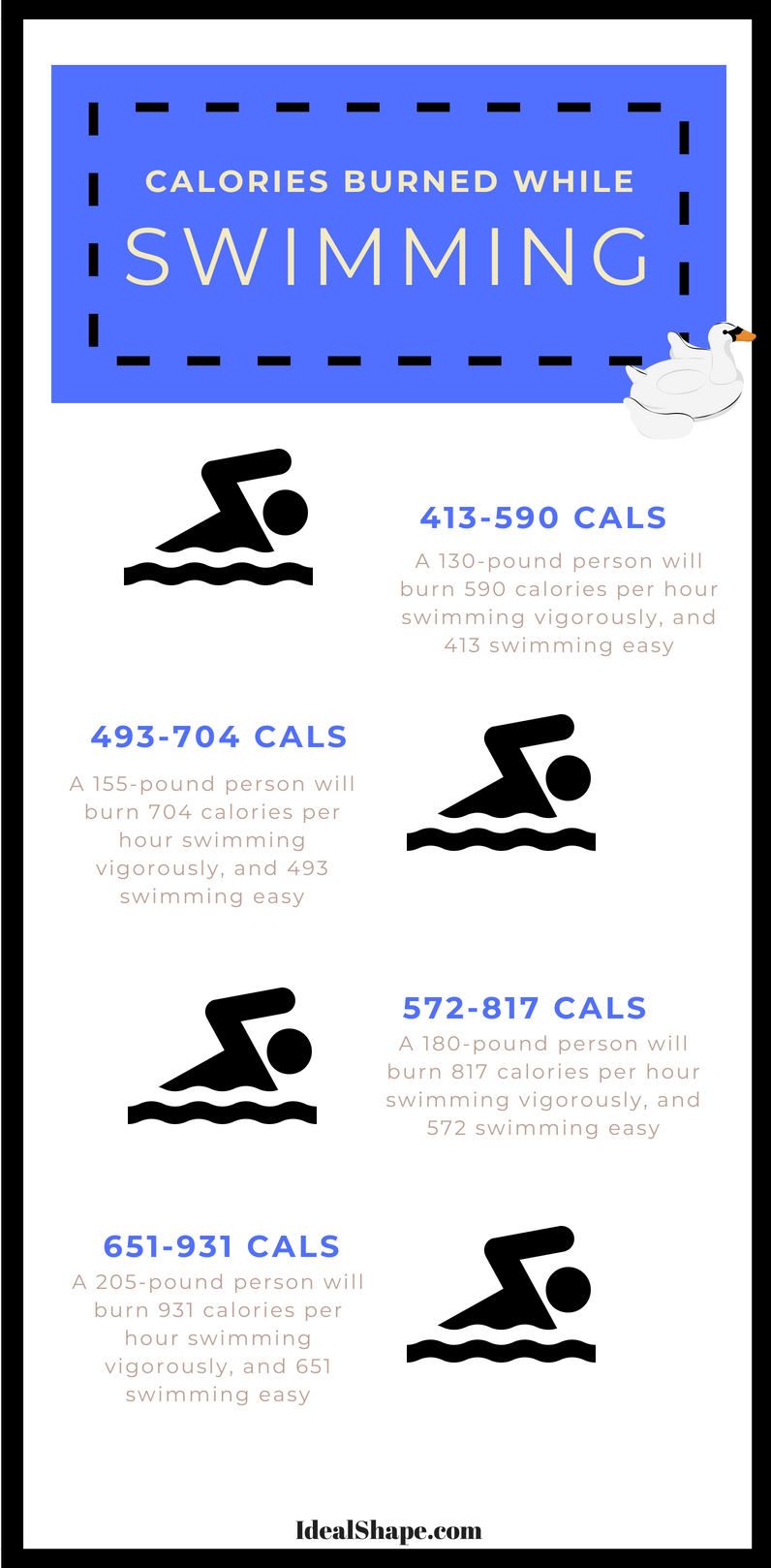 Body weight plays a big factor in the calories that are burned while swimming, but generally, the more you weigh, the more you burn.
Swimming for Strength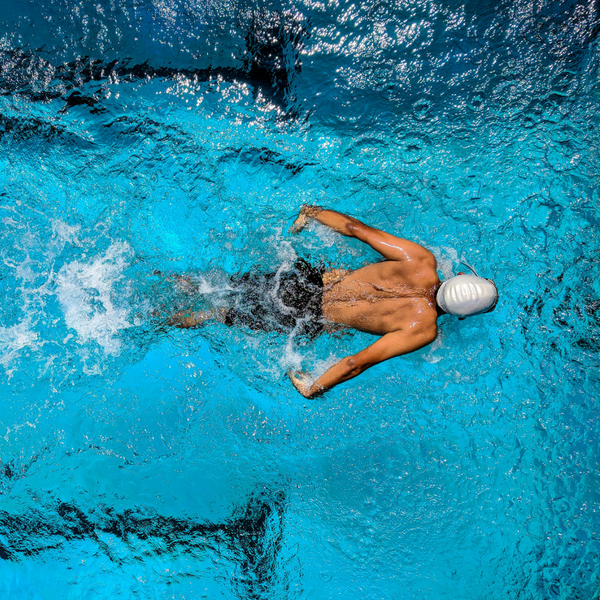 Another benefit to swimming is that water, which is nearly 800 times denser than air, creates a mini-resistance workout for your entire body with every kick, push, and pull.
This makes for an awesome workout! It's especially good for your core, hips, arms, shoulders, and glutes, allowing you to blast calories all while you are building lean muscle!
Swimming also improves coordination, balance, posture, and flexibility which helps maintain a healthy weight.
For those who have painful joints or difficulty moving, swimming is a well-suited activity. However, if lap swimming is a little too intense, a good alternative is aqua jogging.
Aqua jogging is simply running in the water with the help of buoyancy. This way you are able to get all the benefits of running or walking but without the impact.
It's a great start to an exercise routine that will improve your health and boost your mood if you are absolutely new to physical activity!