Being able to lose weight by walking is something that works for everyone. It doesn't matter if you're young or old, male or female, confident or not–walking is a workout that anyone can do.
It's free and most importantly, it works for every fitness level!  You can do it anywhere. And you probably have all the supplies you need lying around your house.
I've been a celebrity personal trainer for 25 years and walking is one of my favorite ways to get up and moving. I can take my dog, Barney, and together we stay active, happy, and healthy! I always recommend it to my clients who are looking for a simple way to get started with exercise.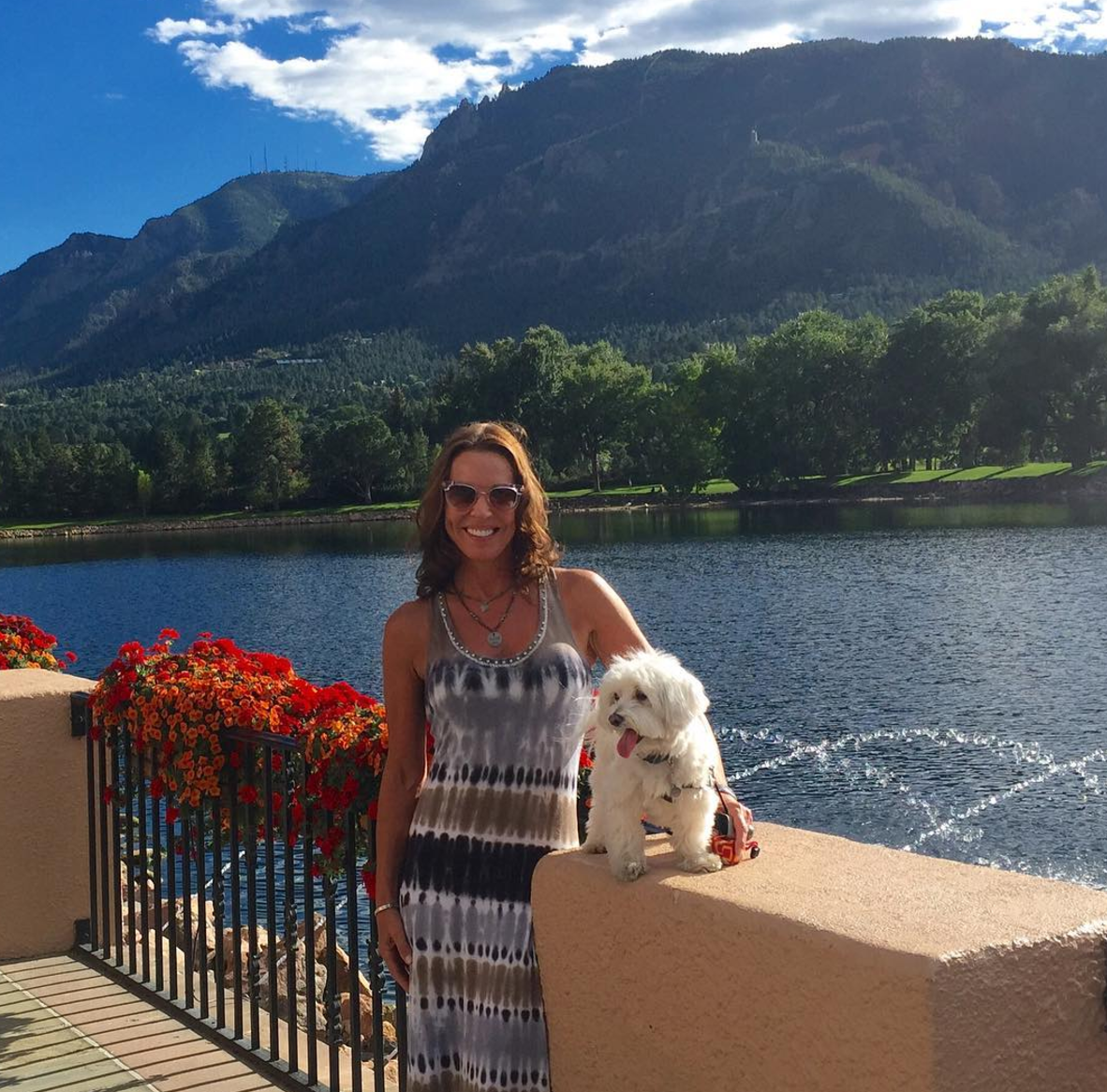 Do Walking Workouts Work?
If you've never exercised before, walking for weight loss is one of the best ways to start. It's a low impact exercise, which means it's not as hard on your body as some other options, and when you have more than a few pounds to lose, that's a really great thing.
While taking the stairs and parking at the far edge of a parking lot are great tips to keep you healthy, they aren't the kind of walking that's going to help you lose weight.
Walking for weight loss means that you're doing it purposefully and that you are doing it with exercise in mind. The bottom line is that you're going to need to change the way you walk if you want your walking to change your weight.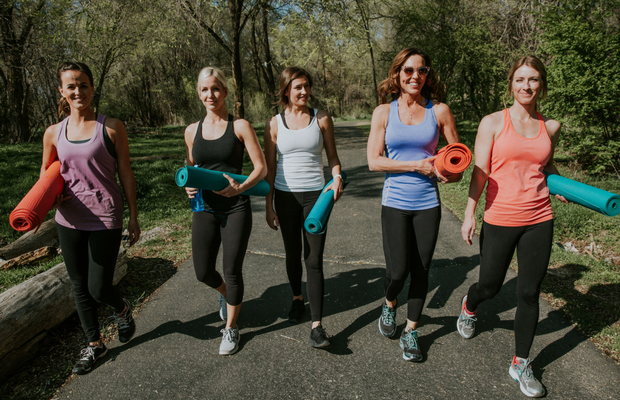 10 Ways To Lose Weight By Walking
Don't let the idea of starting a new workout routine intimidate you. Instead, use these ten tips to help make every step count! If you go into any workout without a concrete plan, you're not going to see the kind of results you want. Walking is no exception. If this is your first venture into an exercise program, you need to know some basic things to do and watch for.
1. Pick up the pace
When it comes to walking for weight loss, pace matters. The faster you walk, the more calories you will burn. The more calories you burn, the more quickly you can lose weight.
2. Hit the hills
Adding intensity to your walk will boost your calorie burn. Research has shown that you burn 60% more calories when walking uphill.
3. Don't forget the diet
Walking for weight loss will be more effective if you couple it with a healthy diet and focus on creating lifestyle changes instead of just focusing on exercise. IdealShape offers meal replacement shakes that can help you stay on track when it comes to a healthy diet. Just replace one to two meals a day with an IdealShape meal replacement shake to start seeing weight loss results.
4. Know your route
Knowing where you're going before you hit the road is important for a couple of reasons. First, and maybe most important, is safety. You don't want to get lost or end up in an unsafe location and it allows you to let others know where you're going to be. Second, having a route planned out in advance makes you more likely to stick to your plan and finish your entire workout.
5. Partner up
Having a workout partner is almost always a good idea. It's someone to keep you accountable. Someone to help motivate you. And if you're lucky enough to have a workout partner that's also a friend, the time spent talking during your workout is cheaper (and sometimes even better) than therapy. A partner can…
Make working out more enjoyable.
Help prevent injury.
Combat stress.
Make you push yourself harder.
Keep you committed.
Help you reach your goals more quickly.
Keep you out of a rut.
6. Play that music
A walking workout is the perfect place to add a little music. And it's a good thing, because adding music to your workouts has been shown to make them easier and to boost your weight loss. I love listening to my favorite playlists during a walking workout!
7. Use your arms
Why not kill two birds with one stone and tone up while you trim down? Using your arms while you walk will help you burn more calories and increase the intensity of your workout. The simple act of putting your hands into fists will remind your arm muscles to contract, which will add an extra calorie burn.
8. Skip the sports drink
Don't undo all the good walking can do by filling your body with high-calorie, sugar-laden sports drinks. There's really nothing good about them. Instead, try adding a low-calorie, hunger-blocking, energy boosting drink, like IdealBoost, to the mix and you'll see weight loss results come even quicker.
9. Set a goal
Realistic and well thought out goals will lead to more weight loss success. When looking at your walking program, you should keep a specific and attainable goal in mind. Maybe you want to cut a minute off your pace or sign up for a local 5K. Both are great goals that are easily a will help keep you focused and committed to walking for weight loss.
10. Get Out There and Do It
It can be easy to fall into the "forever planning" but never doing trap. You don't need the "perfect" playlist or special walking shoes to start today. And don't let a lack of a walking partner be your excuse to skip your workout. If you start today you'll reach your goals faster than if you wait.
Ready, Set, Go!
The time is now! Get up and get moving. There's nothing holding you back.
It's time to lace up your shoes and start putting in the work. That extra weight isn't going to walk itself off! It's time to push yourself harder than you have in the past. And it's time to start seeing results. Once that happens, I guarantee you'll be looking forward to your next walk!