I know my clients are all watching the Bachelor every week…which means they are also usually sitting down in front of the TV, maybe even munching on some snacks. I want to change the way people watch TV, so I came up with a little Bachelor Workout you can do while enjoying the show!
Basically, I've outlined some things that happen pretty often on The Bachelor and given you a workout move to do when you see or hear the action. If you have any questions, drop them in the comments and we'll get them answered.
I'll be doing this workout during the Bachelor this week–are you with me?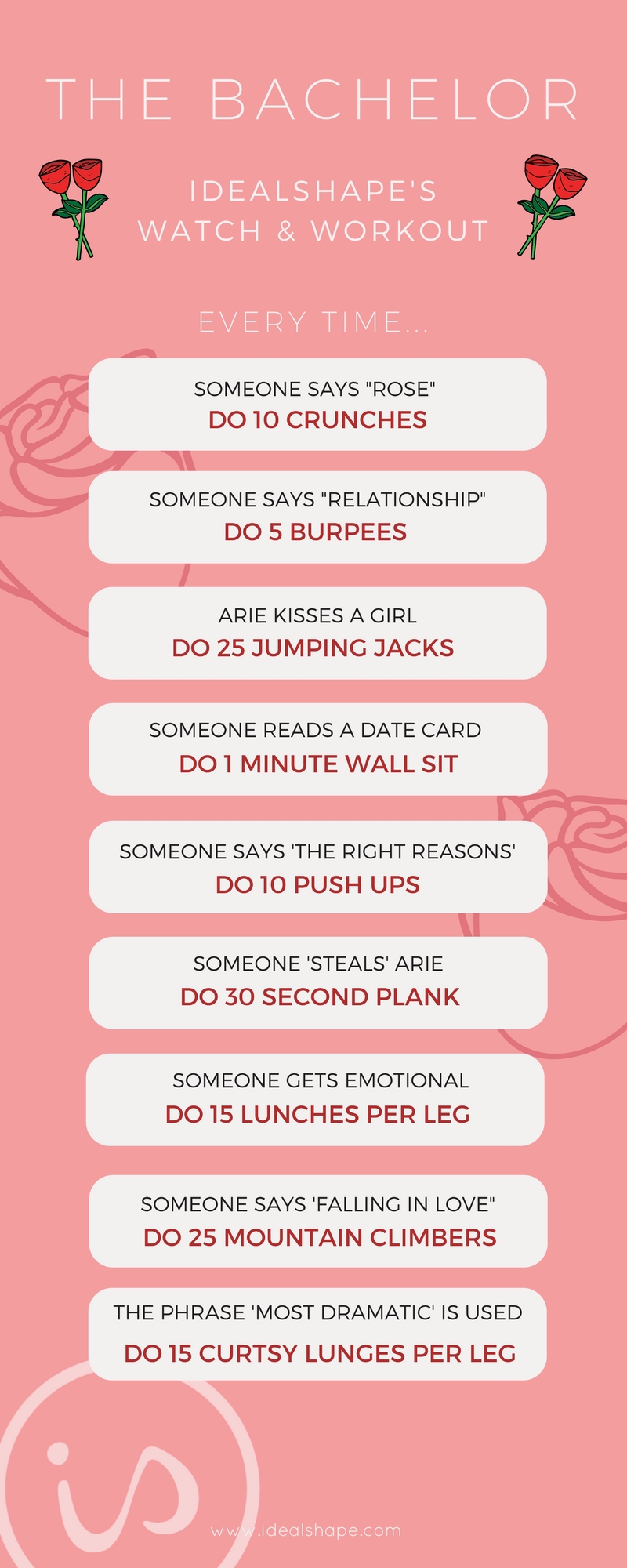 Want More Workouts Like This?
Check out Trainer Kami's FREE 15 Day IdealShape for Life Challenge for workouts, meal plans, and some seriously good support. Get started now!